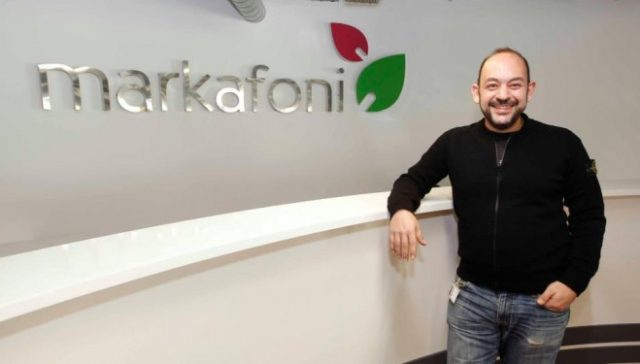 Turkey and Middle East are the two most attractive e-commerce markets for new seeding.
1. Hepsiburada.com – owned by Dogan Online together with dozen of other e-commerce websites, part of Dogan Sirketler Grubu Holding AS (DOHOL), Hepsiburada.com keeps its place of the largest ecommerce company in Turkey.
Back in 2011, the turkish e-comm landscape faced an annual rise of 57 percent to 500 million TRY turnover, opening the market for more payers and moreover – investors.
For the past few years, rumors have been spreading around Hepsiburada.com and its strategy, pointing to an acquisition or huge rounds of funding by global e-commerce giants and investing groups. So far, Dogan Online hasn't sold its most profitable website and according to the shared into the public space by its executives, the largest stake of the received investments are planned to be used for supporting the e-market of Turkey itself by new investments. It seems in 2014, Hepsiburada.com is still a top priority for Dogan Online and its future development strategy.
With the time advancing very fast for the digital ecosystem around Bosphorus, the Turkish market is getting even more attractive with a population of 77 million, expanding urban population, internet and mobile and high credit-card penetration.
The giants have opened the eyes of other investors with Amazon taking a delicious stake in Ciceksepeti – Turkish e-comm company based in Istanbul that delivers flowers and gifts across the country. Following this funding, Hummingbird Ventures made an investment in CicekSepeti in January 2011.
In 2011, another e-comm monster – eBay acquired more than 90% of Turkey's leading online marketplace GittiGidiyor. The deal follows eBay's acquisition of a minority stake in the company in 2007 and previously raised capital from iLab Ventures.
The fact that Turkey is also attractive to investors looking to use its market, supporting further expansion either into the Middle East or deeper in Central Asia, brings more attention and more funding for Turkish e-commerce startups.
Markafoni – already owned by South African media company Naspers. Markafoni was founded in 2008 and was the first Turkish internet company going global (Australia, Ukraine, South Korea, Greece and Poland). With all other brands in the group (Zizigo, Enmoda, Misspera), Markafoni became the biggest Online Fashion company in Turkey and MENA.
Back in 2010 the Turkish private shopping club, raised £4.7 million investment from Trayas. Then, in 2011 Naspers valued the Markafoni at $200 million and bought 71% stake. It was one of the biggest foreign commitments to an industry that Deloitte & Touche said could help drive Turkish acquisitions in 2012.
A year later Markafoni group bought 75 percent of enmoda.com, founded in 2011 by Doğuş Media Group, who introduced Vogue and GQ magazines to Turkey.
Nowadays when Naspers has bought the rest of the shares, Marcafoni's co-founder and CEO Sina Afra left the group in the end of may 2014 and head for new entrepreneurial endeavours. Since 1st of June, e-commerce specialist Ilker Baydar has replaced Afra on the helm of Markafoni group.
The pulse of the digital ecosystem in Turkey beats faster with each and every following investment round from local or global VCs and angel investors. And, it is not the Turkish market only, but the surrounding landscape of all the emerging markets across Eastern Europe, Middle East and North Africa. In fact, Naspers have showed a significant relocation of assets from its African e-businesses to investments like the one in Markafoni in Turkey or the $150 million two-rounds investment in Souq.com – the biggest e-comm player in Middle East. The whole Naspers Group is closely watched by analysts and market observers, so they could predict what could be the trends for further share-buys, except e-commerce.
The fashion retail has opened the door for other e-shopping stores and marketplaces, so the digital trade is already profitable for some other industry fields – food delivery, tickets + travel and accommodation. The success story of the US Arbnb has pushed others to go digital in hotel booking and the recent expansion of Foodpanda in Eastern Europe and Middle East is bringing the food orders to next level of customer service and satisfaction.
The transportation is also an attractive sector, since Uber and Blablacar took their businesses globally.
There is something in common between each and every of the above companies and it is their need for quality investment and marketing resources. This is the major reason to give the beginning of the Webit Ambassadors Foundation – a non-for-profit foundation aiming at helping the entrepreneurial and digital ecosystem by education, creating better business opportunities and providing marketing and business platform of the Global Webit Congress to the best startups from EMEA and Asia for free.
Situated in Tukey, on the cross roads between Europe, Middle East, Africa and Asia we are confident to to create the 1 Million EUR Marketing Grant for startups to give them a special market advantage and to boost the business and the opportunities to success.
Applications for the Founders Games are still opened till 15th of July and you could spread the word among your network of entrepreneurs, startups and investors helping them to conquer the world through the Global Webit Congress platform.
On 1st and 2nd of October, Istanbul Turkey, Halic Congress Center startups meet investors, over 300 accredited media and the CEOs, CMOs and CTOs of the world's largest and most innovative companies along with the biggest global and regional advertisers.
See you all there!
For more details:
Yanita Karailieva – Head of Business Development GWC
yanita@eacad.eu
+359 888 606 719