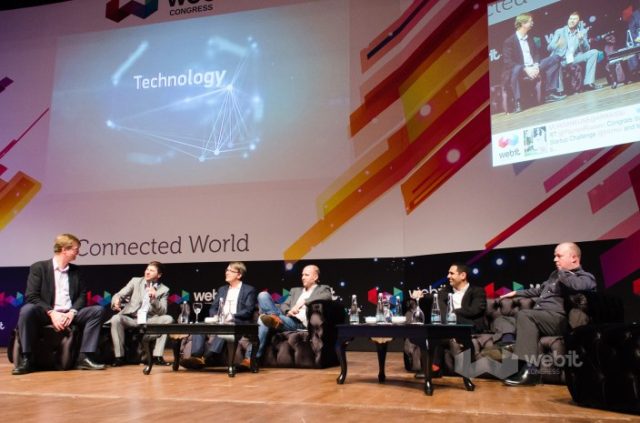 1-2 October, 2014, Istanbul – remember these dates and reschedule if you have any other plans. The 6th Webit Global Congress is going to happen and for Digital, Tech and Media industry this will be the most beneficial and profitable two days of the year.
Just in case you are not sure yet, here are only 10 reasons why you should join:
The only place with almost 60% C-level attendees who you can join to connect with the world's Digital, Tech and Media elite! C-level managers at companies like Facebook, Apple, Google, etc. Pay attention – active managers (not ex-ones).
The venue – not only because of the fabulous city of Istanbul, but also because of the impressive venue which can be reached by all means of transport, including by boat.
Networking party on yacht – why not?
You will be surrounded by `giants` – Google, IBM, Apple, eBay. Good feeling, isn't it?
Lectures will be divided in two flows – digital marketing and entrepreneurship. You can focus on what is really important to you and your business.
Speakers have only 10 minutes for their lectures – no babbling, only the essential.
Along the whole event, topics, devoted to new growing markets, will be discussed. Markets in Africa, Middle East, East Europe, etc. which will define the new trends and on which you want to operate, for sure. This way you can be sure you will not waste neither your time, nor your money.
Great opportunity for networking with worldwide known experts. Please, read again reason №4.
The only event where you will meet the best agencies in the world – Agency Lounge will be the place where agencies meet their clients and talk "Successful Business".
Founder Games, organised by Webit, are looking for the best startups and provide 1 million EUR marketing budget for startups.
Stay tuned for more reasons, news and updates. Have in mind that time is ticking away. Apply now!