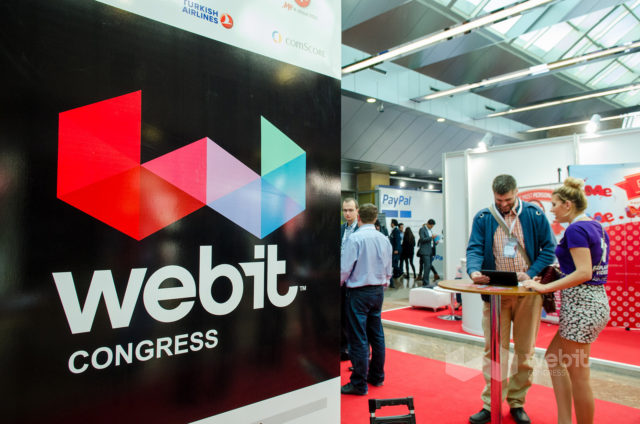 If they ask you to name three companies from the digital industry, what would you say? Amongst the first that will come to your mind will be Facebook, Google and Apple, for sure.
On 01-02 of October these three giants will be on the stage of Webit Global Congress in Istanbul, Turkey and you should not miss it.
Founded 10 years ago, on February 4th, 2004, Facebook is the youngest giant from the group. Currently, the social network has more than 6800 employees and total assets which equal to almost 18 billion dollars. Google is the bigger brother, founded on September 4th, 1998. The 16-year-old company has more than 52 000 employees and 111 billion dollars assets for 2013. And last, but not least the eldest one, 38-year-old Apple, founded on April 1st in 1976. Apple's assets, 207 billion dollars, are almost twice these of Google and the employees are 80 000.
No matter how different Facebook, Google and Apple are, they have something in common – the desire to dominate. When it comes to advertising, the rivalry between Facebook Ads and Google AdWords is well-known. Both Google and Facebook have a massive potential audience. Both offer paid as well as free advertising. According to their purpose, advertisers can choose which one to use. Google+ allows Google to collect personal user data and by checking Gmail and YouTube we can soon expect that Google's user data will surmount Facebook in terms of value.
On the other hand, we have Apple versus Google…again. In the last few years, especially after the passing of Steve Jobs, Google improved its brand recognition and became the world's most valuable brand, according to MillwardBrown's 2014 BrandZ ranking. The desire to dominate provoked not only Google, but also Apple and Facebook to innovate and constantly to look for new opportunities.
You see it is intriguing around the giants, so do not miss the chance to see them on one stage – 1-2 October, Istanbul, Webit Global Congress. Apply now!