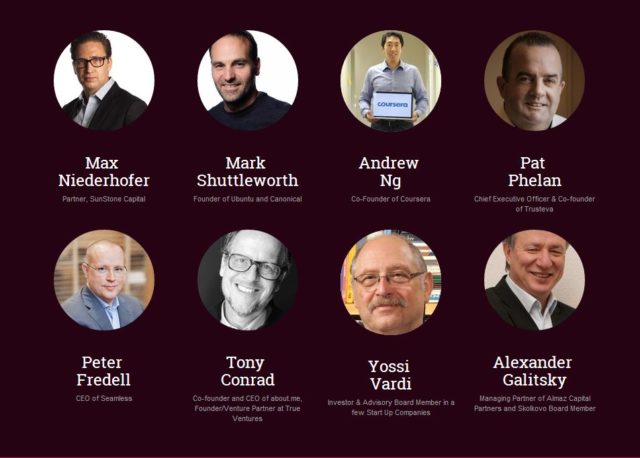 We are getting closer to the Global Webit Congress. You have been wondering who the Speakers at the Leaders of the Future Tech Summit are.
We have the pleasure to announce who they are. Moreover, they are a lot and very qualified professionals from leading companies changing the tech scene.
They are so many and every day we are adding more and more. Nevertheless, just to give you a glance at these fine professionals here are some of them:
Justin Kan (Co-founder Ycombinator/Twitch/Justin.tv)
Mark Shuttleworth (Founder Ubuntu & Canonical)
Tony Conrad (Co-founder and CEO of about.me, Founder/True Ventures)
Nicolas Burton (Founder BlaBlaCar)
Brady Forrest (Highway1)
Diede van Lamoen (Stripe)
Linus Dahg (Partner, Wellington-Partners)
Bakhrom Ibragimov (EBRD)
Jason Ball (Investment Director, Qualcomm Ventures)
Max Niederhofer (Partner, SunStone Capital)
Cem Sertoglu (Partner, EarlyBird Venture Capital)
Ben Medlock (Co-founder/CTO SwiftKey)
Pat Phelan (CEO & Co-founder Trustev)
Peter Fredell (CEO, Seamless)
JP Rangaswami (Chief Scientist, Salesforce.com)
Yossi Vardi (Prominent Investor)
Tzahi (Zack) Weisfeld (Co-Founder, Head of Microsoft Ventures Europe & Global Accelerator Program)
Dmitry Chikhachev (Co-founder & Managing Partner at Runa Capital)
Sina Afra (Co-founder of Markafoni & Investor)
Tomasz Czechowicz (Founder and CEO at MCI Group)
Eric Van der Kleij (Founder & Head of Level39)
Ayelet Noff (Founder and CEO, Blonde2.0)
Alexander Galitsky (Managing Partner, Almaz Capital Partners and Skolkovo Board Member)
… And many more
Hurry up! Get an early bird ticket while they are still available.