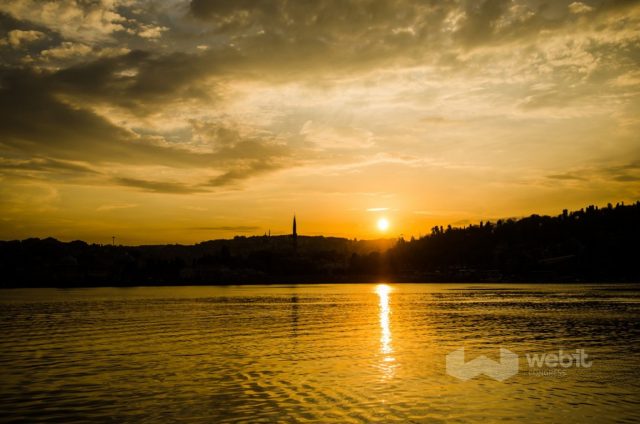 What are your first associations when you hear the name Cannes? Luxury, awards, networking, parties… You have heard about Cannes Lions, haven't you? The festival which has been inspiring creativity for over 60 years. Motivated and inspired `young lions` who strive for a glamorous career, hosted by beautiful France and the prestigious city of Cannes. What if we tell you it is not only Cannes that can offer you experience like this. Istanbul is even more 'generous'. 
It is not without a reason why they call Istanbul Pearl of Bosphorus. On 1 and 2 of October, the largest city in Turkey will host the 6th Webit Global Congress.The event will gather Digital & Tech EMEA and Asia in order to inspire entrepreneurial spirit and marketing ideas.
They say that the first impression is quite important and your first impression of Webit Congress will be pretty nice – the venue. Haliç Congress Center can be reached by all means of transport, even by yacht. Once in a lifetime experience, for sure. Your next impression will be the people at the Congress – 10 000+ attendees from 110+ countries, 200+ speakers and 300 accredited media.
We will not promise you free time during the Congress, but save some days after it, because you can not miss these places. Dolmabahçe Palace served as the main administrative center of the Ottoman Empire from 1856 to 1922. The largest mosque in the city, Süleymaniye Mosque is an Ottoman imperial mosque located on the Third Hill of Istanbul. Do you know what is Istanbul Sapphire? The tallest building in Europe, launched on 4th of March, 2011. The skyscraper Sapphire rises 54 floors above ground level or 238 meters. A 'must see' in Istanbul is TurkuaZoo – the largest public aquarium in Europe with area of 8000 sq.m. You will see one of the longest underwater tunnels in the world – 80 meters with an opportunity for 270º panorama.TurkuaZoo is situated at FORUM Istanbul, which is one of the largest shopping centers in the city.
So, business or pleasure? Both, definitely! Apply now for our early bird tickets.