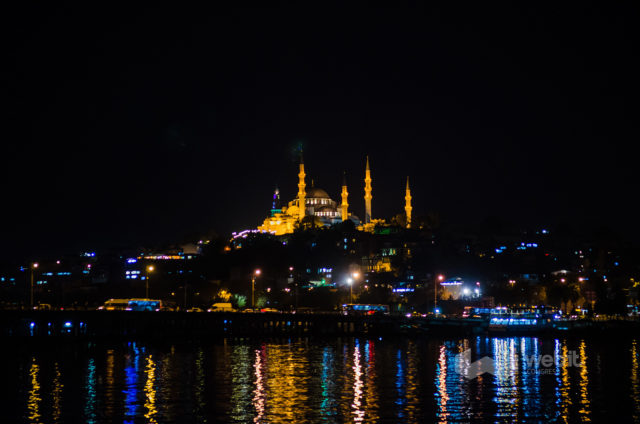 You remember the fairy tales from a Thousand and One Nights, don't you? The mysteries of the Arabic world, the golden rooms and alcazars and the inspirational characters. The 6th Webit Global Congress offers you the opportunity to live this fairy tale in its modern version.
When you arrive at Istanbul for the 6th Webit Global Congress, one of your first impressions will be the venue – the Haliç Congress Center, which is "the only seaside congress center in Istanbul." It offers a great view of historical city of Istanbul. The center can accommodate up to thirty thousand guests with an area of one hundreds thousand square meters. Haliç Congress Center owns the largest auditorium in Istanbul and it is a popular venue for conventions, exhibitions, cocktail parties, wedding receptions, film galas, and theatrical performances.
You can 'reach the fairy tale' by different means of transport. If you decide to use a taxi from Atatürk Airport to Haliç Congress Center it will take you around 20 minutes and will cost 45 TL – 28 $ – 20 €. From Sabiha Gökçen Airport the taxi takes about 40 minutesand 83 TL – 52 $ – 37 €. If you come from Taxim Square your travel will last around 14 minutes through the Tunnels and will cost 15 TL – 10 $ – 7 €.
Another option for reaching Haliç Congress Center are the following İETT busses from Taksim, Eminönü and Mecidiyeköy:
36T CEBECİ – TAKSİM
41ST SEYRANTEPE – TOPKAPI
47 YEŞİLPINAR-EMİNÖNÜ
47E BİNEVLER – EMİNÖNÜ
47Ç GÜZELTEPE – EMİNÖNÜ
54HT HASKÖY – TAKSİM – MECİDİYEKÖY
54HŞ HASKÖY – ŞİŞLİ – TAKSİM
If you want live the fairy tale to the fullest, take the public boat transport from downtown Istanbul – boat stops of Kabataş or Eminönü going straight to Haliç Congress Center. Every 20 minutes there are public transport boats. After 25 minutes boat trip along some of the most beautiful sights of Istanbul you will moor in the harbor of Haliç Congress Center and Webit Congress.
Hurry up and book your tickets with the early bird prices till the end of August. For a better perspective, you can take a look at the venue HERE. Participate in the modern version a Thousand and One Nights fairy tales!