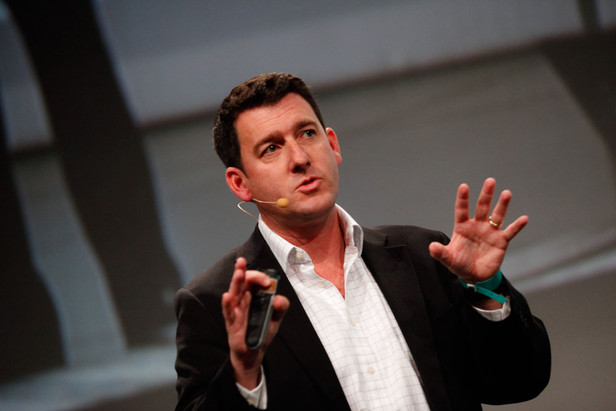 Technology has fundamentally changed how brands and their audiences communicate. Not just online but across all channels. Interactive marketing is the core of each successful marketing strategy and campaign. When it comes to interactive marketing, the name Norm Johnston says it all.
Norm Johnston has been involved in interactive marketing since graduating from Chicago's Northwestern University in 1988. While at Accenture, Norm led a team that developed one of the earliest interactive shopping destinations for a large US retail client. After completing his MBA from Duke University in 1995, Norm joined the country's first digital agency, Modem Media, who revolutionized the advertising industry by placing the first banner ad on the internet.
In 1997, Norm moved to London to open Modem's first international office. During his time in London, Modem Media became a leader in the UK digital agency scene, known for nurturing some of the country's best digital talent, consistently placing in the top of the digital league tables, and a winner of numerous international interactive awards on behalf of clients such as Unilever, General Motors, and Citibank. Modem UK was responsible for the country's first rich media ad and viral campaign.
In 2005, Norm led a successful merger between Modem Media and Digitas in the UK. The newly combined agency's innovative work led the London office in 2006 to being named as one of the world's top 10 most awarded digital agencies and the top winner in the UK. Norm was later part of the management team that sold the agency to Publicis Group, where both Digitas and Publicis Modem continue to thrive today.
Norm joined Mindshare in 2007 as CEO of their Interaction digital specialists group in Europe, Middle East, and Africa. In 2008 Norm was promoted to a broader global responsibility for all digital services as well as a position on the company's global executive board. Norm currently manages over 2 000 digital staff in 115 cities around the world.
He is responsible for leading and expanding all of the agency's digital capabilities as well as advising Mindshare clients on their digital strategies and plans. Norm is a long-time vocal evangelist of the digital industry and is a frequent speaker at interactive conferences, including various IAB events, the Cannes Advertising Festival, the Festival of Media, Internet World, and AdTech. In addition to Mindshare's Executive Board, Norm sits on the WPP Digital Advisory Council, the Xaxis Advisory Board, the GroupM Global Digital Executive Committee, Microsoft's Advertising Advisory Council, and Google's Agency Advisory Board.
Norm Johnston's enthusiasm is contagious and you can learn a lot from him. Or just share some experience, if you prefer. Hurry up and book your tickets with early bird prices till the end of August. Few days left!