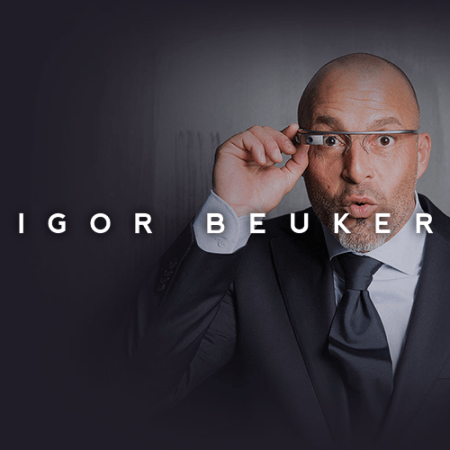 Igor is one of Europe's most wanted professional speakers, valued as one of the leading independent and outspoken voices on emerging trends, brands, marketing, media and disruptive innovations. He delivered 412 keynote speeches in 42 countries and fired up events like Google Zeitgeist, IAA, Ad Tech, Social Media World Forum, Social Marketers Summit, IAB Europe and WPP Stream. Audiences around the globe have rated Igor's stories as thought provoking, refreshing and inspiring: "the true rockstar of pro speakers".
Here are some of Igor's career highlights:
Pro speaker for Speakers Academy since 2002
Consulted for 25 of the Fortune 500 companies
Angel investor in tech, media and lifestyle start-ups
Board member at media, tech, retail and entertainment firms
Started 3 multi-million dollar businesses from scratch (acquired by WPP)
Global Chief Social Officer at Mindshare (part of WPP – NASDAQ: WPPGY)
Editor-in-Chief at ViralBlog.com, ranked #43 in the AdAge Power150
Chairman at IAB for 5 years, member since 1997
Jury member at Webby, Esprix and AMMA Awards
Chief Commercial Officer at Telefonica O2
Chief Marketing Officer at TeliaSonera
Chief Digital Officer at Scoot
Igor Beuker is passionate about marketing and disruptive innovations. However, no words can describe him, so come at the 6th Global Webit Congress to see him with your eyes. And … the end of August is here. So, it's your last chance for early bird prices.