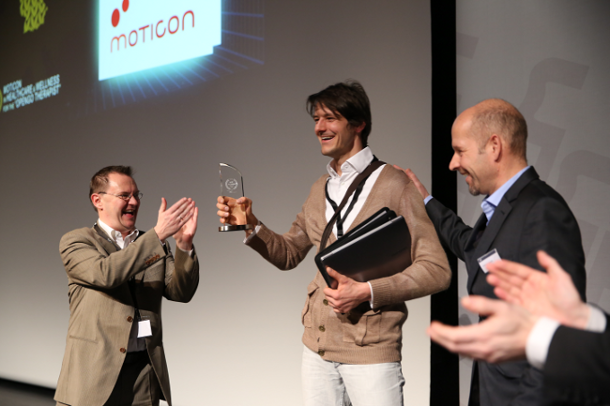 Wearable Tech is finding all kind of uses in different sectors. One sector that will see many future uses for wearable devices is Healthcare. Healthcare is a sector that is constantly searching and employing new technologies. The challenges for better life outcomes are numerous. Our health matters and that is why researchers are looking for newer ways to improve the quality of life by employing wearable devices.
One such example of technology that is improving our lifestyles and healthier outcomes is the OpenGo sensor insole used in rehab monitoring. A unique product developed by Moticon that won the 2014 International Wearable Technologies Innovation World cup.
The OpenGo sensor insole is used for impact analysis after leg surgery or for the optimization of the motion sequence of a professional athlete.
The insole can measure distribution of pressure, acceleration and motion sequences, thanks to its flexibility and its thin structure.
Even the approximate temperature of the foot can be measured. It has 13 worldwide unique, capacitive pressure sensors as well as a 3D acceleration sensor and a temperature sensor for the collection of data integrated in the insole.
An integrated storage records the measured data, which is then transmitted directly via the ANT+ enabled USB flash drive.
The entire technology is in the insole itself – there is no need for wires or bulky additional devices.
To find out more about this great wearable device and the fantastic uses it will have in healthcare join our speaker, Moticon's CEO, Dr. Maximilian Müller at the blue track of the Global Webit Congress. Book your ticket now.