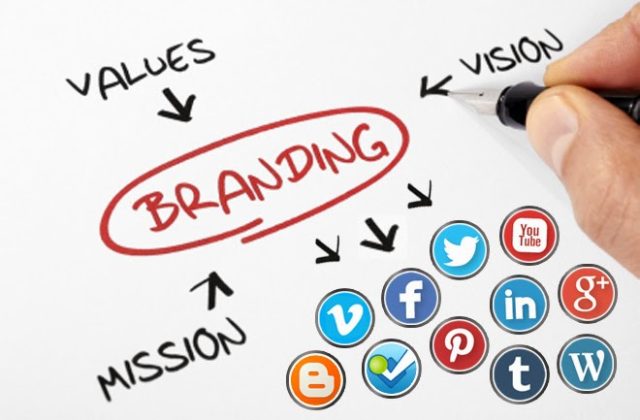 The market  is full! Full of products, full of producers, full of ads, so normally sometimes the customers are sick of it. But you are on the market, so you need to be recognizable and to stand out among everyone else there. Rule No 1 in order to make your business to stand out is to build your brand. Brand building – yes, there is such a term and yes, there are people who are doing this.
Brand building is a mix between art and science. As every art it has its creative part and as every science – its logical, strategic one. Let's take a look through those 5 steps/practices/tips/pieces of advice (as you prefer to call them):
Identify what qualities, values and experiences customers associate with your business. After you identify them, you are able to build a meaningful brand for your customers. Remember, a brand is more than a just a name and logo. You have to know what does your market needs.
Keep the conversation going – Sure, you don't own the full control, but you can try to guide it by listening and responding to customer needs. Engage customers in person, by phone, in writing, or virtually, according to their preferences how to receive information. Social media platforms give you unprecedented quantity of information how customers find your performance, what they need improvements about, etc. Do not underestimate Facebook, Twitter, Instagram etc. As well as do not ignore customers' perceptions. Listen, listen, listen!
Communicate your brand to your employees – involve your customers in the whole process and explain the why and how of your brand identity. It's not only yours anymore, but also theirs and it's your responsibility to make the employees believe in it. The brand will need this kind of support to be effective. Remember that everything your business does is linked to your brand in the eyes of the customer. Even the way your employees dress and behave
Create consistent brand messages – the focus of your messages must be on the qualities, values and experiences that customers associate with your business, its products and services. However, do not make them complex and complicated, follow the principle K.I.S.S. – Keep It Simple & 'Stupid'.
Develop a distinctive visual brand – Here comes the creative part. The visuals of your brand must reflect your identity, but if you don't have the necessary skills, find a designer to help you. Colors, design and so on – they all matter.
The panel Brand Social Strategies at Marketing and Innovation Summit during CEEDS'15 by Webit will bring you lots of new tips and tricks about brand building. Buy your tickets with earlybird price now.