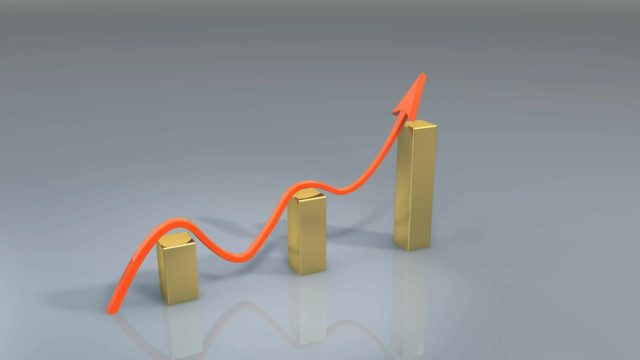 After Rule No 1: Build a brand, it's time for Rule No 2 or how to Increase your sales. After all
it's all about it. Profit comes with sales, but sales don't come so easy. There is no single secret, but here are 9 strategies which have proved to be successful, therefore many companies apply.
Strategy No1: Listen
The first place in any kind of a relationship is about listening and hearing. Listen doesn't mean to do everything they tell you to do, but sometimes it's your audience that will help you to see your mistakes. Listening to your customers does wonders for your business. So listen, listen.
Strategy No2: Content Marketing
Content Marketing is a consequence of listening to your audience. Once you understand their needs and preferences you know what kind of content to deliver, so you will engage them with your company's products and services.
Strategy No3: Clever Pricing
Respect your customers and no matter how wonderful your product is keep to a clever adequate pricing. Many arguments can come up here – Apple is one of them, but have in mind that if you were Apple, you wouldn't had been reading an article about how to increase your sales.
Strategy No4: Use Upsales Effectively
Upsales are very effective to increase sales. Once they buy from you and are in a buying mood, it's easier to close an additional and related sale. Just remember how many times you have bought a product, just because the seller had asked you "Would you like something to drink along with your pizza?" or they had given you 50% discount for the second purchase.
Strategy No5: Advertising is a Necessary Evil
Face the facts and admit that even you don't like ads. You have when they interrupt a favourite TV show, when they come up on a website, etc. Advertising, however, is a necessary evil, so in order to be recognisable from your customers, your company needs to master this art.
Strategy No6: Diversify Your Product Range
The trick here is to increase your market share in other related markets. Remember that if you concentrate on one particular product then you risk your presence on the market. So always spread out a line of products – it's your decision to what extent they will be related.
Strategy No7: Be honest
If you provide a service, give a money back guarantee to your customers. If you cannot provide the service as described, never hesitate to make a refund. This way you will build trust and when your customers trust you, sales are guaranteed.
Strategy No8: Keep testing
Tests and experiments will give you many answers and ideas for improvement. So, no matter how perfect you think your products is keep experimenting. Experiment with your ad copy, your price points, your website structure, promotions you are running, etc. Only after a lot of testing can you come up with the most effective way to increase sales.
Strategy No9: Quality is King
Last, but not least, do not forget that you work for people and people love quality, They search for quality. If you manage to combine good quality with good price, you are going to be not a king, but an emperor on the market.
At CEEDS'15 you will meet some of the most successful managers all around the world and they will inspire you with many tips and tricks to increase your sales. Buy your tickets with early bird prices now.