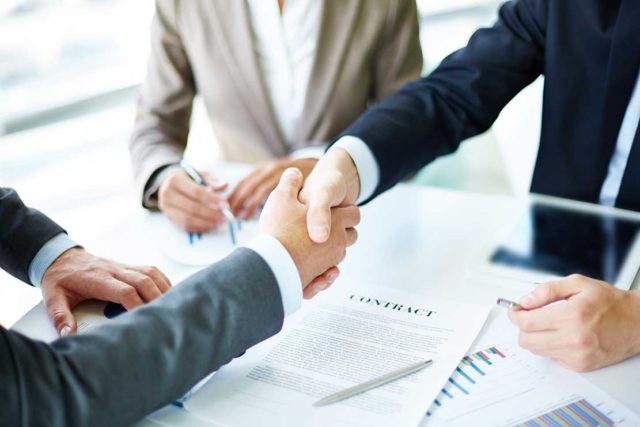 We talked about Rule No 1: Build a brand and Rule No 2: Increase your sales, so the time has come for Rule No 3. It says that loyalty is the key and it actually shouldn't be third because it come before anything else. True customer loyalty is perhaps the greatest asset a company can develop and it's the loyalty that builds a brand and increase the sales (Rule No1 and No2). Loyalty gives you security but at the same time it should make you cautious.
'Unless you have 100% customer satisfaction…you must improve.' Horst Schulz.
Customer loyalty is difficult to build as well as it is to measure. Some business owners assume that all repeat customers are loyal customers, but that may not always be the case. Some other factors like pricing or convenience may contribute to repeat sales. What is more important for you is to determine why customers come back before you conclude that they are truly loyal. Remember that there are huge business benefits to creating loyal customers.
How do you look at your loyal customers? As customers or as partners? It must be the second. Treat them like partners because:
'Loyal customers, they don't just come back, they don't simply recommend you, they insist that their friends do business with you.' Chip Bell
It's this what you want, isn't it? Here are several simple steps that will help you to build customer loyalty:
Act quickly to resolve problems – mistakes are not the problem, the problem is your rejection to react to these mistakes. Something went wrong with your product? Fix it, it's simple. If you react quickly to the customer's complain than to say 'No, it's your fault! My product is perfect,' then you win from the situation. Do not be afraid to compensate customers when you have made a mistake. Respect  your customers so they will respect you as well and turn to loyal customers.
'Statistics suggest that when customers complain, business owners and managers ought to get excited about it. The complaining customer represents a huge opportunity for more business.' Zig Ziglar
Be consistent in the follow-through in every aspect of your service – no matter if it is a big or small purchase follow your customer's behaviour. Never ignore customers with small purchases for anyone who make a big one (big ones).
'Every contact we have with a customer influences whether or not they'll come back. We have to be great every time or we'll lose them.' Kevin Stirtz
Ask your regular customers, "Would you recommend our product or service to others?'' or 'Have you recommended us to others?'
Avoid the temptation to develop a longer questionnaire in order to learn more. One question is completely enough and its answer is all you want and need to know. If more than 1/3 of respondents say 'No' and they would not endorse your company, you need to dig below the surface, understand the reasons, and take immediate corrective actions.
'There is a big difference between a satisfied customer and a loyal customer.' Shep Hyken.
Reward customers who makes referrals – if you own a travel agency, give the customers who make referrals a free weekend somewhere or a half-price plane ticket, for example. As it has been said few paragraphs before, respect your customers – this way you will obtain new customers, and you'll have a convenient way to measure the effect of word-of-mouth advertising.
'Loyalty cannot be blueprinted. It cannot be produced on an assembly line. In fact, it cannot be manufactured at all, for its origin is the human heart-the center of self-respect and human dignity. It is a force which leaps into being only when conditions are exactly right for it-and it is a force very sensitive to betrayal,' Maurice R. Franks.
Loyal customers will be sticking with your business even if your price is not always the best, because they believe you offer the best value for the money. Think this way – loyal customers are the most effective sales team you could ever build.
Webit has its loyal attendees as well, because we always offer the most relevant content. If you want to learn more about loyalty – how to build it, keep it and use it, CEEDS`15 by Webit is the place. Book your tickets now!