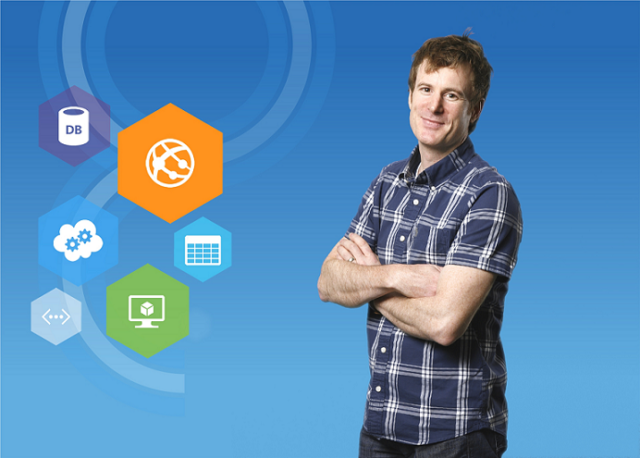 Beat Schwegler is part of Microsoft's technical evangelism and development team (ted), where he architects, design and codes leading edge apps and services to showcase the Microsoft platform – with a special focus on cloud. He started to focus on cloud computing in 2008 and just loves the opportunities it provides to businesses of all sizes. Before joining Microsoft, he was an independent architect and developer and was involved in a wide variety of projects, ranging from real-time building control systems, best-selling shrink-wrapped products to large scale CRM and ERP systems.
CEEDS: How will you explain cloud evangelism with one sentence?
B.S. Helping companies of all sizes to understand how to benefit from cloud computing – both form a technology and business perspective.
CEEDS: What qualities needs the successful cloud evangelist?
B.S. A technology evangelist must have a strong technology background combined with the passion for public speaking and writing. It is a cycle of doing innovative projects with customer and partners, turn the outcome into reusable assets and then talk and write about it.
CEEDS: What is the opportunity of cloud computing in the CEE region?
B.S. Cloud democratizes access to computing and is a key enabler for applications of global reach. I see a big opportunity in CEE to take advantage of the strong technology skills to create innovative applications and services which gain adoption not just in CEE but worldwide.  The opportunity is global!
CEEDS: What are your expectations from CEEDS'15? What is your motivation to be a speaker at CEEDS'15 by Webit?
B.S. I'm looking forward to learn about great solutions from participating startups and to help them to explore areas where new technology can help them to deliver even more innovation. I hope my session will help attendees to better understand the power of machine learning and predictive analytics.
CEEDS: Whom you will recommend to attend CEEDS'15 by Webit?
B.S. Everyone who wants to learn about what's hot in technology!