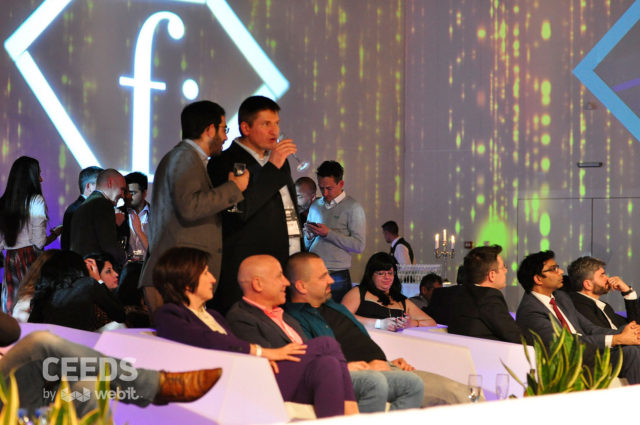 CEEDS by Webit is used to be associated with networking as any big event. At CEEDS'15 by Webit it is special because you have the opportunity to communicate with experts, C-level managers and this is a big opportunity for you since you do not meet such people daily on the street, do you?
Hold on because it offers even more and it is not just networking, but a social experience. For the record, social is all around us – like how social media has been changing not only our lives, but the whole world. During the whole 'social experience' at CEEDS'15, feel free to work for expanding your network with 5 various events:
Special Fashion TV Party – Work hard, party harder and this party is gonna be glamorous. Such a party is happening for the first time in this part of the world. In 2014, Webit Global Congress in Istanbul also had a party powered by Fashion TV and it was spectacular. Fabulous models and inspired attendees created an unforgettable night together. Now, it's Sofia's turn to have such an event for the first time ever.
CEOs Lunch, Leaders Lunch – broad your professional network with leaders from the digital industry while having lunch
Chairman's Dinner, Speakers Dinner – in the end of the day having dinner with all the inspirational speakers is a chance to spend some extra time with them and ask them whatever you need to
Rafting Summit – time to make some networking while enjoying the beauty of Bulgaria. Once in a lifetime experience.
2 Signature Webit parties – Webit is famous for its parties: classy, stylish and and fancy.
So, as we started: it's not just networking, but a social experience. We all need to socialize with people who we have something in common with. No matter how different we are we have to find this specific one thing. CEEDS'15 offers variety of social events which you should not miss and become a name in the digital industry. Buy your tickets now and begin with the preparation for your best social experience.