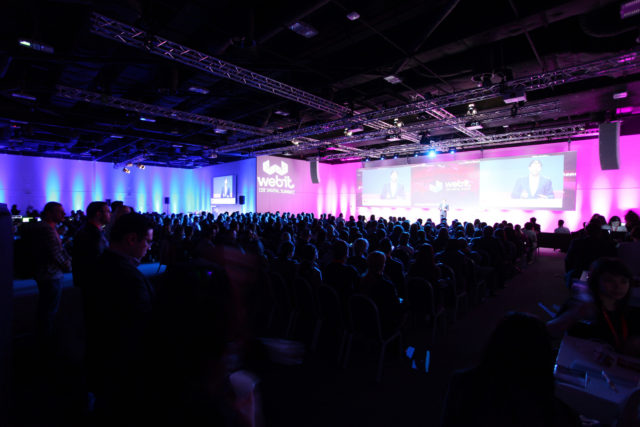 Sofia Tech Park, 19-20th of April
Founders Games is WEBIT's programme for startups. The application is open till 31st of March and the opportunity is limited to 200 startups in 3 stages – early stage, post seed and growth and shall provide them an expo table and opportunity to pitch on stage.
How you may join and receive a free pass:
We are always happy to welcome quality startups, who challenge the global environment and, who are not afraid to compete.
Fill your APPLICATIONS at the following link by end of March:
Startups, accelerators and investors could send their request and questions to: yanita@eacad.eu
Our partners network is full of opportunities, so go ahead and check below the list of accelerating programmes, investment funds, mentoring and co-working resources available at WEBIT.FEST 2016.

Startupbootcamp is a global network of industry-focused startup accelerators that provides investment and mentorship services. With programs in Amsterdam, Berlin, Copenhagen, Eindhoven, Istanbul, London, Barcelona and Singapore, since launching in 2010, Startupbootcamp has accelerated 241 startups of which 71% went on to receive funding.
The accelerator's programs focus on many different verticals Smart Transportation & Energy, E-commerce, HighTechXL – Hardware Technology, FinTech – Financial Technology and Insurance, Internet of Things & Data, Digital Health.

Hub:raum Krakow offers startups with outstanding business ideas from CEE a comprehensive package of support which includes seed-funding, co-working space, mentoring and access to Deutsche Telekom assets, such as customer bases, technical service and workspace facilities.
This year hub:raum organizes two initiative: ChallengeUp! and WARP – you can see details below.
The verticals that fit within include: INTERNET OF THINGS, CYBER SECURITY, HEALTH CLOUD BASED BUSINESS SOLUTIONS, CUSTOMER ANALYTICS & BIG DATA, MOBILE PAYMENT & COMMERCE TV, VIDEO & MULTI SCREEN TELECOMMUNICATION & CONNECTIVITY.
At the moment you can apply to two programmes:
Challenge Up! – Internet of Things Accelerator with Intel and Cisco (2nd edition)
hub:raum Kraków WARP – 5th edition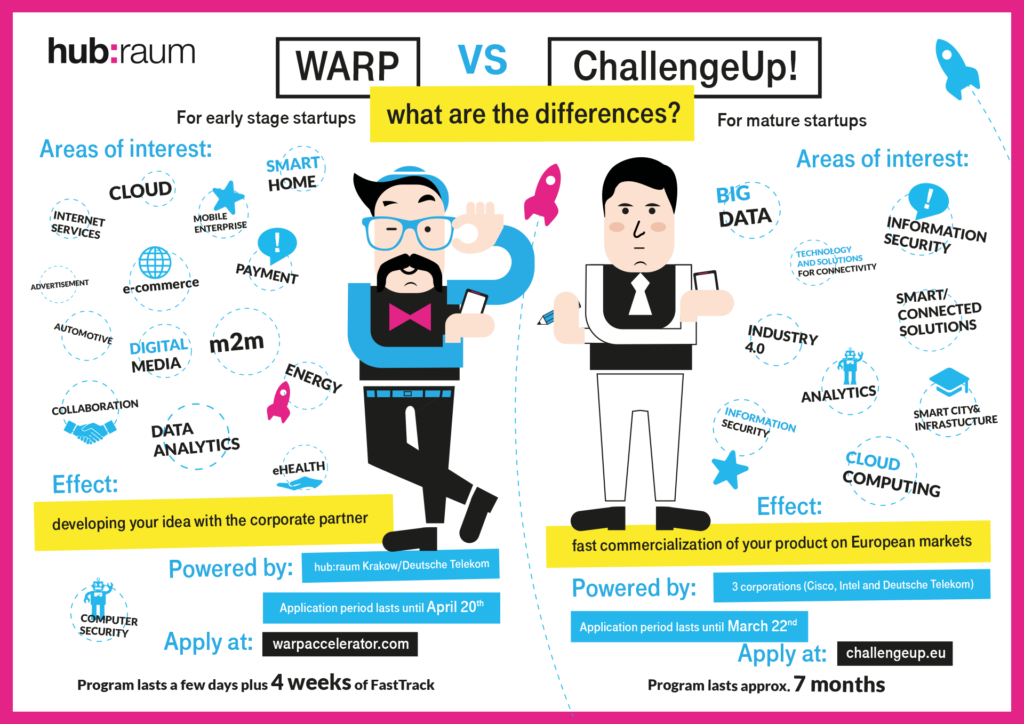 ClujHUB coworking space and Startup Transilvania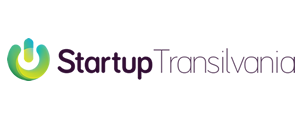 The Romanian ecosystem is vibrant place for founders these days with a few strategic startup hubs, the country's map is getting more and more attractive for investors. Cluj-Napoca, the capital of Transilvania is the symbol of Romanian entrepreneurship spirit, strategically positioned close to five capitals in CEE: Belgrade, Budapest, Sofia, Kiev and Bucharest. The acceleration programmes provide mentoring, work-space and financing of young entrepreneurs.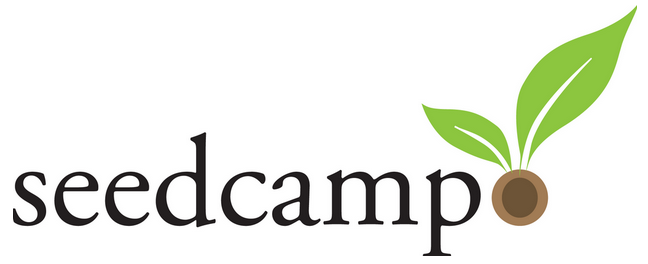 Seedcamp invests smart capital into pre-seed and seed stage startups. In 2014, they announced a €20million Seed fund, which enables investments up to €200,000 into rounds between €300,000 and €2M. As of September 2015, Seedcamp has a portfolio of 192 companies and is backed by over 30 institutional Venture Capital firms and angel investors. Participating VCs and advisors in Seedcamp's launch included Index Ventures, Atomico Investments, Atlas Venture, Balderton Capital, TAG, Forsyth Group and Brown Rudnick.  The fund focuses on providing investment for startups looking to scale globally, rather than focusing on the initial hurdle of getting up-and-running.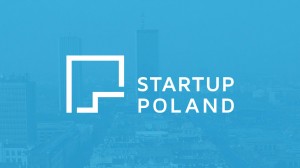 Startup Poland  is a grassroots organization created by Polish startup founders with the goal to help build better conditions for Polish startups by influencing policy-makers, educators, academics and media. Warsaw is one of the largest startup hubs in the CEE region. This was why Google launched their third European Campus in Warsaw, following Madrid and previously London in 2012. Poland has a few startup centres apart from its capital city, including Cracow, Poznan and Gdansk. Startup Poland hopes to highlight all those cities. The purpose of the Foundation Startup Poland is to create better conditions for the development of start-ups in Poland with local or international founders.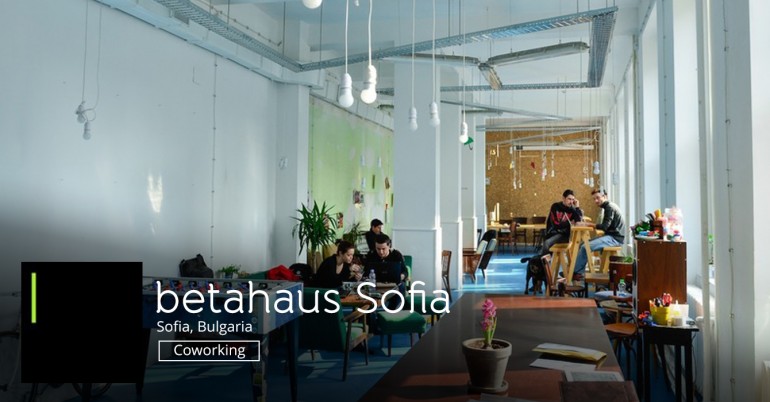 betahaus | Sofia is a part of an international network with hubs in Berlin, Hamburg, Cologne and soon in Zurich, Lisbon and Barcelona. The first coworking space in Bulgaria is a fav place for shared work space and exciting networking events for freelancers and startup teams in Sofia – capital of Bulgaria and host city of WEBIT.FESTIVAL.
The Bulgarian information technology industry is one of the fastest growing industries in this country. According to European Information Technology Observatory (EITO), the Bulgarian IT industry has been enjoying at a two-digit rate, and there are no signs that this growth will slow down anytime soon. In addition to this, Bulgaria has the second fastest broadband in the world after South Korea. Bulgaria outcompetes other EU member states by offering the best of both worlds and offers low cost opportunities for both companies and individuals. Bulgaria's flat tax rate of 10% is undoubtedly exceptional from a EU perspective. The country's strategic location is a huge benefit for startups with global ambitions. Sofia is  just an hour away by flight to Istanbul, Bucharest,  two hours from Berlin, Paris and Barcelona, three hours to London and four to Dubai.
There are direct flight to Middle East through Dubai Airports,  comfortable transfers to some of the busiest airports in the world – Ataturk in Istanbul and Dubai International Airport, Doha – where you can basically choose a flight to every part of Asia and Africa.
If you're not convinced yet, that Bulgaria is the hottest place for building your company, come to WEBIT.FEST on 19th and 20th of April to see for yourself!
*The startup party is set for 20th of April's night in betahaus | Sofia.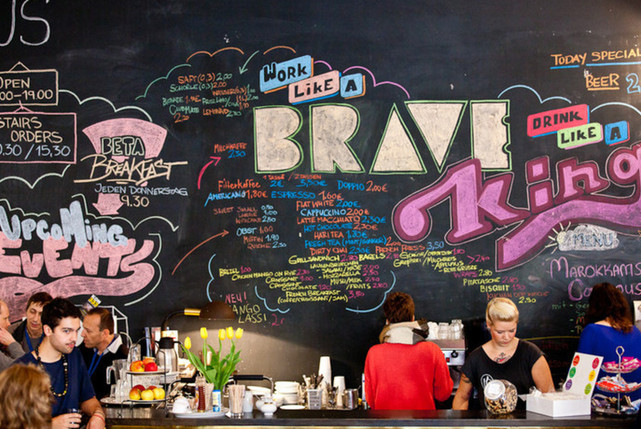 betahaus | Berlin 
Berlin is one of the best cities for startup founders in Europe, and at the same time cheaper than many of its European counterparts. According to the statistics a new start-up is founded every 20 minutes in Berlin and the industry is set to produce 100,000 new jobs by 2020.
If you need a space to work and spend nice time, you can find betahaus|Berlin in Kreuzberg – the fav place of creative minds in the city! Feel free to use the wifi, work, and meet people. Last November, officially was launched the betahaus|Academy: speciality courses in the fields of business & marketing, web & design, and crafts & DIY. If you're "too cool cool for school", join it! Everyone says, Sofia is the little sister of Berlin. The wall is down and Berlin meets Sofia at WEBIT.FEST'16…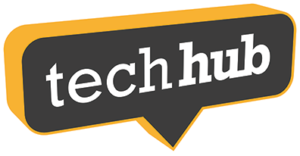 Techhub  is the global community for tech entrepreneurs. They work with over 600 companies around the world to help them scale.
TechHub members can work, meet, collaborate, learn and have fun at any of our locations under our global membership. Its network enables members to work smarter, develop faster and increase their chances of startup success. It has programmes and spaces in London, Madrid, Warsaw, Riga, Bucharest, Bangalore and Swansea where we help startups go global.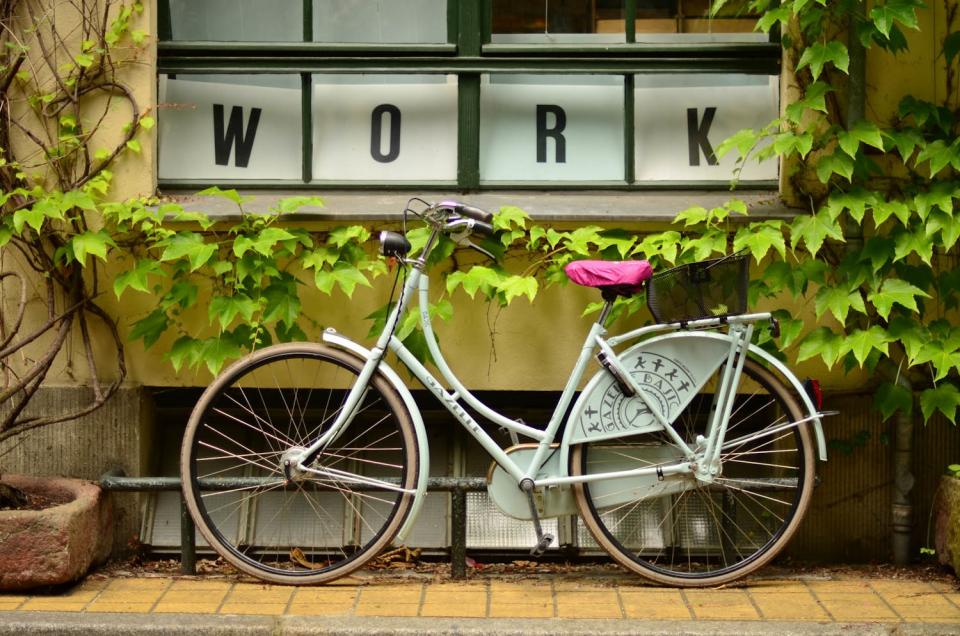 Reaktor is a place for Warsaw-based startups and freelancer to work, collaborate and network. The Polish market  of 40 million residents seems big enough to scale a business even if you're not looking to expand outside of the country. However, the situation get a different picture and the globally oriented business rise up in Warsaw, elevating the city up as one of the European startup-friendly capitals.
Reaktor was created in 2011 by a number of local startup founders in cool old-­fashioned house to be the place where people and ideas collide and where disruption is born. Overnight, the house became an epicenter of the Warsaw startup community.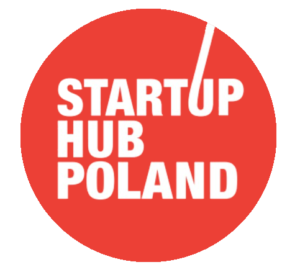 Startup Hub Poland is a non-profit foundation, which aims to facilitate technological development in the CEE region and increase its global presence as a place where disruptive technologies appear. Their financing arm, StartVenture@Poland is a seed fund for technological projects at the early stages of development, which invests up to €50.000 in one round. The fund operates in  strategic partnership with Giza Polish Ventures – a Polish-Israeli venture capital fund and supported by the National Centre for Research and Development of Poland (NCBR). Visa and legislation support is available for founders outside the European zone.
The verticals of investment include Biotechnology in agriculture, Food processing, Innovative food distribution channel, Using information technologies to support the management of animal farms and plant nurseries, Automatics and robotics in agriculture, Biotechnology and Medical Devices New Materials and Nanotechnology, Big data , Artificial intelligence, natural language processing, algorithms, Knowledge management, Internet of Things, Mobile technologies in industrial applications, Corporate mobility.
WEBIT.FESTIVAL 2016 welcomes founder & CEO of Startup Hub Poland, Maciej Sadowski. Join his Investor Talk (webit.bg)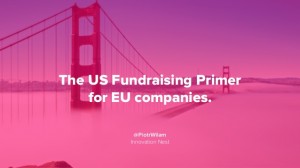 Innovation Nest is a seed/VC fund based in Krakow, which invests in early to Series A stage B2B technology companies with global focus. The investment range is from $25k up to $1M in startups across Europe and in collaboration with funds and angles from Europe and the US.
The recently launched acceleration program named Growth!, based at the newly opened Campus Warsaw main goal was to accelerate startups from Central Eastern Europe that sell their products to business customers and already generate revenue.  If you are looking for fundraising from Innovation Nest, the right time will be: "between Seed and Series A funding, is one of the most tricky stages of startups' growth. It seems things are going in the right direction, but in order to grow as expected, the founding team needs to move to another level – start scaling things that work and abandon things that don't."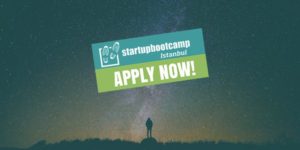 Starters Hub Istanbul is a unique platform based in Istanbul serving EMENA and CIS regions, providing startups with extensive know-how and network, multi-stage funding, hands-on mentorship and an inspiring workplace. The hub is the regional arm of Startupbootcamp's accelerating program with no geographical or vertical limitations.
For 3 months, 10 selected startups are being provided with funding and incubation space along with intense mentoring. At the end of the program, the founders join Demo Day to pitch their product.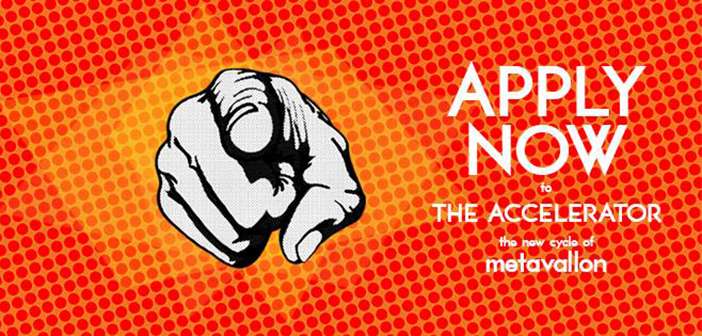 Metavallon Greece is a model social enterprise that empowers and accelerates startups at the very early stages (€22.000 in pre-seed funding) in 4 month program.Through its three-stage program (Τhe Lab, The Accelerator, The Hub), Metavallon seeks to motivate talented individuals, expose them to experienced entrepreneurs, experts and investors, and provide them with the necessary resources to start their own high impact businesses. Its mission is to uplift the endeavors of active entrepreneurial spirits around the world and generate a powerful venturing movement in Greece and beyond.
Verticals of the startups include Fintech, B2B & Enterprise, Big Data & Artificial Intelligence, Virtual Reality & Augmented Reality, Internet of Things, SaaS & Cloud services, Telecommunications & Mobile, Energy & Cleantech, Health & Biotech, Science.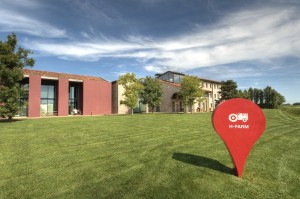 H-Farm is an accelerator that does Seed and Early Stage Venture Investments. It is an innovative platform set up in 2005 to help young entrepreneurs launch new initiatives and support the digitalisation of Italian companies. "H-FARM Investment" is the division dedicated to the startup investments through three complementary ways:
H-CAMP: Acceleration Program dedicated to Digital startups that operates in the "Made In Italy" sectors with a focus on B2B solutions where H-FARM has a word-class network. Each selected startup receives an investment in terms of Services (mentorship, workshops, tech partners, business network, demo day) and Cash.
H-FARM Venture Fund provides direct and indirect investments in early-stage Italian startups (on the fields of SaaS, consumer internet, and B2B services) and in early-stage European startups with global ambitions in the fields of SaaS and consumer internet.
WEBIT.FESTIVAL 2016 welcomes Maurizio Rossi,  co-founder of H-FARM Ventures. Join his Investor Talk (webit.bg)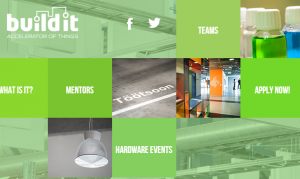 BuildIT Hardware is a young, Estonian accelerator focusing only on the business of building, selling, and investing in hardware
The accelerating program is a new 3 month long based in Estonia's Tartu Science Park, plus a 1 month Seedcamp-style investor "roadshow" in the U.S., China and UK. Startups can apply from anywhere, though there is particular emphasis on Eastern Europe and Russia. Teams must have at least 2 members and preferably have (or be close to) a working prototype. In return for entering the program, Buildit invests €15,000 for 5-10% equity.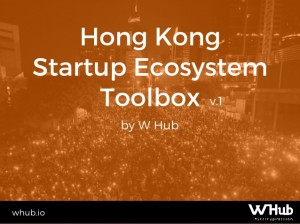 WHub.HK connects talent with startups and entrepreneurs with co-founders. As a profile-driven platform that showcases the team behind the startup, WHub lets startups share their company mission, products and current job openings. If you would like to get a job at a Hong Kong-based startup, Whub can help.
Startup founders could receive support to get into top accelerators and to raise millions of dollars in seed funding. Startup Next Hong Kong is a Techstars Community Program and is run in a collaboration with W Hub.
Application Deadline for 2016's program is 22nd of March.

Mojo Capital manages the European Digital Opportunities Fund that integrates investments in European Venture Capital funds, secondaries, co-investments and direct investments in startups focused on digital opportunities.
Mojo.capital was founded in 2014 by Matthias Ummenhofer, previously head of European Investment Fund's technology investment business to capitalise on the digital growth opportunity in Europe.
Matthias is joining the speakers lineup of WEBIT.FESTIVAL this year, so startup founders could meet him in person during the Investors Talks Day (see our agenda on webit.bg).
Insight Venture Partners is an American venture capital fund based in New York. The firm focuses on growth-stage investments in businesses with technology, software and Internet-enabled, mobile and ecommerce verticals.  They have raised more than $13 billion and invested in more than 250+ companies.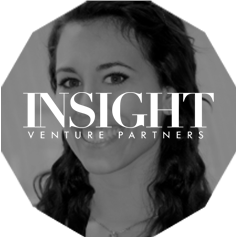 They has invested in companies such as Twitter, Tumblr, Flipboard, Quest Software, Jagex, Hootsuite.
Insight Venture Partners is active globally with portfolio-company investments in 65 countries on six continents.

At this year's WEBIT.FESTIVAL you could meet Elodie Dupuy, who is Vice President at Insight Venture Partners based in NY. She pursues high growth internet , new media and SaaS companies in non-US markets, specifically Europe and Latin America.  Investors Talks Day at WEBIT.FEST could be found at webit.bg.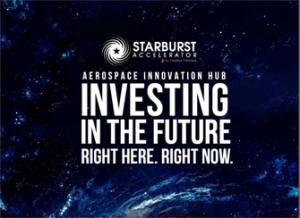 Starburst Accelerator provides seed funding from the top business angels and venture capital firms dedicated to Aerospace, Defense and Security as well as access to the largest aerospace group stakeholders to get your first 1M$ contract. The accelerator program offers startups an opportunity to showcase their business to leading corporations in the aerospace, aviation and defense industries. American sponsors for the Starburst USA program so far include: Boeing, Panasonic Avionics, Millennium Space Systems, Raytheon and Booz Allen.
The program provides also access to office space located in the center of Paris and Los Angeles.
You can meet Starburst's founder Francois Chopard at WEBIT.FESTIVAL'16.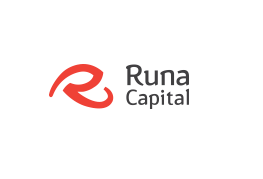 Runa Capital is a global technology-focused venture capital
firm. It provides early-stage funding for cloud computing services, hosted services, virtualization tools, complex software, and IT solutions for fintech, education, healthcare, and public services. Runa Capital's first fund, Runa Capital I, began with a $30 million initial commitment and reached $135 million by 2012. The company is now aiming to raise $200 million for Runa Capital II, focusing on investments in USA, European Union, Israel and Eastern Europe.
Most recently the firm opened offices in San Francisco's SOMA district with plans on doing more investment in North America, as well as to better support the existing investments it has already made in US companies.
Dmitry Chikhachev Co-founder and Managing Partner of the fund joins the speakers lineup at WEBIT.FEST this April.  You can meet him during the Investors Talks (webit.bg).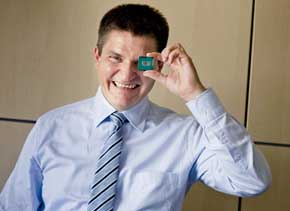 Intel Capital is a division of Intel Corporation, set up to manage Corporate venture capital, global investment, mergers and acquisitions. Intel Capital invests in a broad range of hardware, software, and services companies targeting computing and smart devices, cloud, datacenter, security, the Internet of Things, wearable and robotic technologies and semiconductor manufacturing.
Since 1991, Intel Capital has invested nearly US$11.6 billion in over 1,400 companies in 57 countries. The VC fund has 26 offices around the world. Countries include Belgium, Brazil, China, India,Germany, Ireland, Japan, Israel, Nigeria, Poland, Russia, Singapore, South Korea, Taiwan, Turkey, UK, USA.
Marcin Hejka is a vice president at Intel Capital and managing director for Eastern Europe, Middle East and Africa (EMEA) at Intel Corporation. He is responsible for leading Intel Capital's investment activity in the region, which also encompasses Russia.
You are welcome to meet him at WEBIT.FEST 2016, during the Investors Talks (webit.bg).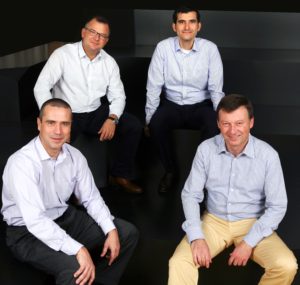 EarlyBird is an international venture capital firm that invests across multiple stages,  ranging from early-stage to expansionary and growth stages with investment sizes between €200k and €20M.
It manages around US$1 billion, as the firm is one of the largest European venture and growth capital investors and the largest outside of the UK, with offices in Berlin, Munich and Istanbul.
Earlybird looks for investment opportunities with European DNA but global ambitions. The Health Tech Fund is oriented towards funding innovative medical technology companies, while the Earlybird Digital East Fund is focused on providing early stage equity capital to high-potential technology companies in Turkey and Central & Eastern Europe. The key interest areas of the fund are Consumer Internet, Enterprise Software and Tech-Enabled Services.
Cem Sertoglu is an entrepreneur and venture capital investor, focused on technology ventures in Turkey and CEE. You are welcome to meet him at WEBIT.FEST 2016, during the Investors Talks (webit.bg).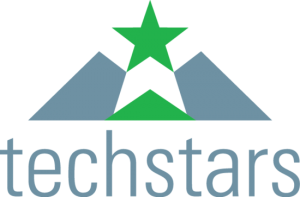 Techstars METRO Accelerator  opened its doors  in October of 2015 and  announced the first class of startups taking part in its  programme. International teams from five countries moved into the offices of German Tech Entrepreneurship Center in Berlin. For three months, they benefited from the focused support of mentors as well as financial support to expand their business model internationally. The program supports Digital Transformation in restaurants, hotels and catering companies.  The first class, consisting of eleven international startup teams, presented at Demo Day in Berlin on the 28th of January, 2016.
Each company participating is battling for up to €120,000 in investment capital and access to METRO's resources, relationships, sales force, and a streamlined business development process to pour rocket-fuel on your innovative idea.
Rob Johnson is a serial entrepreneur and investor. He is currently the Managing Director for Techstars in Berlin, Germany. Rob is also joining the Investors talks at WEBIT.FESTIVAL, so you can meet him in person.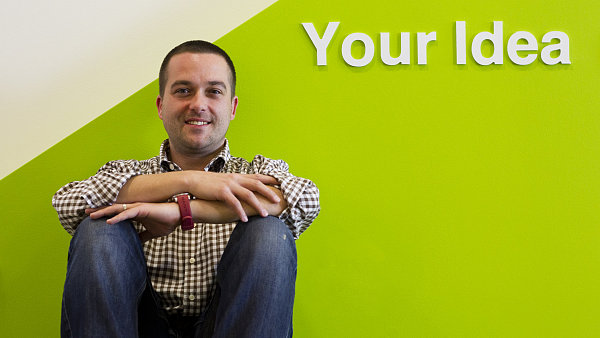 Credo Ventures seeks entrepreneurs in Central and Eastern Europe who have a vision that extends beyond our regional borders to create global companies. Credo's team of investors focuses on early stage companies in CEE across the information technology, internet, mobile and healthcare markets. The inaugural fund, Credo Stage 1, has raised €18M. In April 2015, Credo's second fund, Credo Stage 2, was founded while raising €34M in the first closing. Founded in 2009, Credo Ventures is based in Prague, Czech Republic.
Ondrej Bartos is co-founder and partner at Credo Ventures, as well speaker at WEBIT.FEST 2016. Join the Investors Talks (webit.bg).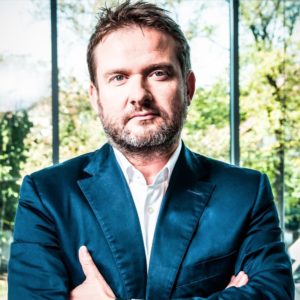 SpeedUP Group is a leading group of venture funds, investing in enterprises in an early stage of development (seed, pre-revenue, early growth). Areas of our interest include enterprises and entrepreneurs in Central and Eastern Europe, who want to conquer the global market by utilizing their self-developed solutions. Depending on individual needs, potential for growth and project maturity, SpeedUp invests from $30K up to $2M.
To get into their scanning, your company should be from areas such as: consumer internet, hardware, Software, Mobile, Digital ICT, Life Science, Health Care, Clean Tech, e-Commerce, IoT, MarTech, FinTech.
Bartek Gola is the CEO & Managing Partner at SpeedUp Venture Capital Group. He is also joining the Investors talks at WEBIT.FESTIVAL'16, where you can meet and talk to him.
The Hub.hu is a new generation co-working environment that gives startups, enterpreneurs, freelancers, digital nomads, creatives, techies and micro-businesses the opportunity to work and collaborate in a creative, community focused atmosphere. In one of the most beautiful cities of Europe – Budapest, the startup culture of Hungary is emerging and vibrant. The success stories of Hungarian companies, such as Ustream, Prezi and LogMeIn are a big inspiration to the young local entrepreneurs and helped to attract investors attention.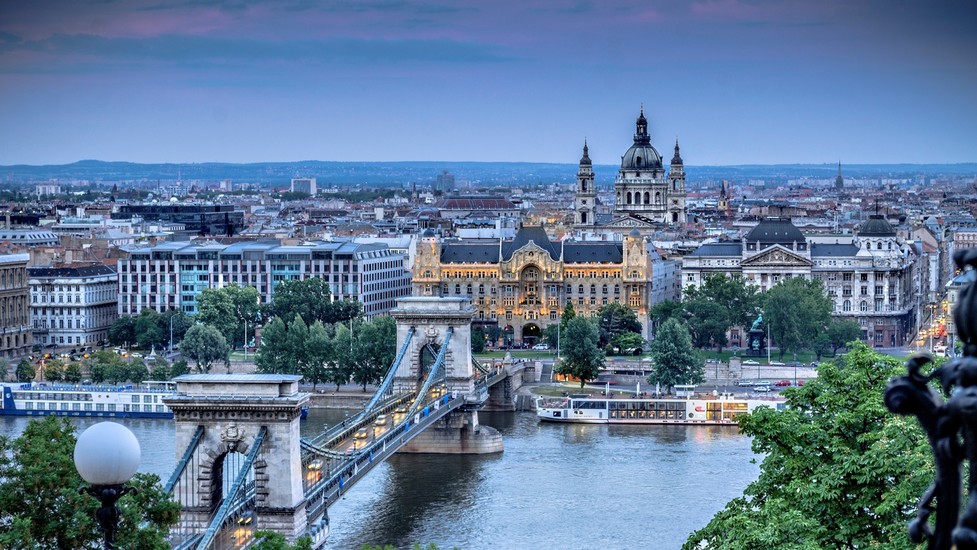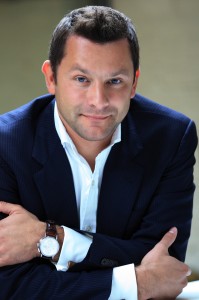 iTech Capital was established in 2011 in Riga and today's portfolio is comprised of equity injections up to US$10 million per deal in IT companies operating in Central and Eastern Europe, Asia and USA. The Average deal size is US$5 million.
iTech global investment strategy lies in the following sectors:
– Online advertising technologies: online marketing platforms and tools for website promotion, context advertising and real-time bidding
– TMT (Technology, Media and Telecommunications): software, software-on-demand solution providers, e-gaming and e-entertainment, IT outsourcing
– E-commerce, e-processing and e-banking, FinTech, BigData & Processing, OnlineTravel
– New Media: infoweb portals, social networks, e-advertising channels
At WEBIT.FEST'16 you could meet Gleb Davidyuk, who is Managing Partner of iTech Capital.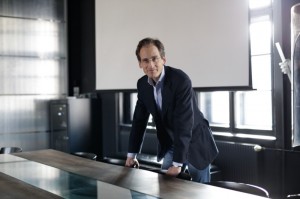 Speedinvest is an early stage seed and Series A fund based in Vienna, Austria. With funds of approx. EUR 100M and offices in Vienna and Silicon Valley it targets early stage companies out of Central Europe in the internet and mobile sector. Speedinvest is the biggest VC fund ever raised in Austria, as the fund is raised from more than 100 entrepreneurs and private investors.
Specifically, they aim to build a bridge between Europe and Silicon Valley. Their US team works as outsourced strategic and biz dev operations for their investments, with the goal of accelerating growth and maximizing valuation.
WEBIT.FESTIVAL 2016 welcomes Stefan Klestil, who is partner at Speedinvest. Stefan is responsible for FinTech investments across EMEA. Join his Investor Talk (webit.bg)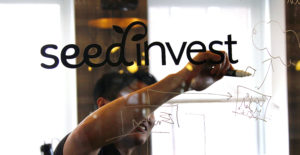 Seedinvest is an equity crowdfunding platform that connects startups with investors online. SeedInvest has focused on building liquidity in the platform by attracting high-net-worth individuals, family offices and venture capital firms. Currently the platform partners with Angel Investing website Gust.
Notable funding rounds on SeedInvest have included Atlas Wearables ($1.4M raised), Snapcard ($1.5M raised), Virtuix ($3M raised), Vengo Labs ($2M raised) and Knightscope($1.5M raised).
SeedInvest founders Ryan Feit and James Han were involved in consultation with the U.S. Securities and Exchange Commission (SEC) and in the United States Congress for the passing of the JOBS Act.
Ryan Feit is the CEO and Co-Founder of SeedInvest. Ryan was instrumental in the passage of the 2012 JOBS Act, which changed 80-year-old U.S. securities laws to make it possible for entrepreneurs to raise capital over the Internet. He is joining the stage of WEBIT.FEST 2016, as part of the Investors Talks Day (webit.bg).