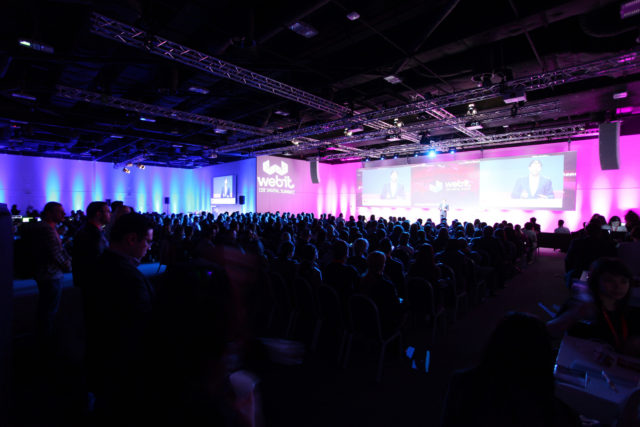 Sofia, 20th of April 
<Angelhack> <Women Who Code> <Girls in Tech><Front End Girls><Rails Girls>
THE DEV SUMMIT is our dedication to all developers and software architects. The event gathers speakers from three continents to challenge the next generation of DevOps, Agile, UX & UI and more. Quality software building skills are essential for both – startup and enterprise scene. WEBIT.FEST meets you with all components of the digital economy environment.
If you're either skilled, talented or interested to join the army of coders, request your pass and group delegations access from yanita@eacad.eu by 8th of April.
The AGENDA of WEBIT.FEST'16  includes five parallel summits, as well Webit Night Summit with musical, art and cultural events around the Festival + more than 50 meetups on very specific topics which will gather opinion leaders at one place to discuss topics around their expertise.
WEBIT Foundation partners with number of global and regional organizations in order to provide opportunities for talented and skilled developers to receive training, coaching, networking and community building.
Meet some of the speakers and partners of the DEV SUMMIT here and follow the updates at webit.bg: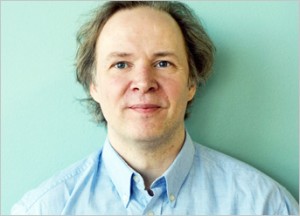 Michael "Monty" Widenius  is the main author of the original version of the open source MySQL database, a founding member of the MySQL AB company and is currently CTO of the MariaDB Foundation.
MySQL  was acquired by Sun Microsystems for US$1 billion in 2008.
His keynote at this year's WEBIT.FEST will take place during the DEV Summit.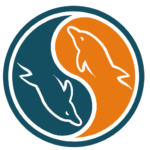 AngelHack is the world's largest and most d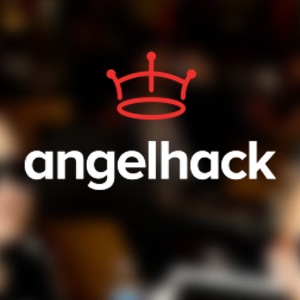 iverse global hackers and code creators community, who "invent the new and make change happen". Back in 2011, their first hackathon event in San Francisco gathered 25 developers. Today AngelHack's community is over 50,000 in 96 cities worldwide. Their target audience is not just programmers or people who can code—it's anyone with an idea.
WEBIT.FEST'16 welcomes Brian Collins, who is the CMO of Angelhack. You can meet him in person and listen to his talk at the DevSummit.
Here you can check a recent interview of Brian for our blog.
Women Who Code is a global non-profit organization dedicated to inspiring women to excel in technology careers by creating a global, connected community of women in technology.  WWC was founded in 2011 and has since grown to 50,000 members spanning 20 countries. Women Who Code creates an avenue for women in tech by hosting free meetups around the world, and showcases the amazing careers that it can provide-especially to young girls.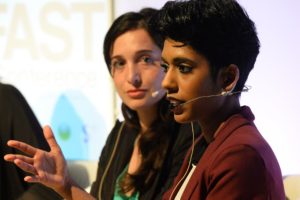 WEBIT.SERIES partner with WWC to advocate and support the XX chromosome into the future of the tech industry. Our platform together is created to provide opportunities and mentorship for girls, who are brave, passioned and excited to code.
Sheree Atcheson is Expansion Director WomenWhoCode. She graduated in computer science from Queen's University Belfast-where 90 percent of her CS classmates were male. Things are about to change these days. Meet her to fall in love with coding!

Google sends two superstars at WEBIT.FEST'16 – the head of app ads for EMEA, Lorenzo Bianchi and Benjamin Faes, who leads the publisher business solutions across Europe.
Benjamin joined Google in 2008, initially in charge of launching YouTube and the Google Display Network across Europe, while Lorenzo works on product strategy and advertisers success in app promo ads across all owned & operated Google properties and display. The DevSummit will give you a chance to sneak into Google's Ad Platforms development team.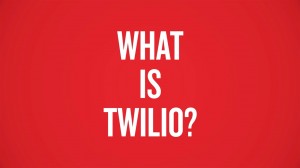 Twilio is cloud-based communication service provider based in San Francisco, California, which allows software
developers programmatically to make and receive phone calls and send and receive text messages, by merging the worlds of cloud computing, web services and telecommunications.The company now counts nearly 560,000 developers.
Some of the largest global enterprises and startup unicorns use Twilio's platform, including Walmart, Hulu, Uber, Airbnb, eBay, Shopify,Salesforce, Box, Zendesk,Coca-Cola and Lyft.
Phil Nash is Developer Evangelist at Twilio, serving developer communities in London and all over Europe. He is a lover of all things front end, a Ruby developer. Meet Phil at the DevSummit of WEBIT.FEST on 20th of April in Sofia Tech Park.
The full lineup of partners and speakers of the DevSummit includes also Datastax, Just Eat, Girls Who Code – Romania and Girls in Tech – Romania, Frond-end Girls Romania, Rails Girls, Association of Software Engineers, Softuni and more.  You can join them at Sofia Tech Park, 20th of April.
See you there!
Yanita K.