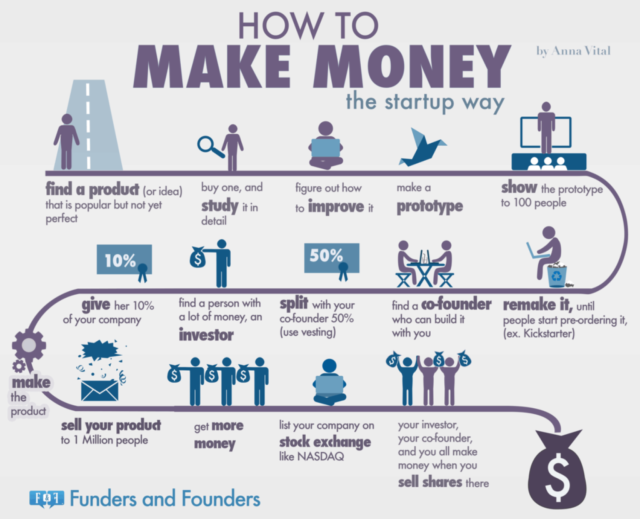 FOUNDERS meet FUNDERS at WEBIT.FEST'16
This year WEBIT.FESTIVAL welcomes startups from more than 40 countries, pre-seed and post-seed and startups with series A and B of investments. All of them come to Sofia to take the challenge of Founders Games 2016.
Before we ring the bell of WEBIT.FESTIVAL on April 19th, you can still apply here by April 5th to join the competing startups at Founders Games'16.
Every idea is a million dollar-idea, depending on your targets, ambitions and mostly – hard work. Starbucks is just a coffee shop, Uber – just another way to travel in the city, Airbnb rents your mattress for a couple of nights, Amazon was an online book store, Spotify – another radio service, Facebook – an university messaging network, Twitter – a wall for 140 letters… Everything is just an idea, before you grow it to a successful business.  Some great examples of the "fixed and growth mindsets" theory  you can find in this piece of Brain Pickings and the article of Salman Khan The Learning Myth: Why I'll Never Tell My Son He's Smart . The difference between the two mindset concepts gives the organic meaning of an entrepreneur's mind state.
See the list of investors joining the Investors Day in Sofia Tech Park:
Brian Norton from Ridge Road Partners, a VC fund that invests in private and public companies across developing and developed markets globally.
Matthias Ummenhofer, Founding Partner of Mojo Capital manages the European Digital Opportunities Fund that integrates investments in European Venture Capital funds, secondaries, co-investments and direct investments in startups.
Runa Capital's Dmitry Chikhachev and Alexander Vidiborsky join the festival on April 19th. The fund provides early-stage funding for cloud computing services, hosted services, virtualization tools, complex software, and IT solutions for fintech, education, healthcare, and public services. The company is now on the run to raise $200 million for Runa Capital II, focusing on investments in USA, the European Union, Israel and Eastern Europe.
Cem Sertoglu from EarlyBird Investments, a venture capital firm that invests across multiple stages,  ranging from early-stage to expansionary and growth stages with investment sizes between €200k and €20M. The fund manages around US$1 billion, as the firm is one of the largest European venture and growth capital investors and the largest outside of the UK, with offices in Berlin, Munich and Istanbul. The VC's Healthcare Tech Fund is oriented towards funding innovative medical technology companies, while the Earlybird Digital East Fund is focused on providing early stage equity capital to high-potential technology companies in Turkey and Central & Eastern Europe. The key interest areas of the fund are Consumer Internet, Enterprise Software and Tech-Enabled Services.
Ondrej Bartos is co-founder and partner at Credo Ventures. He seeks entrepreneurs in Central and Eastern Europe who have a vision that extends beyond our regional borders to create global companies.Credo's team of investors focuses on early stage companies in CEE across the information technology, internet, mobile and healthcare markets. In April 2015, Credo's second fund, Credo Stage 2, was founded while raising €34M in the first closing.
Paul Dowling Co-founder & CEO of Dreamstake and Co-founder of HoxTech Angels, who is working with the 1,000 plus early-stage startups on the platform to obtain funding from VCs and angel investors.
Gleb Davidyuk Managing Partner of iTech Capital, with a portfolio of equity injections up to US$10 million per deal in IT companies operating in Central and Eastern Europe, Asia and USA. The average deal size is US$5 million.
Maciek Sadowski Founder & CEO of Startup Hub Poland. He manages StartVenture@Poland – a seed fund for technological projects at the early stages of development, which invests up to €50K in one round. The fund operates in  strategic partnership with Giza Polish Ventures – a Polish-Israeli venture capital fund.
Bartek Gola Managing Partner, SpeedUp Group, which includes a number of venture funds investing in enterprises in an early stage of development (seed, pre-revenue, early growth). Depending on individual needs, potential for growth and project maturity, SpeedUp invests from $30K up to $2M.
Alexander Turkot Founder and Managing Partner of Maxfield Capital, a venture capital firm that invests in global seed, early  and growth stage technology companies. Maxfield Capital is currently considering investment opportunities in Europe, USA and Israel.
Marcin Hejka is a vice president at Intel Capital and managing director for Eastern Europe, Middle East and Africa (EMEA) at Intel Corporation. He is responsible for leading Intel Capital's investment activity in the region, which also encompasses Russia. Intel Capital has invested nearly US$11.6 billion in over 1,400 companies in 57 countries. The VC fund has 26 offices around the world. Countries include Belgium, Brazil, China, India,Germany, Ireland, Japan, Israel, Nigeria, Poland, Russia, Singapore, South Korea, Taiwan, Turkey, UK, USA.
The rest of the investors and accelerators joining WEBIT.FEST'16 include Hub:raum, Startupbootcamp, H-farm Italy, Starburst, Techstars, Speedinvest, Seedinvest, Seedcamp and others.
Tickets prices increase with 30% from April 1st, so hurry up and book your access to the festival.