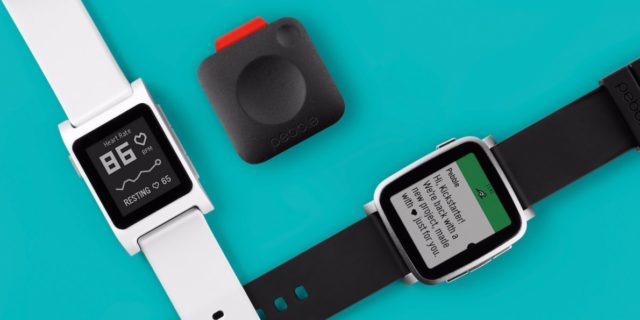 Fitness wearable creator Fitbit is in the process of acquiring smartwatch maker Pebble in a deal that will likely spell the end of the Pebble brand. VentureBeat has learned that the sale price will be between $34 million and $40 million. Pebble had some problems recently, but more about the deal here.
Meanwhile, real estate startup OpenDoor received huge $210 million Series D investment from Norwest Venture partners. With the new capital, the company wants to expand the usage of its marketplace platform for buying and selling real estate to 10 cities. OpenDoor is unique in that it owns its own inventory of homes, Techcrunch points out. While the predictive analytics the company employs to project home resale value are complicated, the experience for buyers and sellers is fairly streamlined.
And let's talk about closing venture funds. Accel India has closed its fifth fund with $450 million, roughly two years after closing its fourth fund with $325 million, read about it here. Singapore's Jungle Ventures today confirmed the final close of its newest $100 million fund for investments in Southeast Asia. Founder Collective, the seven-year-old, Cambridge, Ma.-based seed-stage venture fund, has closed its third fund with $75 million in capital from a small group of limited partners whose anchor investors are the the firm's three partners: David Frankel, Micah Rosenbloom and Eric Paley. Three members Genesis Partners are starting a new venture fund. F2 Capital, founded by Eddy Shalev, Jonathan "Jonny" Saacks and Barak Rabinowitz, is in the midst of closing a $50 million debut fund to back seed stage companies.
And finally, after raising $300 million from Volkswagen earlier this year, on-demand ride service Gett is getting another tranche of financing. Today the company announced that it has secured a $100 million, seven-year loan facility from Russia's Sberbank.