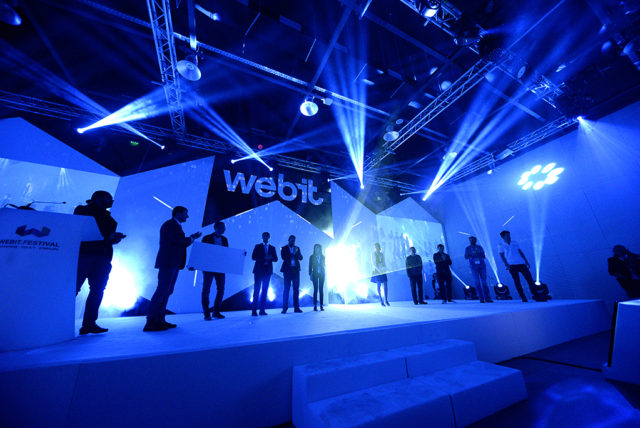 One of the main pillars of Webit.Festival, the Tech Summit and its Digital Transformation track, are once again bringing together the top CIOs, CTOs and other executives from the enterprise along with the hottest founders of startups, innovators and government key figures.  During the 25th and the 26th of April, Webit.Festival 2017 is the place to be in Europe if you want to hear about the latest innovations in the world, the many ways you can digitally transform your business to remain competitive or just to learn more from the leading execs of Fortune Top 500 companies.
We have 3 new top-flight speakers in our lineup for the Tech Summit! They include a real flying man and innovator, the founder of an unicorn company, who recently sold his business for over 1 billion dollars and serial investor with huge experience, so read our guide to taking part or find out more about our latest speaker additions below.

Jonas Jacobi, Vice President, Cloud and Mobile Technology Strategy IBM.
Mr. Ja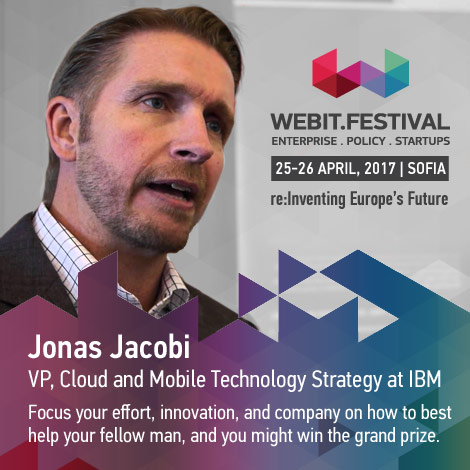 cobi is responsible for IBM's enduring strategy according to everyday tech innovations, startups and enterprise policies. Prior to working at IBM, he has been part of Oracle's and Brane Corporation's teams; he still advises IoT Expo International Conference Series; has founded and co-founded several tech companies as well as his own consulting company. With his co-founded company Kaazing Corporation he has participated in rewriting the way Web and and Mobile applications are being designed. He is also the author of the book "Pro JSF and Ajax : Building Rich Internet Components" and writes articles for top rank tech magazines such as Wired, Bob's Guide, JavaPro, Java Developer's Journal, AjaxWorld, and Oracle Magazine on a regular basis. Speeches at international tech events or TV interviews are also an essential part of his professional life. Mr. Jacobi has been awarded with "Business Excellence Award – Commitment to Innovation" in 2013. Outside of the IBM office,  his  deep interest in IoT, tech, Web and Mobile visualizes in advising entrepreneurs and startups.
David Mayman, CEO, JetPack Aviation.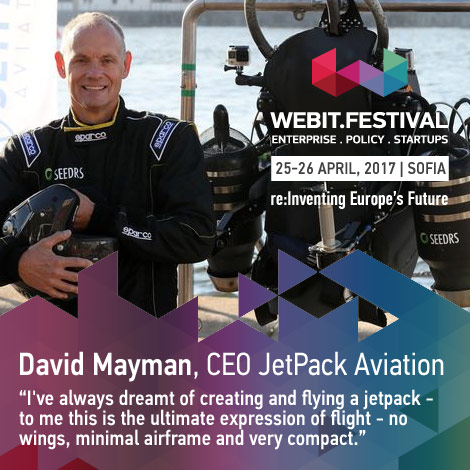 Mr. Mayman is a professional pilot and creator of "The World's First True Jetpack".He is one of those people who inspire not only with their professional path, but also with their not-afraid-to-live-elsewhere braveness too. During his years of professional development he had combined commerce, aviation, mineral exploration, digital media and technologies and have lived in 5 of all the 7 continents on Earth: Europe, Africa, Asia, North America and Australia. But his true passion has always been aviation. Mr. Mayman is a passionate pilot since his teenage years. He earned Australian private aeroplane pilots licence, commercial licence valid in America and private European licence for both helicopters and aeroplanes. Now, after 25 years dedication in total, he has discovered the ultimate freedom feeling by flying only armed with jetpack on back. "No wings, minimal airframe and very compact" by his own words, so far flights have been executed in Monaco, New York  and London. Mr. Mayman is currently interested in disruptive technology companies, startups, early stage investments, and, of course, future development of JetPack so that it becomes affordable to everyone some future day.
Gareth Williams, CEO and Co-Founder, Skyscanner.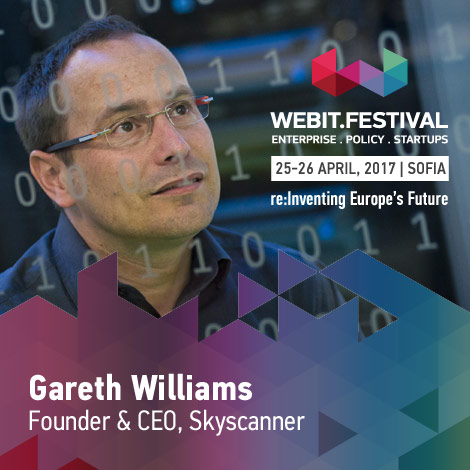 Mr. Williams' business aim of "Making travel search as easy as possible" appears to be one of the turnkeys in today's flight booking world. He co-founded the widely known website Skyscanner 15 years ago and helps thus 50 million users on average to find the best travelling deals. Former software trainer and developer, his Curriculum Vitae includes work at Pygmalion, Nations Bank, Marks & Spencer. In December 2014, he won the Travolution Achievement Award, which is awarded by a small jury, according to the professional's achievements and impact on the travel landscape. Apart from travelling and coding, Mr. Williams is a passionate ski and chess player, as well as a keen fan of sculpting and drawing. Going back to travelling, Mr. Williams prefers to land on different places each time.
The main topics of the summit are the digital transformation of all industries, the emerging Internet of things, which includes connected cars, smart homes, wearables and many more, cyber security and privacy, fintech, money and payments.
Previous speakers at the Tech Summit and the Digital Transformation track are top level executives and innovators like Jessica Federer, Chief Digital Officer of Bayer, John Dillon, VP Marketing of Akamai Technologies, Dr Torsten Wingerten, Head of Digital Innovations, Lufthansa, Damien Blackden, WW Chief Strategy Officer, Maxus, Rohit Tripathi, GM and Head of Products, SAP Mobile Services, Andrew NG, Chief Scientist of Baidu.
The Tech Summit is also great for networking – the next business opportunity could be waiting for you right there. Listening to the great presentators, you can also learn a lot about the way you're a running your business how you can digitally transform it.
So, don't waste your time, these are all the important links you need:
To buy your tickets for Webit.Festival Europe 2017 (EarlyBird expires soon), click here.
To apply for speaking, click here.
To apply for partnership, click here.
To apply for exhibiting, click here.
StartUP? Apply for the Founders Games Challenge by Webit.Foundation and get an opportunity for free festival tickets (500), free exhibition table (100) and opportunity to win 200 000 EUR (only 1), click here.
To see the video gallery from Webit.Festival 2016, click here.
To learn more about the events that are part of the festival, click here.
To see pictures from our previous events, click here.
For more information on the Global Webit Series and our events in Dubai, Singapore, New Delhi and Istanbul: www.Webit.Org.