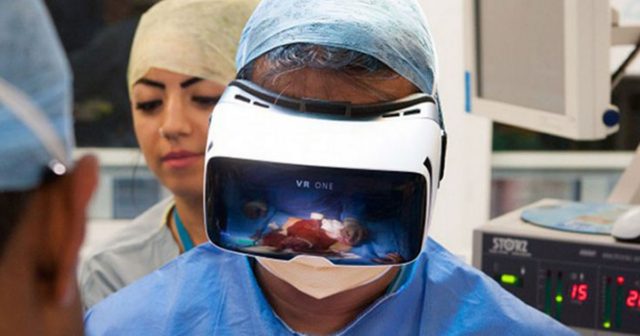 By the end of the decade the market for digital health products and services will be at least $233 billion. Big part of this growth is due to the development of technologies for virtual (VR) and augmented reality (AR).
Digital health is already helping us to manage, track and improve our health and is improving our living standard.
This innovative sector in medicine is only a part of the healthcare revolution in the last century, that has led to an increase in life expectancy worldwide with more than 25 years.
Now that we are close to the limits of our lifespan limits the industry is more concerned with the topic of making our life not just longer, but more productive, especially during the years after 55.
The healthcare of the new generation will soon increase efficiency in the delivery of services, reduce costs and personalize the whole process of treating the ill.
Last year the 3D Visualisation Aesthetics Lab at the University of New South Wales managed to develop an actual model of cancer cell using the data from a high-resolution electron microscope and a CGI.
This can totally transform the cancer treatment after decades of peering into a microscope to examine cells.
Meanwhile the Australian VR company Liminal is trying to provide better life experience for people, who aren't able to leave their hospital bed. The reason for that is not just comfort, but the fact that loneliness is often linked to higher risk of disease and slower recovery time.
The VR and AR are already revolutionizing the surgical education and training. If you find this interesting you can meet in person the pioneer in this new branch of medicine Dr Shafi Ahmed. He is one of the first confirmed speakers for the Digital Health Summit during Webit.Festival 2017 in Sofia.
Dr Ahmed is the first person in the world who live-streamed an operation using Google Glass. In 2014 he showed the world the removing of cancerous tissue from the liver and bowel of a 78-year old man.
You can watch a link here. But beware, there are graphic images.
In an online poll, nearly 90% of the students who watched the live video said that they want this type of learning process to be part of their curriculum.
During the Digital Health Summit you can also learn the latest trends in EHRs, Telehealth Systems & Telemedicine Developments, Mobile Health Applications & Devices, Medication monitoring & Wellness Devices, Chronic Care Management, Genetic Science and Pharma Technologies.