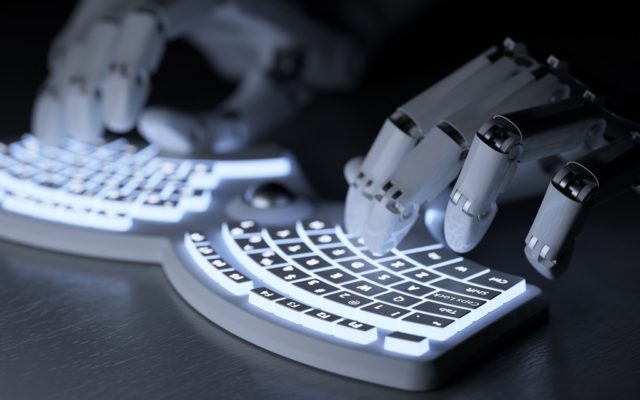 During the last few years we have witnessed incredible growth and transformation in the digital advertising industry, which were driven mainly from the expansion of mobile tech and the new types of wearable devices on the market.
According to 2016 internet advertising revenue report digital video has generated the greatest gain of any format across desktop and mobile. The revenues continue to go up, despite the mass adoption of apps and programs for ad blocking.
Many experts predict that the industry will be driven forward by the need to deliver better and fewer ads to the customer.
Most of them believe that 2017 will be the year that messaging services will take the lead. The reason for that is the rise of chat bots, who are attracting more and more budgets.
But new types of bots are bringing some risks along with the value they add. Machines that create fake clicks and views can also steal information for our credit cards. This will put additional pressure on the cyber security and privacy experts, who will have to find out new ways to protect us from ad frauds and detect the toxic bots.
Right now about 60% of Google's net global ad revenue comes from mobile, up from about 45.8 percent in 2015. The company expects that by 2018 almost 75% of its ad revenues worldwide will come from mobile ad placements.
The development of messaging apps like Facebook's Messenger and WhatsApp is proving that customers want a more direct and private communication. We can expect to see entirely new options for paid content.
The global practice chairman of Edelman Digital Kevin King predicts that the billions of daily users in the messaging platforms will enable marketers to make the best of new engagement opportunities. He is sure that these conversational experiences will combine past revolutions in e-commerce and text services, while in the highlighting the potential of AI.
Meanwhile, the mass production of VR and AR devices will bring significant improvement in software and will increase brand efforts to penetrate this new market.
If you want to keep up with the hottest trends in the world of marketing Webit.Festival is the right place for you. During the Marketing & Innovation Summit, you can listen to top level speakers such as the Global Editorial Director of Wall Street Journal Custom Studios Fara Warner, the President and Global Brand Director of Havas Worldwide Jason Jercinovic and the Head of CMO practice of Forbes Media Bruce Rogers.