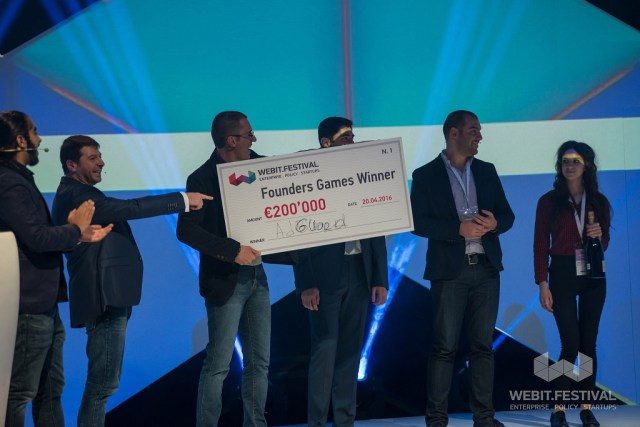 Despite fears of Brexit disruption, 2016 was really a roller coaster year for European startups. According to French investment advisors Clipperton, EU startups have collected $12 billion of investments for the year, which is comparable to the record levels of 2015 for investment on the continent.
It is still too soon to measure the impact of Britain's decision on the startup market, but the dynamics of the two-year process of leaving the EU will have to be monitored closely.
Experts believe that this year there will be several main engines for startup development in the tech sector. During 2016, big corporations invested lots of money in better predictions with Artificial Intelligence and Machine Learning.
In 2017 we can expect a lot smaller companies to take part in the AI revolution. Part of this is due to the fact that many universities started classes to educate students about the possibilities of this exciting new tech.
Gartner already identified AI and machine learning as one of the top 10 strategic tech trends, that expands the spectrum of implementations to physical devices, apps and services.
With the development of AI there is a lot of room for growth for startups, that specialize in chatbots. Business will look for bots more often than ever to help reduce its spending on customer service. Chatbots will be hot in the years to come, just because there are great way for corporate optimization.
More than 85 percent of customer interactions will not include a human being by 2020, and chatbots will be the No. 1 consumer application of AI during the next five years.
Another generator of startups is the cybersecurity sector. Insiders say that after every hackaton in the developed world, a new cybersecurity startup pops up to address the problem. This field is full of opportunities for new companies to step in, and we all expect the number of threats online to continue to rise.
According to a report by Frost and Sullivan the implementation of blockchain technology can put an end to cyber attack. Until now many thought that blockchain has only the potential to fuel innovation in FinTech sector.
European startups are really on the rise with the help of many accelerators and events like Webit.Festival Europe. During this year's Founders Games an international board and jury of investors and enterprise leaders are selecting semi finalists from over 1500 applications. Five of them will get to the finals and one will win a seed investment. Last year the award was €200 000, but this year the organizers hope it will reach €500 000.
With over 93% startup failure overall rate, the selected Webit startups for the Founders Games's semi-finals in the past 7 years have less than 30% failure rate. Being among the Webit's Founders Games startup list is a statement of the company's credibility, innovation and potential in front of enterprise and investors as well as a great marketing opportunity.
Webit gives startups access to a community of over 100 000, including some of the most influential people on 5 continents. The festival consists of 12 parallel summits – a fact that gives the unique opportunity for targeted networking with some of the best in the industry.