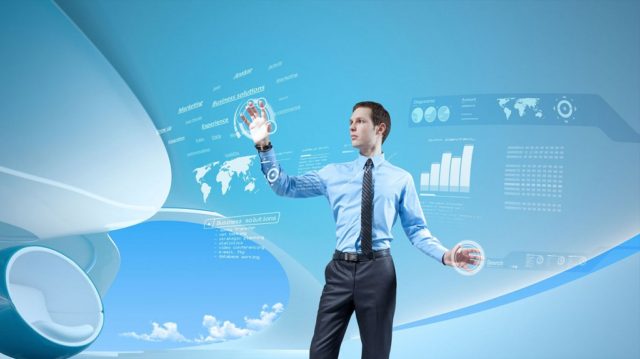 A survey from 2016 shows that 75% of employees have a hard time accessing information in their enterprise systems and applications. Today's workers often don't use the multibillion dollar software that their employers invest in, because instead of making their life easier, sometimes enterprise software does the contrary.
The omnipresent appliance of big data, clouds and complex tasks creates the perfect conditions for the rise of enterprise software with the aim to improve employee productivity. A simplified approach to enterprise applications will directly result in improved business decision-making.
Enterprise software – namely business intelligence (BI), CRM, ERP and marketing automation – has greatly evolved over the last years. This kind of solutions are robust and secure, offer hybrid solutions, cloud storage, social media incorporation, mobile experience and much more you can think about, in order to lead companies in their transformation towards modern, global enterprises.
Here are some trends that are going to modernize enterprise software from 2017 on, so that its usage is as efficient as intended.
Smart Bots can easily learn, organize and provide everything needed, and from now on, they'll be adopted by significant number of companies. Their flexibility, huge appliance and assistance give employees and companies fast, precise and effective communication they need.
Using embedded predictive, AI technologies and marketing automation will become  engagement database for the enterprise with the usage of self-driving cars of the enterprise, voice recognition and predictive analytics.
(Work) information comes in bigger volumes over the days, and finding it easy is the key for eased workflow. Customized micro and mobile apps are with such simple and intuitive design, so that all the information is accessible, mobile and well-organized.
To learn more on the topic of Enterprise software and DevOps, join the Dev Summit within Webit.Festival. On the scene you'll see and hear top level speakers, such as the Founder and CTU of Maria DB Foundation Michael "Monty" Widenius, the Founder and CTO of Hired Allan Grant, and the Developer Evangelist in Amazon Peter Heinrich.