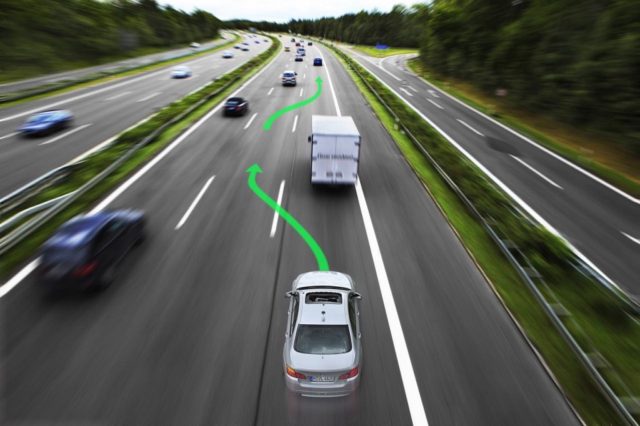 The debate about self-driving cars is already over. They are coming and the important question is who is going to build them first and how they will be regulated.
Nowadays there are more than 20 companies, from traditional giants in the automotive industry to new startups, who are trying to build autonomous car by the beginning of the new decade. And hundreds of others, who work on creative solutions for the new opportunities, that the self-driving cars present.
The dedication of Tesla's CEO Elon Musk to developing autonomous vehicles is not new. But as the company is now testing its self-driving cars on public roads in California the idea is looking more like reality, than just a project.
But before we get to the implementation of this fascinating technology, we must look at changing need of car ownership. According to KPMG's study 59% of industry bosses believe that more than half of all car owners today will no longer want to own a car by 2025.
The automation systems of the future will empower us to make the choice whether to drive on our own, or enjoy our automobile journeys as passengers. And instead of today's car ownership model, we will most probably rely on the idea of mobility as a service by the end of the next decade.
And while most of us imagine that the future of automotive industry is fully committed to the electricity, the senior director of NVIDIA Danny Shapiro does not agree with this statement.
"We have a projection that by 2025, globally 15% of vehicles are going to have an electric component, whether that's a pure electric vehicle, a plug-in hybrid or full hybrid. For western Europe, that percentage would obviously be higher", Shapiro said in an interview for The Guardian.
He thinks that the huge oil infrastructure worldwide and the pro-oil administration in the United States in the next four years will slow down this process, or at least divert it to development of hybrid engines.
Meanwhile Japanese government is subsidising automakers, that create cars with hydrogen fuel cells, but the lack of infrastructure to support this new kind of fuel consumption will delay their implementation.
The common thing between all this technologies is the aim to transform the transportation into a more eco-friendly industry and lower its harmful emissions in line with the commitments in the Paris climate agreement, reached in the end of 2015.
If you want to keep up with the hottest trends in the world of mobility Webit.Festival is the right place for you. During our summits, you can listen to top level speakers such as the Director for International Transportation and Government in Xerox Richard Harris and the Managing Partner at New Mobility World Alexander Renz.