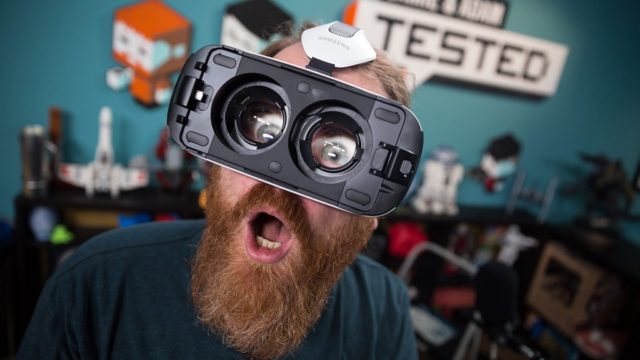 The tech industry, social media, marketing and entertainment in the next few years will all be shaped by the development of virtual and augmented reality and the emergence of artificial intelligence.
This industry will finally rid us of two-dimensional monitors, which for several decades played the role of a window into the virtual reality.
Experts predict that by 2020 the VR hardware market size will reach $5.2 billion, while the VR software market will be around $24.5 billion. In 2016 the worldwide sales of VR head-mounted displays were for just $1.43 million. Polls show that 44% of the people with access to internet are very interested in virtual reality.
The AR market can grow from nearly zero today to $90 billion by 2020. And half of that revenue is going to come from sales of AR hardware devices. By the end of this year worldwide AR headset sales could hit $1.2 billion. This will be perfect for Microsoft, which started selling the developer version of the mixed reality device HoloLens last year.
In 2017 we expect a huge splash by the wireless virtual reality tech. This whole process started with Apple's adoption of new Bluetooth standard in the iPhone 7 and 7S and now we are going to see products in different categories.
The Taiwanese manufacturer of Android and Windows smartphones HTC is already taking pre-orders for a $220 add-on that cuts the cables of the headset Vive and transform it into a wireless device.
Today Facebook CEO Mark Zuckerberg showed to the world a new prototype for VR gloves, that he tested during his tour inside Oculus Research facility.
"We're working on new ways to bring your hands in virtual and augmented reality. Wearing these gloves, you can draw, type on a virtual keyboard, and even shoot webs like Spider-Man. That's what I'm doing here", he wrote on his profile in the social network.
Earlier this week Google revealed its plan to bring virtual reality into the web with the new mobile browser support for WebVR in Chrome. Now the browser allows users to navigate through webpages using their fingers or mouse on desktop PC.
If you want to keep up with the hottest trends in the world of virtual and augmented reality Webit.Festival is the right place for you. During our summits, you can listen to top level speakers such as the Partner in IBM Ventures Christoph Auer-Welsbach, the VP & CTO of VMware for EMEA region Joe Baguley and the General Manager of PlayFab for Europe Mark Val.