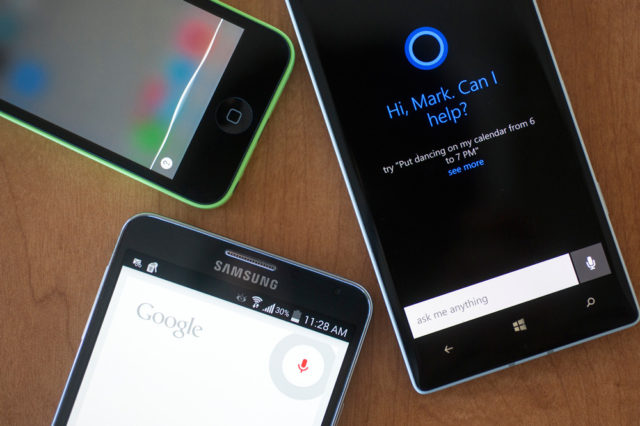 Digital transformation is on the rise worldwide and with it comes the increasing pressure on large public institutions and enterprise to become more efficient in their work. This process is closely connected with the development of artificial intelligence technology and digital assistants and has the power to totally transform the public and customer services sector in the years to come.
The IoT technologies made cross-device integration common, while the lines between reality and digital world are more blurred than ever.
Experts predict that in 2017 millions of users around the world will get used to dealing with bots, and synchronizing their lives and operations to include digital assistants.
Microsoft and Google already added powerful AI services to their cloud platforms and now they allow anyone with coding knowledge to create simple chatbots. This means lower financial costs for customer service and saving time from manual operations.
Earlier this week Bloomberg reported that the Chinese phonemaker Huawei is working on its own voice-activated assistant, just like Apple Siri and Amazon Alexa. Initially it will be exclusive for the customers in China. But later this year the company is planning to release a second version of its digital assistant for the US customers of Huawei Mate 9.
Once a standout feature, competitors to Alexa, Siri, and Google Assistant could soon become a crowded market, with companies such as Adobe, Samsung, and potentially even Nokia all planning a hat of their own to throw in the digital assistant ring.
The Chinese search giant Baidu has unveiled its assistant Xiaoyu Zaijia (Little Fish), who responds to voice commands with a combination of pictures, text and speech. It can answer questions, find local services, play music, make video calls and control smart home devices.
According to the company's chief scientist Andrew Ng AI is the new electricity with its steady growth.
"Every year our AI has been 50% better. Those of us on the inside feel the acceleration now but we have been feeling it for the last decade. Just as 100 years ago the electrification of our society transformed industry after industry, I think AI tech has now reached that stage", he told BBC.
Gartner predicts that AI will become so important to enterprise that by the end of the year the worldwide spending on IT will reach $3.5 trillion.
If you want to keep up with the hottest trends in the world of this growing industry, then Webit.Festival is the right place for you. During our summits, you can listen to top level speakers such as the Partner in IBM Ventures Christoph Auer-Welsbach and the VP & CTO of VMware for EMEA region Joe Baguley.