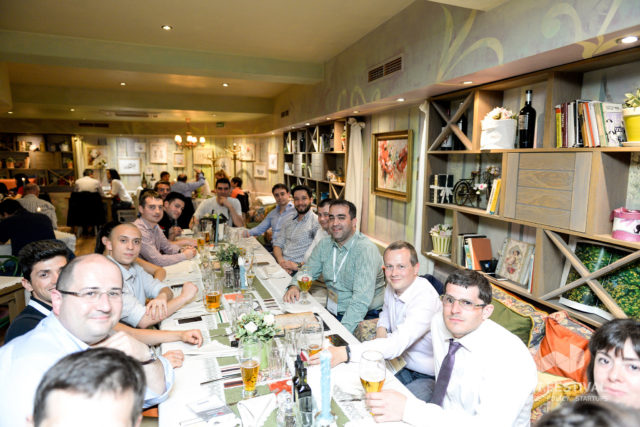 Along with Webit.Festival Europe's official agenda and conferences on topics like Marketing and Innovation, Digital Transformation, BigData, IoE, Mobility, Health and many more, we should also mention the social events of the festival and more specifically – The Sofia Night Urban Summit.
During the nights of 24th-26th of April, the top restaurants, bars and places to have a drink across Sofia's center will host the 33 meetups on topics including The art of Advertising, Mobile Geeks, Music & Tech, Artificial Intelligence, eSports, Neuroscience and Life, Are we alone in Universe? and Hacking the Body. The meetups are networking events for people to gather, share and explore each other's interest in a particular topic. Everyone could join the free discussion, drinks with friends and colleagues. Bring your people to the meetups you like the most, take pictures and share them with #webit, so we can collect your smiles!
But most importantly, you can see all the meetups HERE and apply to be host of one of them. You don't need to prepare speeches, we just need you to be interested in the topic and to be ready to ask questions to keep the discussion interesting. The application takes no more than a few minutes. If you are approved you will receive confirmation from our team through email. All the places, hosting the meetups, will be announced shortly.