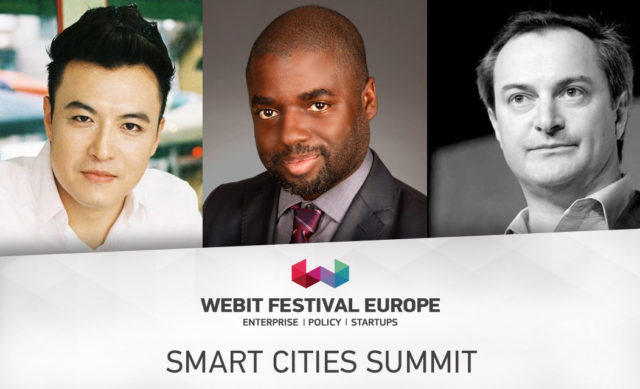 The massive development of digital technology in recent years increased the pressure on the local government officials to invest resources in the integration of multiple information and communication technology and Internet of Things (IoT) solutions in secure fashion to manage their city's assets.
Urbanisation processes and the proliferation of private automobiles create huge problems for the old infrastructure and have unwanted side effects, such as air pollution and heavy traffic. And although we can't deal with them all, today's technologies provide multiple solutions to create a better and more comfortable future for all of us.
By the end of this year, 75% of cities worldwide will fail to take full advantage of Smart City Data and digital assets due to lack of process, project management and change management skills. According to IDC by 2019 30% of urban consumers will use bots or intelligent assistants for multimodal route planning to manage costs, carbon impact and other travel preferences.
At this year's Webit.Festival you can listen to some of the top experts in this innovative field of digital industry. During the Smart Cities Summit they will share their thoughts on Smart Administration, Smart Mobility and Transport, Smart Energy, Sustainability, Cleantech, Cities' Digital Transformation and City innovation through collaboration with the startup world.
The Summit will be chaired by the Mayor of Sofia Mrs. Yordanka Fandakova. It gathers mayors, municipality administrations, EU Commission and European Committee of the Regions members, Cities Council members, Cities' Agency heads, Smart City solution providers and selected innovative startups from around Europe and aims to address all of the crucial factors that are facing urban administrators in today's digital world.
At Smart Cities summit you shall meet mayors from Bulgaria, including from Burgas, Varna, Stara Zagora, Gabrovo, Vidin, Yambol, Lovech, Shumen, as well as from the region, such as the mayor of Tirana, Mostar, Rijeca, etc.
Among the partners of the Summit are Sofia Municipality, Oblak.bg, MasterCard, Cisco, The Bulgarian Chamber of Architects, Basscom, BAIT and major Bulgarian and International media.
The event gives unique opportunity for direct access to mayors, deputy mayors, top level municipality administrators and all interested parties within the city administrations responsible for Smart City Solution implementations.
The CIO of the City of Palo Alto Dr. Jonathan Reichental will tell us what happens when we begin to build intelligence into the fabric of how our cities operate and what opportunities present themselves when we are smart about connecting the right things together.
The Director of Technology Evangelism at Built.io Kurt Collins will share his vision about a future, where AI creates and maintains integrations between SaaS services and hardware is a requirement for smart cities.
The CEO of Amyx+ Scott Amyx will explain how to innovate and execute in IoT and how to turn disruption into innovation.
Innovate UK's Interim Head of Urban Living & Built Environment Mike Pitts will talk about the challenges before urban populations around the world and how cities can satisfy the needs of their citizens.
The Global Managing Director for Smart Cities of Cisco Systems Amr Salem will share his expectations about the growth opportunities driven by improving the quality of life for citizens, and therefore technology functions as a mere enabler to create added value in efficiency.
International Telecommunication Union's Deputy Secretary General Malcolm Johnson will explain his organization's role as the United Nations specialized agency for information and communication technologies.
The Director of Communications and Marketing at Xerox Richard Harris will explain the latest trends in the implementation of intelligent transport systems.
Here you can see a full list of the confirmed speakers at Webit.Festival, while here you can get all the information you need about the tickets for the event.