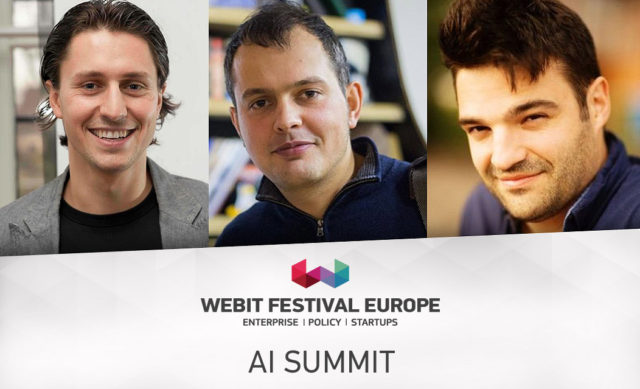 Last year was full of AI technology advancements, but in 2017 experts and big players in this innovative field expect even more.
Probably the biggest success was the historic victory of AlphaGo over one of the best Go players in history Lee Sedol. This was the factual presentation to the world of the positives, that the process called deep reinforcement learning can bring.
"Reinforcement learning takes inspiration from the ways that animals learn how certain behaviors tend to result in a positive or negative outcome. Using this approach, a computer can, say, figure out how to navigate a maze by trial and error and then associate the positive outcome—exiting the maze—with the actions that led up to it. This lets a machine learn without instruction or even explicit examples", explained the senior editor at MIT Technology Review Will Knight.
In 2017, we are likely to see attempts to apply reinforcement learning to problems such as automated driving and industrial robotics. If the outcome is positive, this could completely change transport and manufacturing.
At this year's Webit.Festival Europe you can listen to some of the top experts in the world of artificial intelligence and machine learning. During the AI Summit they will share their expectations about the development of this amazing field of science and technology.
The Partner at IBM Ventures Christoph Auer-Welsbach will speak about Deep Tech and AI and will share the best practices for high-growth startups on going from tested idea to scalable company. He will advise the audience how to apply artificial intelligence techniques in products and business.
ARX's Founder and CEO Mark Val will explain how augmented reality and artificial intelligence are transforming remote collaboration and are creating a profound sense of presence and interaction between remote teams. In his speech he will share how transition is currently happening and the impact of it.
The Director of Strategic and International Development at Wolfram Research Conrad Wolfram will give his recipe for fixing current education through artificial intelligence. He is recognized as a world authority on fixing maths education, including advocating a fundamental shift to focus on computer-based computational thinking rather than hand calculation.
IBM's Vice President for Cloud and Mobile Technology Jonas Jacobi will tell us what we can learn from AI, Cloud Computing and IoE and will help us realize the power of the combination of these new technologies.
The CEO and Founder of Augmented Pixels Vitaliy Goncharuk will talk about the development of augmented reality and the connection between it and the progress in the field of artificial intelligence.
Meanwhile, the Chief Software Architect of Google's Quantum Artificial Intelligence Lab Vasil Denchev will explain the primary mission of artificial intelligence – to build good models of the world around us and automatically make accurate predictions for various task of practical importance.
Here you can see a full list of the confirmed speakers at Webit.Festival, while here you can get all the information you need about the tickets for the event.