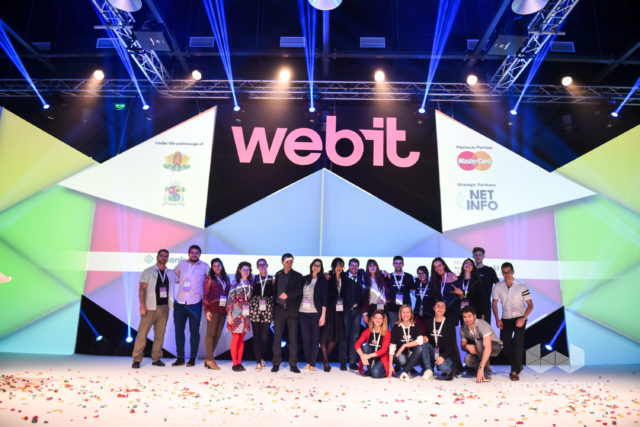 With Webit.Festival Europe just a month away, we are building our dream volunteers team of outgoing, responsible and active people!
We would like to invite you to become a part of our team and experience the unique atmosphere of the leading European digital and technology event on April 25-26 in Sofia Tech Park.
Webit.Festival hosts 5000+ top level selected attendees and more than 300 speakers from over 90 countries. Among them are the people shaping the future of technology and innovation and fostering the digital transformation of the business and the society from enterprise, policy, academia and startups domains.
Becoming a volunteer will give you a chance to meet in person the people who are changing the world with their disruptive products and services. See and hear the game-changers live and tap into their invaluable experience and insight!
This will also give you the exclusive opportunity to get a free Visitor ticket for the event and save more than €200. We will select the top 200 candidates.
Each volunteer will have to help us run the event on site for a half day each of the two days on the event, or for one full day.
You will have the chance to enjoy the rest of the quality time at the festival as a visitor.
The areas you can contribute for are:
– The Webit.Festival tracks organization
– Delegates reception
– VIP guests services
– Exhibitors and startup halls assistants
– Media corner assistants
– Photography assistants
In order to apply, you simply have to fill this form. After we receive your application, you will receive a word from our team with the hope that you will become a part of it.
And don't forget the Night Urban Summit, where you can apply to become a host to one of the over 30 meetups on different topics during the event. They will take place in a respected restaurants and bars in the center of Sofia. To apply to be a host of a meetup, click here.