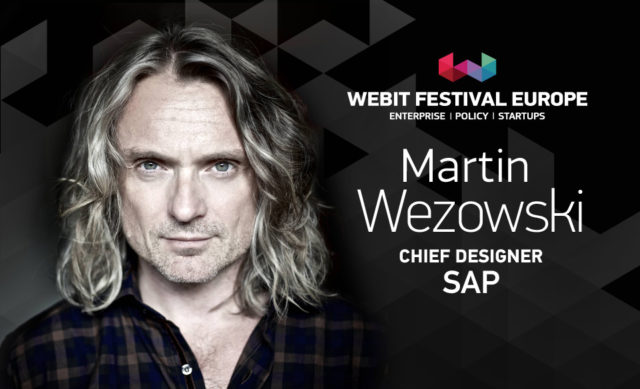 Whether we like it or not, we are going to spend the rest of our lives in the future. This means that it will be a lot better for our common good to start building the one we want to live in.
Right now we are witnessing an age in which the reality is moving ahead of science fiction and even Hollywood can't catch up with the rapid changes in our daily lives.
This year, Webit.Festival will address the transformation processes that are shaping the digital economy of the future in Europe and the world. The event will be held on 25-26 April in Sofia Tech Park under the patronage of the President of Bulgaria Rumen Radev, the Mayor of Sofia Yordanka Fandakova and the European Commission.
The 5000 attendees, coming from more than 90 countries will have the chance to see 300 top speakers, who will share their vision for the future during 12 parallel conferences, covering fields, such as Marketing & Innovation, Digital Economy Leadership, Smart Cities, Mobility, Digital Transformation, FinTech & Blockchain, Big Data & Cloud, Security & Privacy, Health & Wellbeing, IoE and Software Development.
During the Digital Transformation Summit you will get the chance to listen to the Chief Designer of SAP, Martin Wezowski, among many others.
Before he started working for a big corporation, he studied construction engineering and modern media production technologies. He also had a career in music, which he left behind few years ago.
In a recent interview, Wezowski explained that playing in a band and managing it as a business have him a 360-view of a product life cycle, from the initial idea to getting customers to return and eventually to building up a fan base.
"You need to understand every tiny detail and at the same time see the full strategic overview. It was very educational", he said.
At Webit, Martin Wezowski will explain to the audience why what it means to be an innovator and designer is merging.
It is transforming faster than before, from classic styling of the superficial to system design of everything, including social and political systems, deeply rooted in a space of challenges and promises between cutting edge tech and humanism.
In an increasingly exponential and converging digital change, we design a relationship, a behavior, that the product will follow. This change is our most important design brief and the stakes are high, it is just too important to be left only to designers.
Martin Wezowski believe that everything can and should be given a purpose through innovation and design, including the innovation systems themselves.