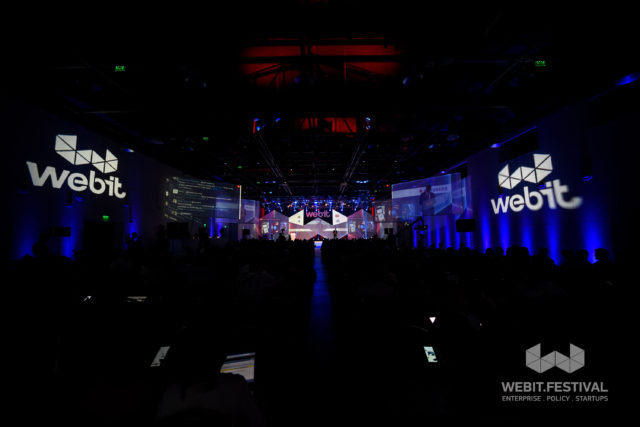 Over the next few years the world will undergo spectacular changes, driven by the rapid development of new technologies. Only prepared people can be successful in this new complex and increasingly digital world.
Creating such people is among the biggest missions of Webit.Festival – the most influential forum for digital economy and technology in Europe. The event begins in less than a month, and the tickets for it are already running out.
This year, Webit.Festival will gather in Sofia Tech Park more than 300 speakers from every corner of the world. Within two days (25th and 26th of April) they will share invaluable experience from the largest enterprises in the digital industry and will explain to more than 5000 attendees from 90+ countries the key factors that will shape our future.
The agenda consists of several parallel conferences and events, workshops, round tables and exhibitions, such as: Marketing & Innovation Summit, Digital Transformation Summit, FinTech & Blockchain Summit, Big Data & Cloud Summit, Security & Privacy Summit, Health & Wellbeing Summit, IoE Summit, Mobility Summit, Smart Cities Summit, Digital Economy Leadership Summit and a series of social events.
Here you may find a full list of the confirmed speakers.
Part of our mission is helping startups with great ideas present themselves to a wider audience and giving them a chance to compete for a seed investment in Webit's Founders Games.
Webit.Festival gathers 100 of the most promising startups from all over the world. During the event they get the opportunity to pitch their ideas in front of an audience of business leaders, policy-makers and investors from more than 90 countries. This year our prize is €200 000.That is why a separate area of the festival will be dedicated to startups from Bulgaria and the world.
"We are creating density of opportunities for Bulgaria and the world. We are drawing in Sofia the most innovative companies in the world, policymakers, investors, entrepreneurs and scientific communities and motivate them to work together for a better life for the people through development of entrepreneurship and innovations", says the Executive Chairman of Webit.Foundation Plamen Russev.
The event is a brilliant way to stimulate your mind and imagination so that today we can be where our competitors will be tomorrow. It acts as a compass and a barometer, giving us an image of the situation worldwide and setting our development direction for the coming years.
Come to Webit.Festival and adapt in the best possible way to the changes of the future. You may book your ticket for the event here.