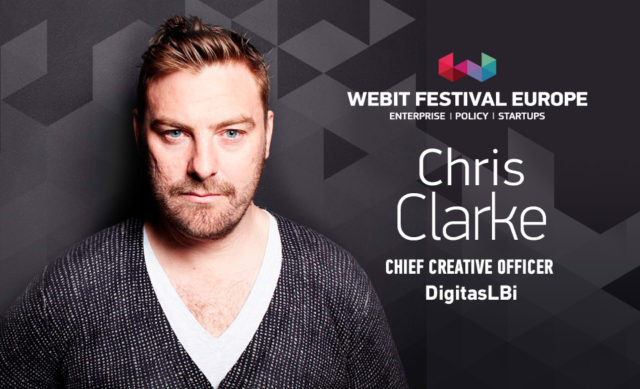 The world as we know it is collapsing and the change is happening so quick that even intelligent people struggle to understand exactly what is going on around them.
In today's public environment the whole concept of enterprise image is transforming. And while for the last several decades advertising was considered morally neutral, now we can see that big brands are more and more involved in politics.
If you don't believe this ascertainment, just take a look at the USA State Department, which is now led by the ex CEO of the biggest oil company in the world (ExxonMobil) Rex Tillerson.
This year, Webit.Festival will address the transformation processes that are shaping the digital enterprises of the future in Europe and the world. The event will be held on 25-26 April in Sofia Tech Park under the patronage of the President of Bulgaria Rumen Radev, the Mayor of Sofia Yordanka Fandakova and the European Commission.
During the Marketing & Innovation Summit you will get the chance to listen to the Chief Creative Officer of DigitasLBi Chris Clarke. He oversees the agency's creative output internationally, has overall responsibility for DigitasLBi's point of view on the world, and is the father of the famous unicorn emblem.
Known for his provocative views, Chris is a regular commentator in titles like The Guardian, Marketing and Campaign, and was among the first in this industry to highlight the darker side of digital disruption.
He is a passionate proponent of the idea of enlightened self-interest, and believes that businesses can build their brands by creating work which has a social purpose at its heart – a view which is reflected in DigitasLBi's initiatives for clients like Durex and AstraZeneca.
On Webit's stage, Chris will speak about the death of empathy and will explain why global brand consistency doesn't matter anymore.
He will talk about the emergence of filter bubbles and show how this has impacted politics, culture society and by extension, brands.
Whether we like it or not, this phenomenon means we no longer understand the world outside our own network, so brands must increasingly play a game of channel authenticity over brand consistency.
Here you can see a full list of the confirmed speakers at Webit.Festival, while here you can get all the information you need about the tickets for the event.