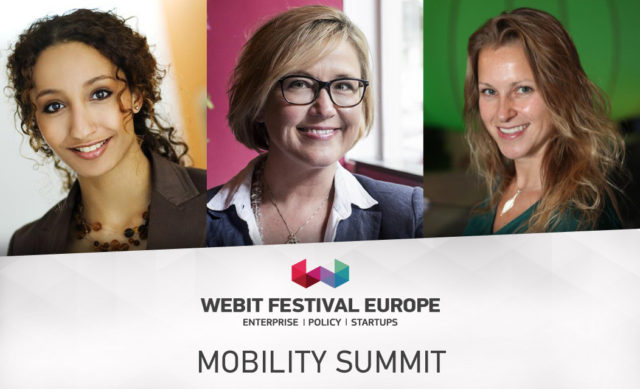 The automotive industry is changing rapidly under the pressure of challenges on multiple fronts. The shift towards electric transport is making the engineering accomplishments of the past obsolete, while building electric cars requires less workers.
In this new business environment, automakers, freight forwarders, transport companies and national and local governments must find the most effective ways to build the mobility of the future.
This year, Webit.Festival will gather in Sofia Tech Park more than 300 speakers from every corner of the world. Within two days (25th and 26th of April) they will share invaluable experience from the largest enterprises in the digital industry and will explain to more than 5000 attendees from 90+ countries the key factors that will shape our future.
During the Mobility Summit you will get the chance to listen to learn about the crucial factors, that are shaping the future of our transport systems.
At the beginning of the conference you will get the chance to see the "New Mobility, New Paradigms" fireside chat between the Managing Partner at New Mobility Consulting Alexander Renz and the Senior Manager of innogy Innovation Hub at innogy SE Carsten Stoecker.
Right after that, the Founder and CEO of StartBurst Francois Chopard will share his expectations about the development of space industry in the next decade. StarBurst Accelerator provides seed funding from the business angels and venture capitals firms dedicated to aerospace defense and security as well as access to the largest aerospace group stakeholders to get your first 1 million dollars contract.
Then the audience will get the chance to see the fireside chat between the Digital Director for EMEA region at Oracle Luisella Giani and the Co-founder and CEO of Blacklane Jens Wohltorf.
At the end of the Summit, ladies will take over the stage for a panel discussion about mobility innovation and business models. The talk will be between the Investment Principal of BMW i Ventures Sohaila Ouffata, the Managing Director of Smart Transportation and Energy at Startupbootcamp Tanja Kufner and the Director for Urban Development at Siemens Julie Alexander.
Here you can see a full list of the confirmed speakers at Webit.Festival, while here you can get all the information you need about the tickets for the event.