Our near future presents before us amazing opportunities, driven by advancements in technologies for virtual and augmented reality, artificial intelligence and automation, scanning people's minds and many more. But those incredible things are not going to become reality without an ever increasing number of computers, further development of cloud technologies and operation systems that are going to drive all these processes.
During this year's Webit.Festival Europe our guests heard about some of the technologies that are going to change our everyday lives. But they also had the chance to listen to the Vice-President and CTO of VMware for EMEA region Joe Baguley explaining how the invisible intelligent infrastructure his company and its competitors are providing will enable us to build the future we want.
VMware is a member of the Dell Technology family of businesses. It is a global leader in cloud infrastructure and digital workspace technology. The company helps accelerating the digital transformation of its clients by enabling unprecedented freedom and flexibility in how they build and evolve IT environments.
While their work may remain unseen by the end customer the organizations working in this field are crucial for improving business agility by modernizing data centers and integrating public clouds, driving innovation with modern apps and safeguarding customer trust by transforming security.
During his keynote speech at Webit.Festival Joe Baguley said that many clients come to VMware talking about their digital transformation strategy and the things they want to do with their data centers and infrastructure.
"My simple answer to them is that no digital transformation has ever started in the data center. No digital transformation ever started with a computer scientist. Digital transformation starts with the user and if there is one thing that enterprises need to learn and understand in the modern age is that they have never ever thought about their users, they have only ever thought about the business", he added.
The expert thinks that the key to successful digital transformation is understanding and focusing on who you actually sell to and why is he buying your product. In the world of B2B relationships the main goal behind buying an enterprise product is to solve your customers problems, so if you are a company like VMware you better think about the best ways to help your customers sell more to their customers.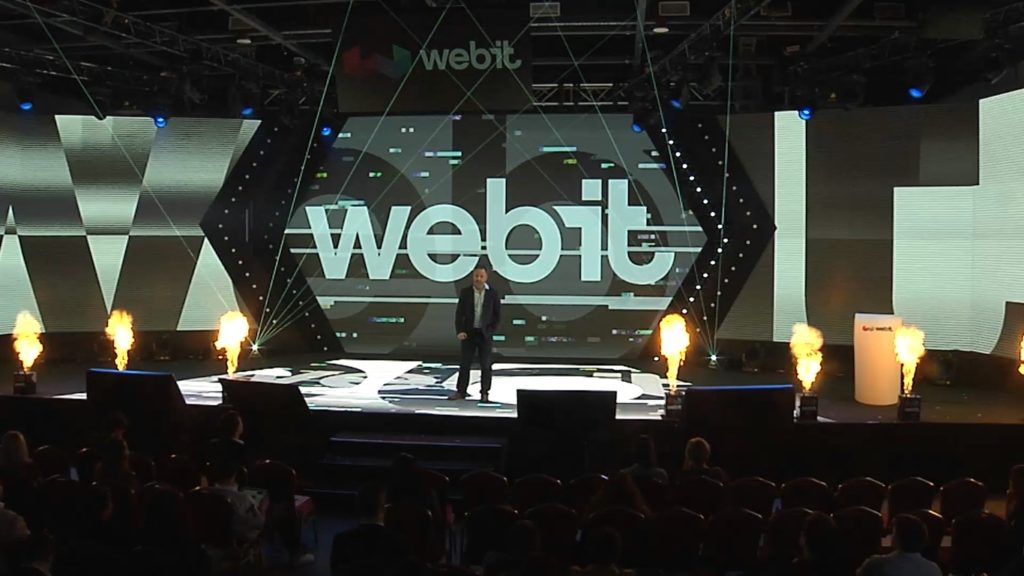 The digital transformation we see today is driven by 3 main factors – business agility and innovation, exceptional mobile experiences and protection of brand and customer trust. The priorities are to modernize data centers, integrate public clouds, empower digital workspaces and transform security.
Almost all projects that we can see in IT organizations today fell into one of these priorities. And all these priorities are going through a cycle. You analyze that there is a problem. Then you decide that the way to solve it is an app. Over time that app generates data about its users and their habits. You hopefully analyze that data to take advantage of it and update the application. That generates more data and the cycle goes again, while you are getting better and better app.
Usually this process takes about 12 to 18 months for most of the companies. But if they want to be like the leaders in the digital economy Google, Amazon, etc., they need to do this multiple times a day.
"Most leading edge companies push different code to their production systems multiple times a day, minute or hour and not once in every 3 to 5 years. The reason you are behind is that you are not going around this loop quick enough. You do it faster, you win. Whether that is with your startup or your massive enterprise organization", Baguley said.
According to him, there are three things that stops companies from going around this loop – people, processes and technology. The aim of VMware is to help them with the last two of the factors with the development of invisible intelligent infrastructure that spreads data, entire applications and storage across multiple machines and multiple physical locations.
The expert is sure that the rise of AI will bring a real revolution in the world of data management. The reason is that one of the large customers of his company operates over 350 000 virtual machines in a single cloud. If each one of them is creating 10 events per second that is 3.5 million events that need to be processed in that cloud.
No human being in the world can understand and respond to 3.5 million machines to give you the idea of the health of that application and that infrastructure. The only way to make the machines this big to support the amazing stuff we hear about all day is to make the computer think about itself.
"Look around and think how can you help your organization and customers to get around this cycle quicker. Think about what is in the way between you and doing this and what can you do to get stuff out of the way. We are making sure technology is not in the way. We are making sure technology is so intelligent that is invisible intelligent infrastructure. It's just there, it works, it thinks about itself", Baguley said.
You may watch his full lecture here:
If you want to keep up with the latest trend in the world of digital economy and technology, then Webit.Festival is the right place for you. Visit our website and book 2 of our Super Earlybird tickets for Webit.Festival Europe 2018 for just €100.
Feel the Webit vibe with some of the best photos from this year's event!