We all know at least one nerdy guy, who never leaves his parents place and is always playing video games with his friends online. Well guess what? He now has the chance to build his own Cinderella story and become a real rockstar without the need to give up on his hobby. In fact, he can even make a professional career out of it and compete for millions dollar prize at tournaments all over the world.
This is not a story taken from a Hollywood movie that is trying to make the nerds worldwide feel better about themselves. It is the reality of Esports – a trend that is driving the entertainment trends for hundreds of millions millennials around the globe.
At this year's Webit.Festival Europe our guests had the chance to hear the CEO of MTGx Digital Ventures Arnd Benninghoff explaining the world of competitive Gaming and the amazing opportunities it creates for the entertainment market.
During his presentation he shared his views about the future of this new industry and compared it to the performance of other traditional sports during the last several years.
As an example of the impact of Esports today he showed the audience a YouTube video of the gamer "jackspeticeye" playing Rocketball – a game that is soon going to become a part of the official tournaments. He is playing games, commenting on this and gathering millions of views. The player now has over 15 million subscribers, while the video itself is viewed more than 4.2 million times.
And this is not at all a single case. In fact digital influencers all around the world gather millions of followers with new video format. Now they don't need production companies, because they are able to produce videos from their living rooms.
Recent polls show that millennial stars come from the digital universe. In fact if you look at the top 10 influencers for the Generation Y you will find only two people from showbusiness. All the others are online stars, like the biggest youtuber PewDiePie, who now has over 55 million subscribers.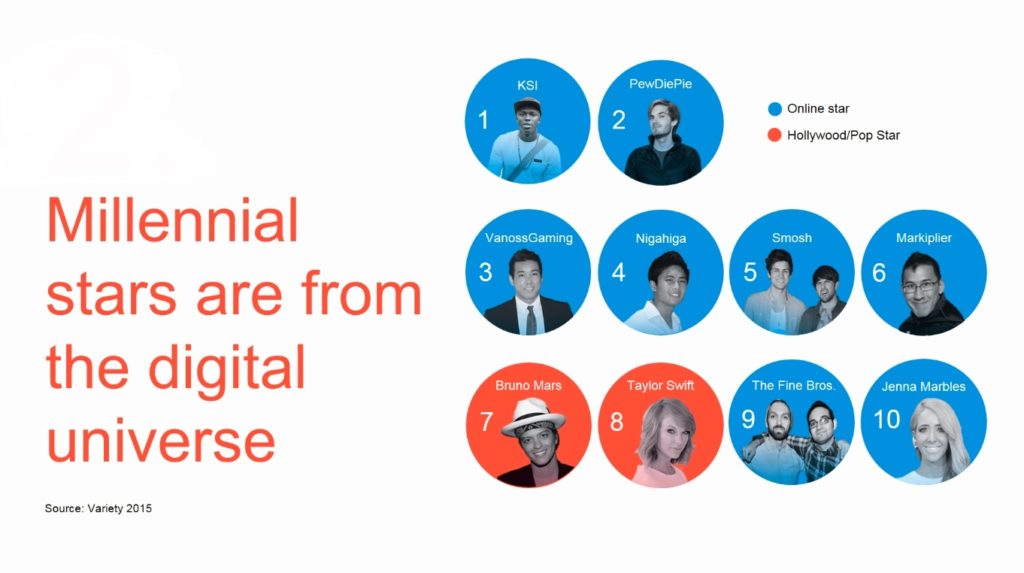 "More than 40% of the millennials in the US between 18 and 24 years of age are leaving the traditional TV and they are not coming back. What defines their life and their pop culture is games. Games are relevant storytelling. They spend an average of 107 minutes per day playing video games compared to 139 minutes watching live TV", Benninghoff said.
The new sport for this generation is called Esports. This is competitive Gaming that is able to fill big stadiums and now gives gamers the opportunity to play for millions prize money. The statistics of the streaming platforms can easily show us that it is getting even bigger than the traditional sports.
Online Gaming means that you start your journey by downloading a game. You start playing the game, then you become a hero and spend hours playing the game. And guess what you do? You want to share your videos on Twitch. You are going to broadcast yourself. Then if you are really good, you will start playing in a team and become a pro gamer, which will be a new career for millions of youngsters.
For the broadcasters Gaming is so interesting because it is often free to play. This means that you can just download the game you like and begin a story that can took hundreds of hours of playing time to complete. And now more than 30% of the daily mobile usage is Gaming. The average millennial is spending at least 1 hour per day into this.
Benninghoff predicted that soon Esports are going to be added in the Olympic sports calendar. It only depends on the age of the International Olympic Committee members and when will they accept that this is already bigger than most of the other sports.
According to ESPN analysts for the first time in generations we are witnessing the birth of a new sport. Gaming is what every traditional sports league is desperate to become – young, global, digital and increasingly diverse.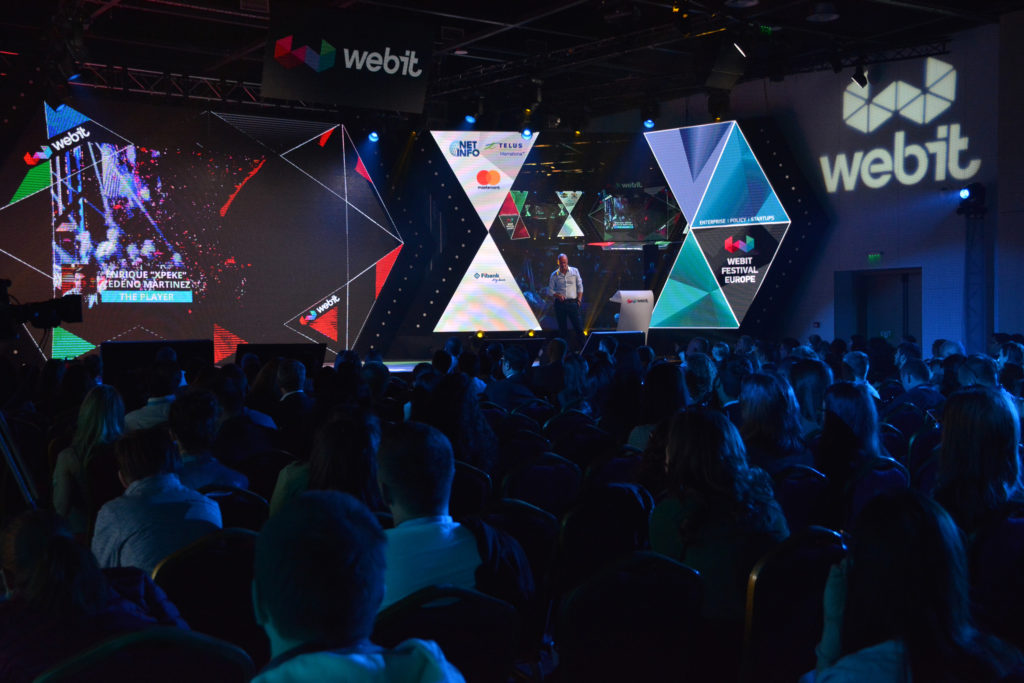 There are now more than 2.2 billion gamers, while if you look at traditional sport there are about 2 billion sport fans. We have more than 20 relevant Esports games and over 200 professional Esports teams. These players do nothing but playing games. They live with their teammates in gaming houses, travel the world and competing for millions of prize money. And there are more than 324 million fans watching them on online platforms and already on TV.
Esports opens doors to millennials that are usually hard to reach via traditional media. They have credit cards next to them and you can easily convert them into buyers. That is the reason why the big brands now enter Esports. Corporations like Coca-Cola, Red Bull, Intel, Mastercard and Geico are investing in their own teams. Even traditional football clubs like Wolfsburg, PSG and Schalke 04 are planning Esports teams.
"Over the last few years the distribution platforms are driving the growth and even Facebook is entering live streaming for Esports. The TV stations are also experimenting with Esports content to bring back the millennials. And the next level will be VR where you can join the game, stand in the middle of the things happening and follow the action", the expert said.
Compared to the $100 billion games market Esports is still a niche market. But by 2020 it is expected to grow by 40% compared to the data for 2015. Asia is now waking up and China is going to be one of the biggest markets over the next year.
This year the biggest Esports event happened in the Polish city Katowice and gathered more than 160 000 attendees and over 50 million viewers online. And if you still are not a believer of the Esports Cinderella story, just watch the trailer of the tournament and feel its atmosphere.
You may watch Arnd Benninghoff's full lecture here:
If you want to keep up with the latest trend in the world of digital economy and technology, then Webit.Festival is the right place for you. Visit our website and book 2 of our Super Earlybird tickets for Webit.Festival Europe 2018 for just €100.
Feel the Webit vibe with some of the best photos from this year's event!