One of the questions we ask and answer everyday is "How are you?". For as simple question as that one, it is very difficult to respond objectively mainly due to the small amount of information we have about our physiological condition. And if we think this is the doctor's job, we better think again because it is estimated that 99.8% of our lives are spent outside our physician's office or the hospital. Therefore, we are the only ones capable of answering that question and the medical devices of today are here to help us do it as accurately as possible.
At the 2017 edition of Webit.Festival Europe the Founder & CEO of Biovotion Dr. Andreas Caduff revealed the power of the new generation of integrated hybrid medical devices. If the goal is patients to use medical technology on their own, then it is the responsibility of the companies developing this technology to make it accessible to people and easy to use.
It is important to understand that digital health consists of more elements than just the software and the hardware. It is not enough to create the product only, simply because in order to integrate that product, a platform is necessary. Even though some stakeholders believe developing an app with the device will lead to success, in reality, there are more additional layers to be considered among which regulation is of great importance.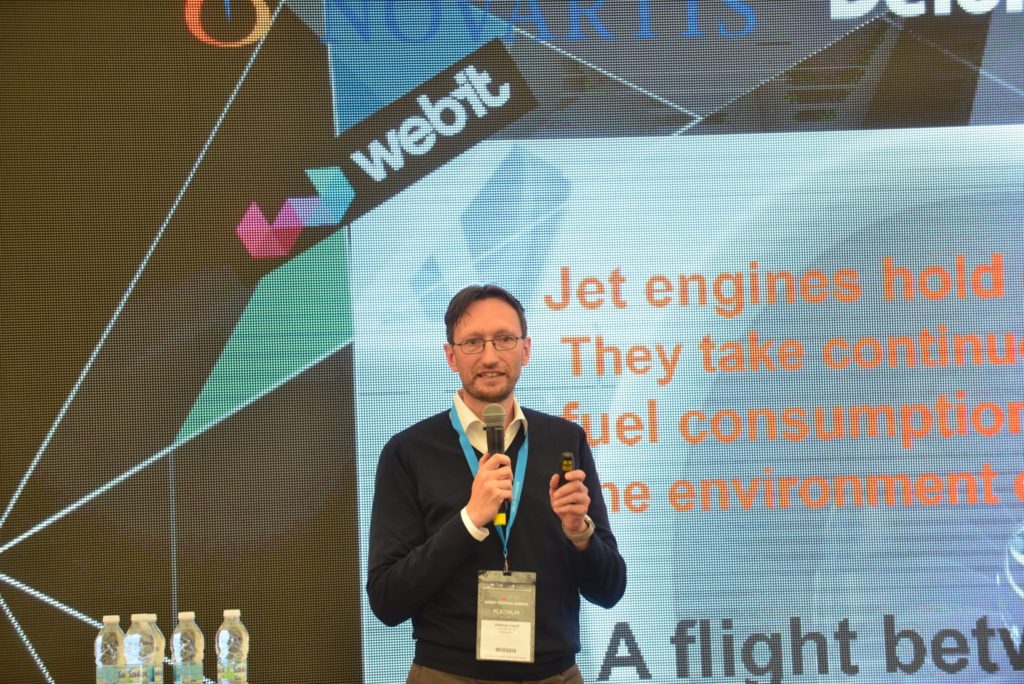 Today's real game changer – GDPR is a regulation which protects the privacy of people's data within the European Union. Patients have more control over their personal data and the right to ask their data to be deleted or exported so they can bring it to another vendor. Of course, the main focus is on privacy and the prevention of data leaks in case of which serious penalties exist.
Biovotion created Everion – a device which measures many parameters among which heart rate, number of steps, pulse wave analysis and many more. A well-known fact is that the longer we walk, the longer we will live. What makes Everion special is that it is a device that can be worn not only during our workout, but also prior and after it, pretty much 24 hours in a day.
After Biovotion developed the device which gathers and stores a lot of data, they launched an app. The company didn't stop there – in fact, the next step towards secure data storage and the ability to export functionalities was the cloud. Finally, in order to create a functioning ecosystem out of this medical device, Biovotion needed a communication platform. The truth is, only when all necessary elements are present, it is possible to develop a sustainable business that creates value.
Medical wearables gather a lot of data – the health and fitness data together with the true medical data can be combined to get the most accurate results of what is happening inside our bodies.
"The biggest value that we derived today is data gathered individually.", Caduff said.
Everion's interface enables consumers to understand very quickly what is happening and what the gathered data actually means. The device allows consumers to monitor their physiological condition continuously which means they get the full picture of how their body functions. Making this information accessible to people encourages them to take care of themselves and manage their health situation.
The new era of physiological monitoring introduces hand attachments capable of monitoring the heart rate variability. These medical devices tolerate motion and are very easy to use. The goal is to benefit people by making accurate measures and communicate them with a user-friendly interface.
You can watch his full lecture here:
If you want to keep up with the latest trends in the world of digital economy and technology, then Webit.Festival is the right place for you. Visit our website and book 2 in 1 of our Super Earlybird tickets for Webit.Festival Europe 2018.
Feel the Webit vibe with some of the best photos from this year's event!