Internet freedom differs from country to country which together with the constantly changing online landscape makes it quite hard to say whether Internet freedom is an existing phenomenon at the moment. People are social beings, we talk to each other, exchange information and emotion and this is what makes us human. The fast and easy access to information and the social interaction online has opened a door for Internet in our lives.
At Webit.Festival Europe the Chief Digital Officer of AnchorFree Inc. Baglan Rhymes talked about the importance of Internet freedom. AnchorFree focuses on this topic because it aims to provide secure and anonymous access to information on the Internet to every single person on the planet. In reality, we take the online information and bring it into our physical world. This has an impact on who we are, our preferences, philosophies and the society we live in.
In the world of today, the Internet is becoming less free. Many governments use it to take down content they don't approve of or to launch cyber attacks against their critics or other governments. Censorship has taken control over free speech. It is important to understand the difference between the methods of suppression and those of censorship. Suppression of free speech doesn't have to take sophisticated forms of technology. Most often it has a political or a legal aspect and it requires vigilance which governments and the police have.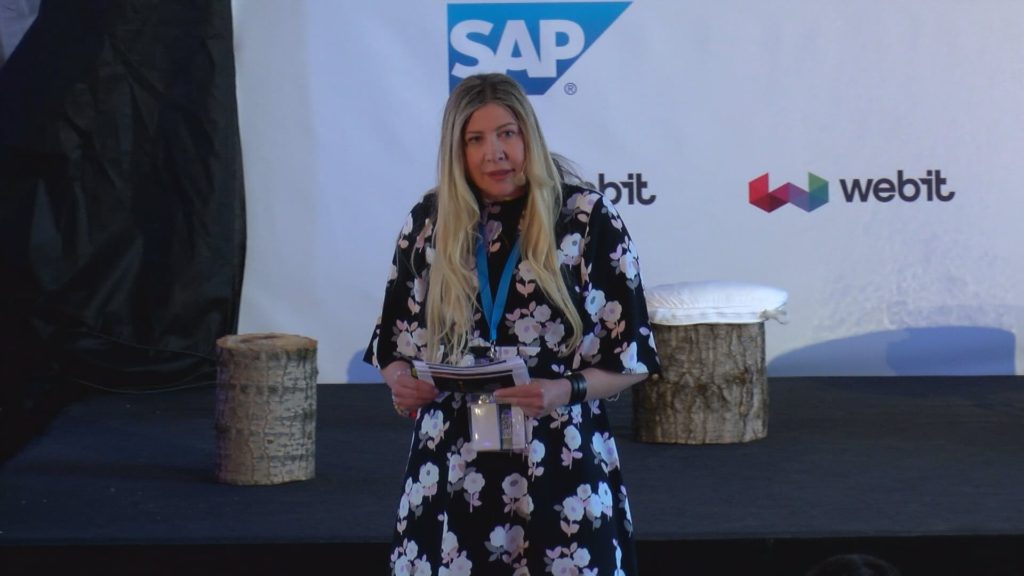 Censorship, on the other hand, takes a lot of technological forms. Such a complex and constantly evolving system as the Internet can be adapted for propaganda and manipulation. Social media in many countries is a very politicized and polarized tool which if used correctly can send a convincing but also a leading message. The media diversity shrinks and this results in many people turning into alternative sources of information. According to Baglan Rhymes:
"Social media has been spectacular in busting censorship and creating a challenge in the social sphere."
In the United States this role of social media has an impact on economy and trade. The country is most successful when the packaging and the messaging of the goods sold overseas, not the government propaganda or the military force, export the values of freedom and creativity. In reality, some of America's best products exported abroad are in the form of downloading an application, accessing a website, streaming a movie or listening to music.
People don't have access to the culture and the values of America if their freedom on the Internet is restricted. Important companies as Apple, Alphabet, Microsoft, Amazon and Facebook export many of their products via the Internet and this is the only way they can reach consumers. Therefore, Internet freedom should be a priority for the US policy.
Research shows that now there are 2.5 billion smartphones and 5 billion feature phones. It is expected that in a couple of years these feature phones will come online. The digital weapons in our hands in the face of social media, blogs and Wiki will make the way people access information and consume it a matter of life and death. The Internet is powerful enough to influence a change in any government regardless of it being democratic or not. It is our responsibility to respect that power and not to take the Internet freedom for granted. As Baglan Rhymes said:
"Make no mistake – if we lose the fight in Internet freedom we have lost the battle in maintaining our humanity and promoting democracy in the world."
You can watch her full lecture here:
If you want to keep up with the latest trends in the world of digital economy and technology, then Webit.Festival is the right place for you. Visit our website and book 2 in 1 of our Super Earlybird tickets for Webit.Festival Europe 2018.
Feel the Webit vibe with some of the best photos from this year's event!