"No matter if your business is in retail, bio, health or digital, if you want to stay relevant, focus on AI shouldn't be between the lines and done sluggishly but a top priority." – Hristo Hristov, CEO of Netinfo
Hristo Hristov, CEO of Netinfo and IAB Bulgaria Chairman was one of the speakers at the Innovation Summit at Webit.Festival 2017. The company Netinfo is playing a major role in shaping the digital advertising landscape in the country and as such it has been a prominent spectator and actor in the digital trends and shifts locally and worldwide.
Making the statement that mobile first is in the past and not a part of the future, Hristov made a point  by initially giving a little test to the audience at Webit's stage. He asked for a raised hand from everybody who has done a marketing campaign or developed products for mobile. Result was basically 80% of the audience of around 1500 in the hall.
Artificial Intelligence on the hunt
Mobile now is the standard, the future is in artificial intelligence, calls Hristov from the stage. Most companies now think mobile only, and if they want to stay competitive, grow and acquire new customers on a new level, they need to start thinking AI first if haven't yet. Having a great mobile app, having a great landing page, doing an incredible marketing campaign are all essentials for a successful business but becoming quite not enough. Not to mention digitalization, communications and tendencies but every tech-related thing is changing and evolving with a hard to grasp tempo.
Beforehand, we were the "hunters" who used to find a niche and go after it, hire the best talents who will build the best products and marketing campaigns. whereas now, we are the ones being hunted. By AI.
Going a little back in time, Hristov recounted the story of a startup company – DeepMind technologies which got acquired by Google in 2014. They develop learning algorithms that use data or raw experience to better themselves and have created an engine which plays a certain game thousands of times better that any human being. In the beginning, the playing engine was losing every single round time after time. Things changed when the AI engine played the game for a hundred time, started getting better and better after each loss and reached a point of playing the best case optimal scenario for winning the game.
Some would say that AI has a long way ahead of it until it reaches and affects each business but the development of AI is similar to the one of the game engine.
We see the progress of AI as a linear development but in reality, at some point AI will start growing exponentially, getting better after each downturn until reaching its full potential.
AI systems are determining what results we get from our search, the order of their ranking and appearance, at which moment we will get a specific advertisement. It improves facial recognition and securing systems and privacy. AI systems are developed that spot Alzheimer's brain changes years before symptoms emerge, writing music and novels.  And it's not stopping just yet.
Stay on the tide: AI against trolls
Fake news and internet trolls are not an unfamiliar problem of today's digital space. Writers and news providers have bumped with the negative side of people from all parts of the world having the comfort of a "behind the screen" freedom. In a responсе to that, a tool has been developed which can rank the toxicness of the comments in blogs, news sites and pages on the vast space of Internet. API.com is an open source platform that can be added to content sites, landing pages, forums and whatever type of sites which ranks actual online conversations and determines the percentage of toxicity in them. Afterwards, the process of extracting users marked as top toxic is smoothed and done harmlessly with a minimum damage.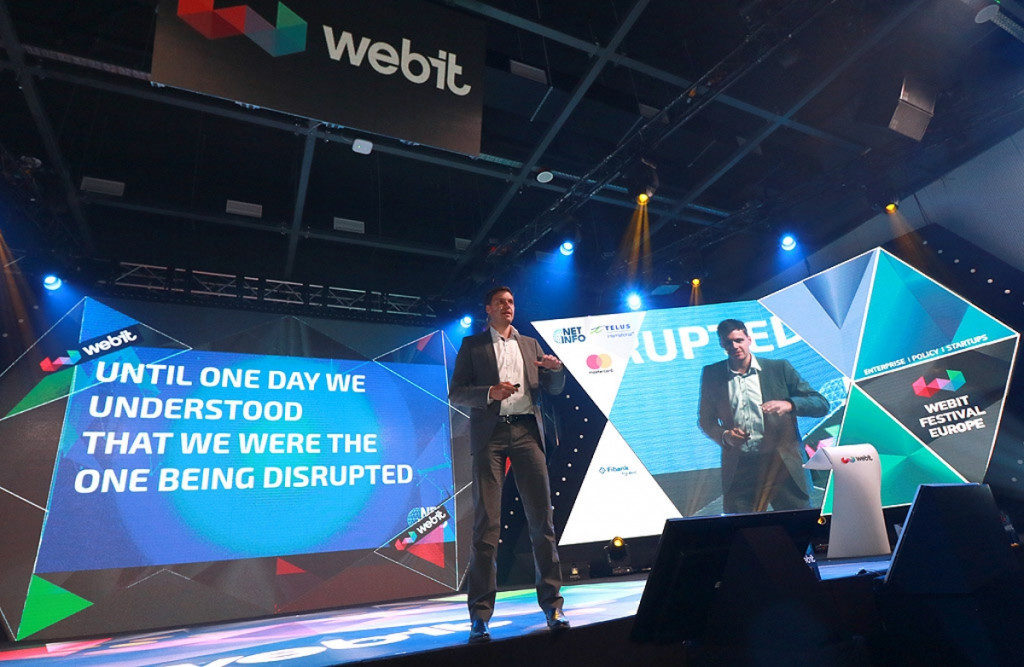 No matter if you're business is in retail, bio, health or digital, if you want to stay relevant, focus on AI shouldn't be between the lines and done sluggishly but a top priority. The best developers, data scientists, engineers and logical thinkers are literally being hunted by the biggest players so that they can respond to the fast-changing environment. Not only that, but the level of advancement in this field has piled up a lot of open source tools and frameworks that can be freely used. Interesting enough, the biggest companies with the highest advancement in AI are the ones who are open sourcing these kinds of projects.
AI investments have set its all-time highest point. Elon Musk has already launched Neuralink, a company that develops implantable brain-computer interfaces in order to connect brains with computers, the CEOs of eBay, Amazon, Google all say that not having an AI strategy will get companies out of business in ten years. The consumer journey and experience right now is not the greatest and AI is a way to make it better. Despite all the unknowns the artificial intelligence technology comprises, the benefits and chances ahead of it are immense and yet to be explored. More companies are gradually realizing this and working hard in adapting their strategy.
You can watch the full keynote of Hristo Hristov here:
If you want to keep up with the latest trends in the world of digital economy and technology, then Webit.Festival is the place for you. Visit our website and book 2 in 1 of our Super Earlybird tickets for Webit.Festival Europe 2018. Have a peek at Webit.Festival 2017 in Sofia with some of our photos from the event.