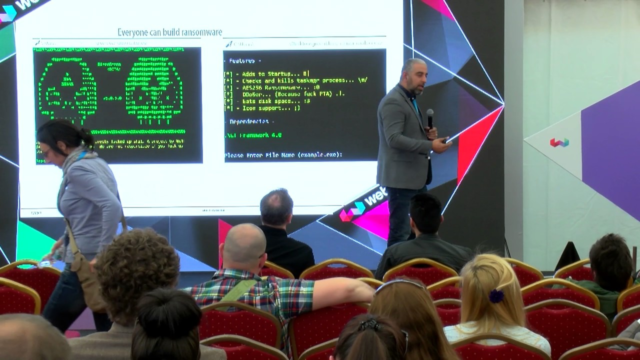 Raj Samani is the Chief Scientist of McAfee. He is an active member of the Information Security industry, through involvement with numerous initiatives to improve the awareness and application of security in business and society. He was inducted into the Infosecurity Europe Hall of Fame in 2012.
At Webit.Festival Europe'17 he was talking about cyber criminals, who are having a pretty good life, living like celebrities, but their money is not from hard work, this is stolen money! He wants us to know what are we up against – a brutal individuals, who have more money than we do and they are investing and growing every minute. Some of the targets of cyber criminals are hospitals – for example, in the UK they attacked a hospital via email and the result was that every emergency patient was no longer treated! These crimes don't affect random individuals, they affect the whole world. The most disturbing thing is that ransomware could be done by
11-year-old children. It is simple like that! Nowadays children have online access to guns, drugs and could run campaigns, which is very worrisome on so many levels.
Today with ransomware you have 3 ways – neutral data, paid criminals and now you can have your data back. Raj said that until July they have provided 10,000 successful decryptions free of charge – that's 4 million US dollars, who haven't gone to the criminals and people got their data back.
You can watch his presentation 
Webit.Festival Europe 2018  will gather again top speakers, policy makers and enterprise leaders
Visit our website and book our Super Earlybird tickets.
Feel the Webit vibe with some of the best photos from this year's event!