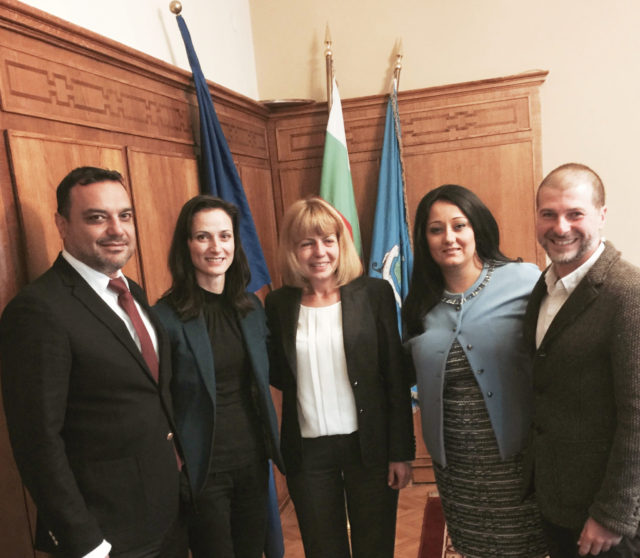 (left to right – Minister Transport, IT and Communications I. Moskovski, European Commissioner Digital Agenda and Society, M. Gabriel, Mayor of Sofia,. J. Fandakova, Minister of the Presidency of the Counsil of the European Union Mrs. L. Pavlova and the Executive Chairman of Webit.Foundation P. Russev)

Dear friends,
I want to share with you how grateful I am that the result of the efforts of so many partners – policy makers, enterprise leaders, founders, scientists, investors and friends of Webit to continue the dialogue on re:Inventing Europe's Future in such a positive and impressive manner!

I will keep this major update as brief as possible and in case of interest to get involved – would be happy to provide you more info.
A few days ago the European Commissioner Digital Agenda and Society Ms. Mariya Gabriel has officially announced the "EU Digital and Innovation Week". It will take place on 25-29 June 2018 in Sofia, hosting:
1500 top EU policy makers – Heads of State, EU Commission , EU Parliament, Ministers

5000 business leaders ranging from Fortune 500 top executives to most promising European startup founders 

Webit.Foundation is proud to be part of EU Digital and Innovations Week and of these common efforts on establishing a clear focus on Europe's digital future and the role of CEE as one of the engines empowering it!

It is a great time for Europe to take advantage of the still untapped potential of CEE for the sake of all Europeans and for the sake of our children, whom we have borrowed our present from!

We have a lot of work to do together and now is about time to do it – latest 25-29 June 2018!

I would be delighted to see you at the 10th anniversary of Webit.Festival Europe 2018  and to welcome you as one of the impact people who will join us from all around the world.

Here is how you may get involved:

– Call for speakers – apply and join the world first class speakers of Webit.Festival Europe 2018 – one of the most impactful individuals in Europe and the World

– Startup? Apply and get selected among Europe's top 200 startups. Webit.Foundation shall provide you EVERYTHING for FREE – free expo table, a pitch opportunity on stage and opportunity to get 200 000 EUR cheque! For the past 10 year Webit is committed on supporting the innovation and startup ecosystems in Europe and worldwide and unlike others we DO NOT charge money the people who build the future, but support and provide grants to them! See more online.

– Exhibit and/or become a Sponsor of this unique opportunity in 2018 to connect with all parties involved in shaping the future of Europe – large enterprises, governments, municipalities and the entrepreneurial world.

Attend and be among the limited number of 7000 people to discuss how to re:Invent Europe's Future while exploring unparalleled business and social networking.

Looking forward to meeting you soon – latest in Sofia – The Digital Capital for Webit.Festival Europe and the "EU Digital and Innovations Week"!

Warmest regards,

Plamen