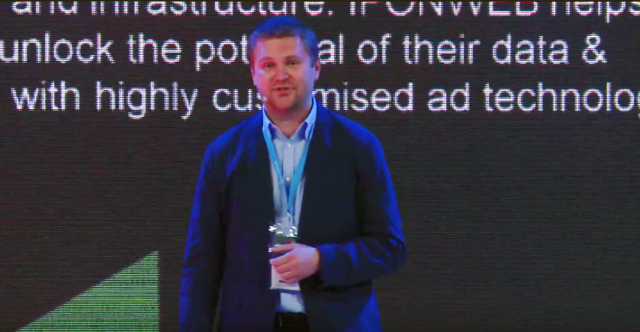 Bid enrichment is not in the future, it is happening now
The topic of bid enrichment has been a passion for the General manager Emerging technologies of Iponweb, Andrey Khemmelis for a long time. Before 1000 people Andrey presented Iponweb's innovation in the area of data activation.
Along with targeting the different features in a commercial production, historically, there has been a lot of waste. Which means your campaigns are seen by many people outside the target group, which may not be a terrible thing. But more and more marketers nowadays are trying to minimize this waste.
There have been two major milestones in digital advertising:
When advertisers got the ability to target their audience for the first time using sponsored campaigns
When real time programmatic trading came around, which on one hand gave unlimited opportunities to marketers to target their ads better, but on the other hand it dramatically increased complexity of media operations
These led to new challenges in digital trading – fraud.  When buying media through one of the platforms available, the marketer surely wants to know they are buying data, that the data is recent as well as certain level of security.
The new trend in programmatic is bid enrichment – meaning that the digital data is no longer offered separately to buyers, but is always bundled with media as a package data product. This whole operation makes the process smoother and more trustworthy – you know the audience directly from the source.
Bid enrichment is sufficient to publishers, media owners, because it allows them to facilitate audience extension capabilities, removing the complexity around running and trafficking. It's basically a win – win situation – buyers know their audience better; sellers have a greater yield for every impression; consumers get more relevant ad experience; the data owner creates new revenue streams.
Andrey Khemmelis finished his talk showing up a case study. Should you be interested in learning what it is, please, watch the video:

Digital advertising is a core topic for Webit since its first edition 10 years ago. Stay tuned for more info and don't forget to check the tickets for the 10th Anniversary on 26th – 27th June 2018.