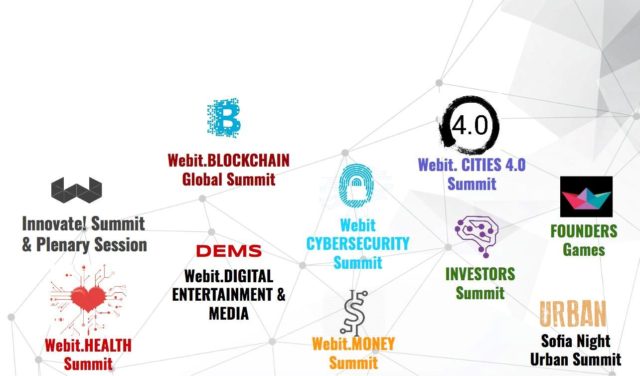 With only one month till the 10th edition of Webit.Festival Europe 2018 (25-27 June '18) we are excited to share that we have added a new special lounge for your successful business networking at the Festival!
As you know, we had to move to a new venue because Webit.Festival 2018 doubled in size.
With all the space we need now – we decided that it is time go wild!
All the 6000 attendees from global enterprises, through SMEs to scaleups/startups, academia leaders and policy makers come to Webit for 4 main reasons:- to see the future (check the speakers and Europe's top 200 startups)
– to establish their place in the future (policy makers and business leaders discuss digital policy initiatives)
– to connect with the right people (see who attends)
– and to make successful business with them and expand their networks
So we take business networking at Webit very seriously!
Thus today we present to you the new Webit Fountain Networking Lounge!
Yesterday we have commissioned a company to build a brand new Dancing Webit Fountain and a water mirror around which you shall have one more unique lounge for your successful networking.
The magic is that after Webit this fountain shall be no more! A fountain built for only 3 days and only for your eyes!
>GET YOUR WEBIT TICKET TODAY (prices go up this week)<
The New Fountain Lounge adds to the number of other special lounges you may join and have your 1:1 or group business meetings while at Webit, including:
– the AI Lounge
– the Cybertech Lounge
– the Cities 4.0 Lounge
– the Blockchain Lounge
– Innovate! Lounge
– the Ladies Lounge
– the Platinum Lounge
Looking forward to welcome you @ Europe's tech, innovation and digital policy event for 2018!