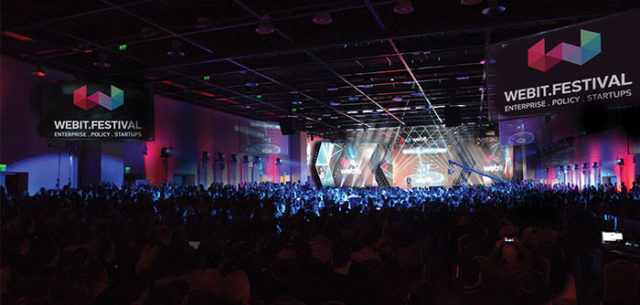 Only today (29 May) you can join Europe's tech and digital policy event for 2018 and have access to 10+ independent summits and 50+ meetups with 1 ticket at half price!
Webit is welcoming this new era of data privacy by providing all our subscribers a special "DATA present" – 50% off from all tickets for Webit.Festival Europe 2018 only today – 29 May.
to join Prime Ministers, EU Commissioners and EU top policy makers, global innovators and enterprise executives, Ministers,  Mayors, investors, media and Europe's top 200 startups and scaleups – all at Webit.Festival Europe with a special discount of 50% on all tickets with code: GDPR
6000 global experts (67% senior attendance) join Webit from 110 countries.
Over 200 exhibitors and sponsors join Webit this year.
A warm welcome to the group of new partners who join Webit including Microsoft, SAP, Samsung, Fox, Novartis, VISA, UBB, part of KBC Group, Superhosting . BG, VMware, FOX, Turner, Novartis, Bayer, Amgen, Generali to name a few.
Special thanks to our General partner MasterCard and our strategic media partners Nova TV and NetInfo.
Happy to help.
Should you want to join as exhibitor and sponsor –  please contact us.