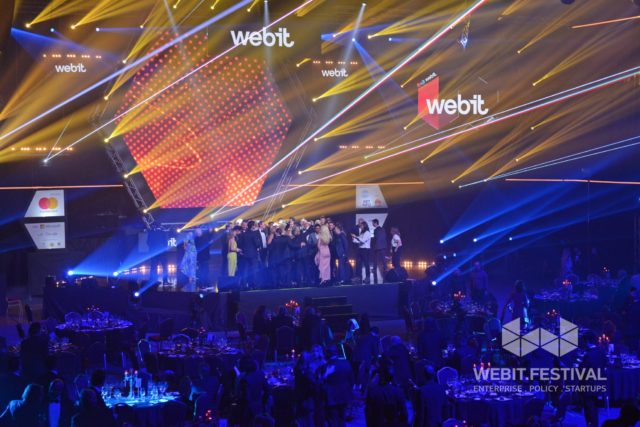 The European Tech, Digital Economy and Policy event for 2018 – Webit.Festival awarded the best digital innovators and integrators of technological solution on a glamorous ceremony, part of the program of the tenth anniversary of the event.
The ceremony went simultaneously with the Chairman's gala dinner by Dr. Russev. The top guests of the event filled the hall in "Arena Armeec", which hosted the main stage of the festival earlier the same day.
Winners of Webit Awards are local and global leaders who change the world and make our lives better.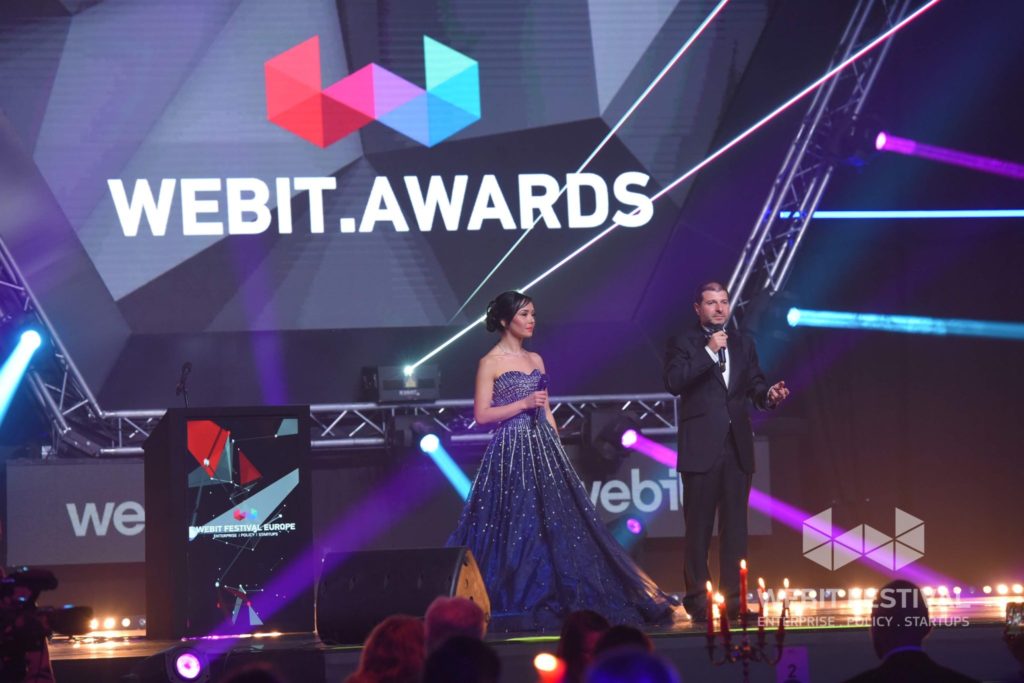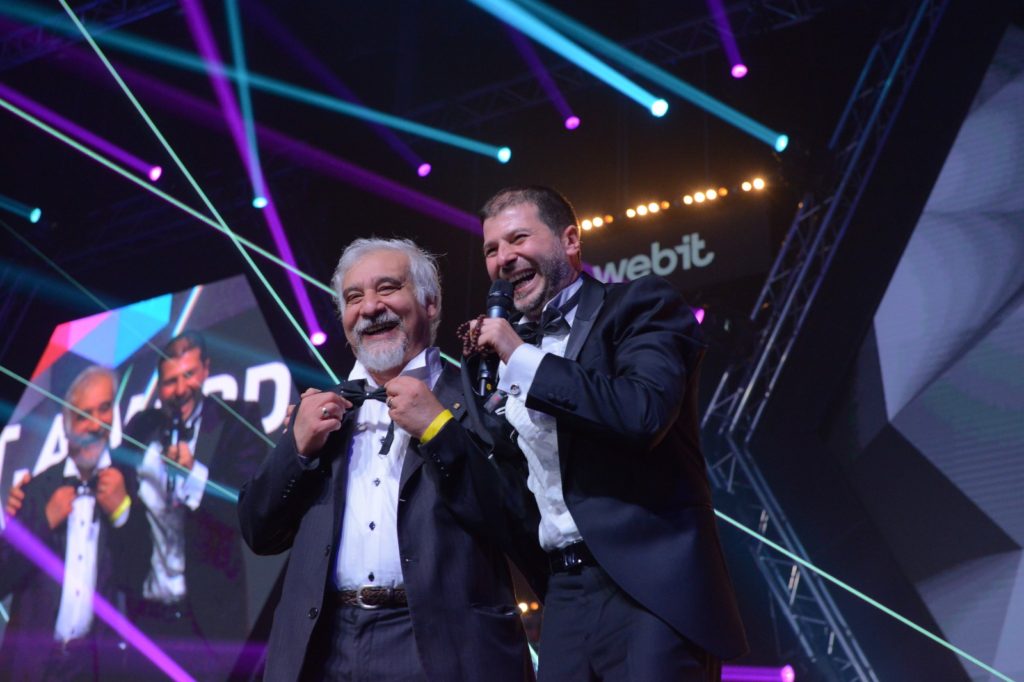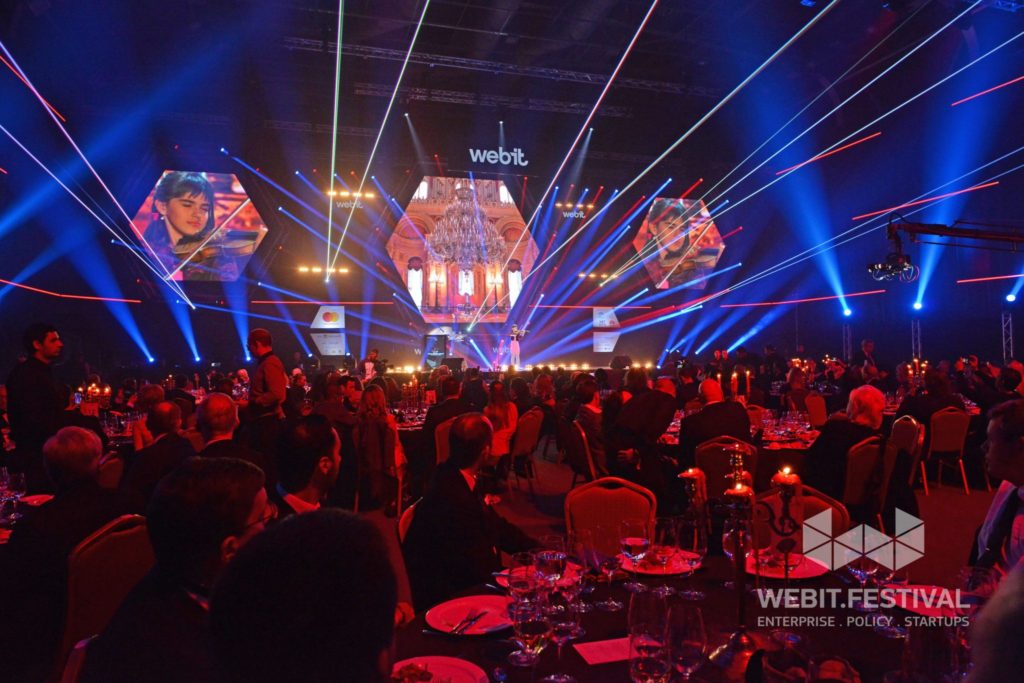 The awards were presented in 13 categories. The winners are:
See also: Official Winners page on our site
Best use of Digital Innovations in Health Award

Professor Shafi Ahmed made world headline news in 2014 by streaming a live operation using Google Glass to 14,000 students and trainees across 132 countries. He performed the world's first virtual reality operation which was watched by 55,000 people in 140 countries, and reached 4.5 million on Twitter.and reached 4.5 million on Twitter. He is a Consultant Surgeon and Co-founder of Virtual Medics & Medical Realities.
Security and Anti-Fraud Innovation Award
Michele Mosca is founder of the Institute for Quantum Computing and a Mathematics Professor at the University of Waterloo. His early work in cryptography led him to study quantum algorithms at Oxford, after which he returned to Canada to start several research, training and outreach initiatives in cryptography and quantum computing, as well as two companies. He has made major contributions to the phase estimation approach to quantum algorithms, including the hidden subgroup problems, and quantum searching and counting. In the area of quantum security, he helped define the notion of private quantum channels and develop optimal methods for encrypting quantum information using classical keys.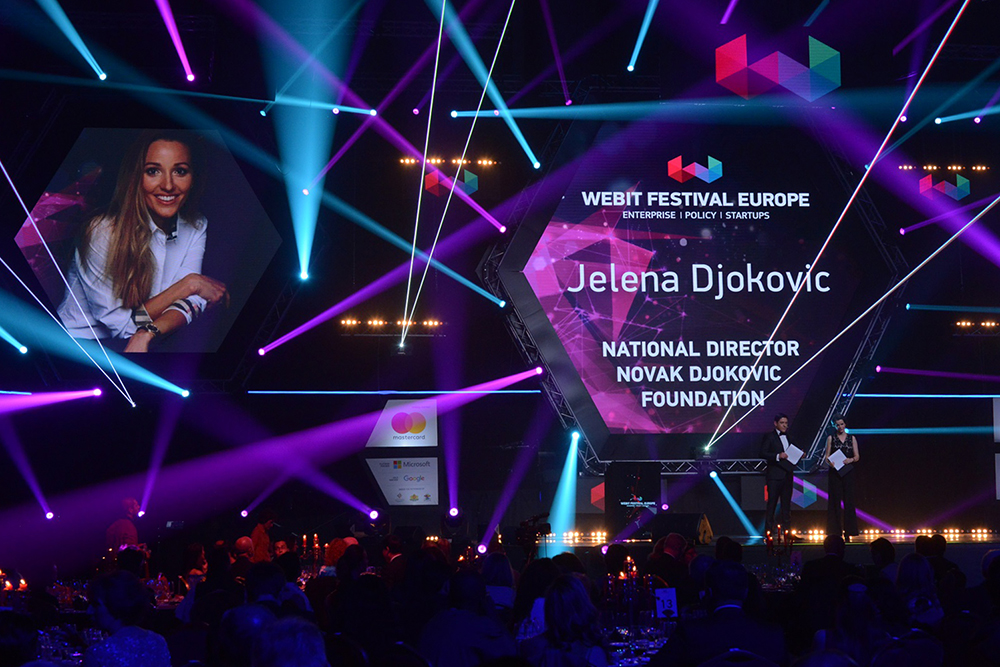 Best Innovation for Education Award
Jelena Djokovic is the National Director of the Novak Djokovic Foundation, whose mission is to change the world and status quo by investing in children, educators, parents, and youth through education. She believes in the lifelong learning concept and the strength that lies in empowering children, youth, and adults to be proactive, agile and positive about themselves which is what fuels her passion to do more. Under her guidance the organization has built 37 schools, supported 683 families, trained 1322 teachers and helped 20708 children.
Digital Entertainment & Media Special Award
ESL, formerly known as Electronic Sports League, is an eSports organizer and production company that produced video game competitions worldwide. ESL is the world's largest eSports company. It has eleven offices worldwide and multiple international TV studios globally. ESL is also the largest eSports company to broadcast on Twich.tv.
Best Implementation of AI
Patrick van der Smagt is well-versed in the field of robotics, machine learning and neural networks. He is focussed on probabilistic deep learning for time series modelling, as well as deep learning for robotics. He provides Volkswagen Group with innovative tech solutions on common base as is the Director of the AI Research Lab.
Best Use of Technology for Accessibility & Inclusion
Nigel Ackland is an ordinary man with an extraordinary arm. He is the first person to trial RSL Steeper's groundbreaking, myoelectric prosthetic hand, the bebionic3. Before he could not imagine his future, now he is introducing the future to the others. Ackland is on a mission to disrupt how people think about prostheses and to challenge perceptions of people who wear prostheses.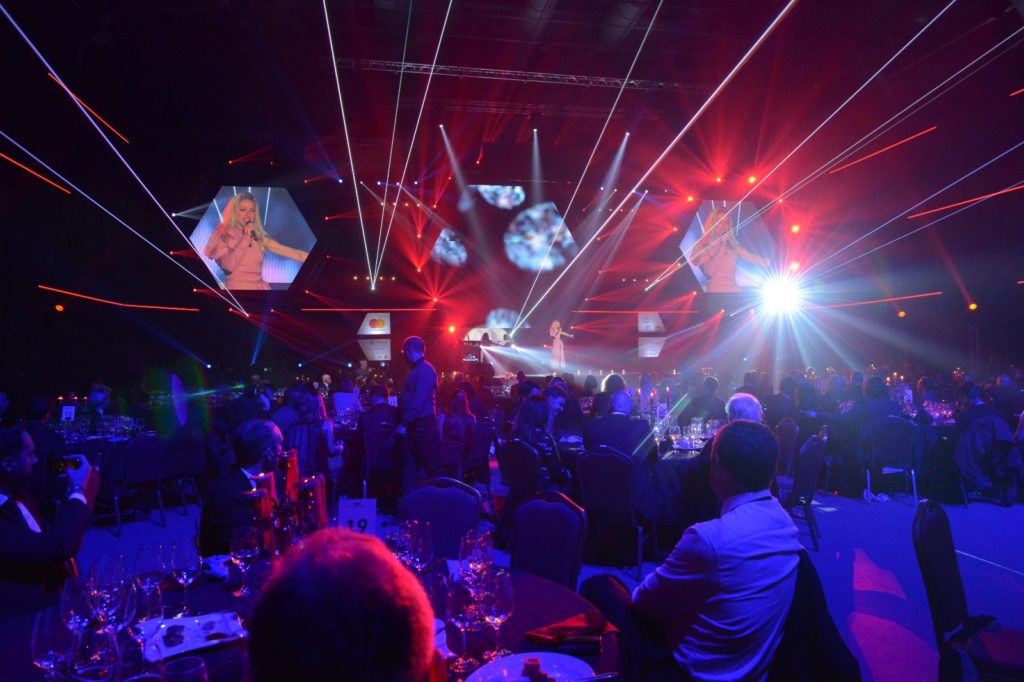 Best Interactive Municipality
In becoming smarter, Lisbon's main objectives include attracting more people to the city by promoting energy efficient housing, e-mobility, smart living and smart ageing solutions.  All of the city's activities aim to contribute to a better quality of life in the city, through greater energy efficiency, mobility and improved social cohesion, along with localised regeneration efforts and citizen participation drives.
Special Smart Mobility Award
Yordanka Fandakova is the first woman to hold the position of Mayor of Sofia. She is known for initiating many municipal projects among which are the programs "Culture" and "Europe", in which to date in more than 700 projects over 6 million Bulgarian Lev (3 million Euros) have been invested. In addition she implemented reforms covering municipal theaters and participated in the development of the long-term strategy for cultural development "Sofia-creative capital" (2013-2023). Sofia's bid to become European Capital of Culture in 2019 was initiated by Fandakova as well.
Innovation in Payments
The innovation lies in the core of Mastercard vision. Ever since the beginning, they have been reinventing the definition of Fintech connecting and linking commerce with people and companies. Their projects never cease to amaze and intrigue their clients. As an example we could simply look at fitbit pay and garmin pay, allowing clients to pay using their electronic watches. A technology, that only 2-3 years ago would sounded futuristic. Mastercard find always modern challenges and create solutions.
Women in Tech – Digital Industry
Diana Stefanova possesses a well-structured set of skills and abilities, that have taken her to the top as she is now the Managing Director of VMware for EMEA R&D. She fuses her skills and abilities to bring out a significant industry experience with a deep focus in high-tech, from start-ups all the way to well-established corporations, like VMware, both in the Silicon Valley, USA and in EMEA. She is a true inspiration for women across the globe and a good example of the great benefit we take from gender equality.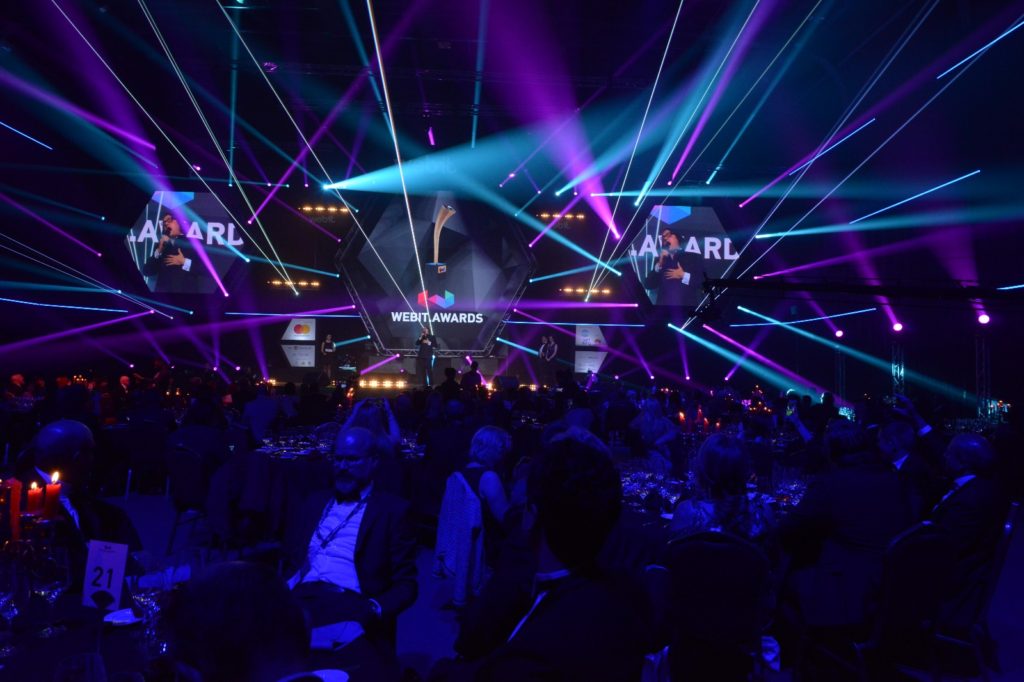 Special Recognition Award for empowering and giving voice to women
The Award goes to Mr Shah Rukh Khan – the King of Bollywood for his inspiring work through the Meer Foundation and his advocacy and efforts in standing up for women's and children's rights and equality in India. His work is a great example for other leaders, celebrities and society how to use the impact for creating a better future, how to support female victims of abuse and attacks, as well as children who are battling one of world's worst illnesses.
Long Term Partner
The award for long term partners was given to Nova and Netinfo – two companies that help with the media broadcasting of Webit.Festival for years and take the biggest event for digital economy and innovation to the Webit community.
Special Award – Outstanding Contribution to the Digital Industry
With a vast experience not only in politics but also in numerous initiatives related to society, she is the first Commissioner in the European Parliament responsible for the Digital Economy and Society. Mrs. Mariya Gabriel is the Patron of the EU Digital and Innovation Week and the initiator of "No woman – no panel".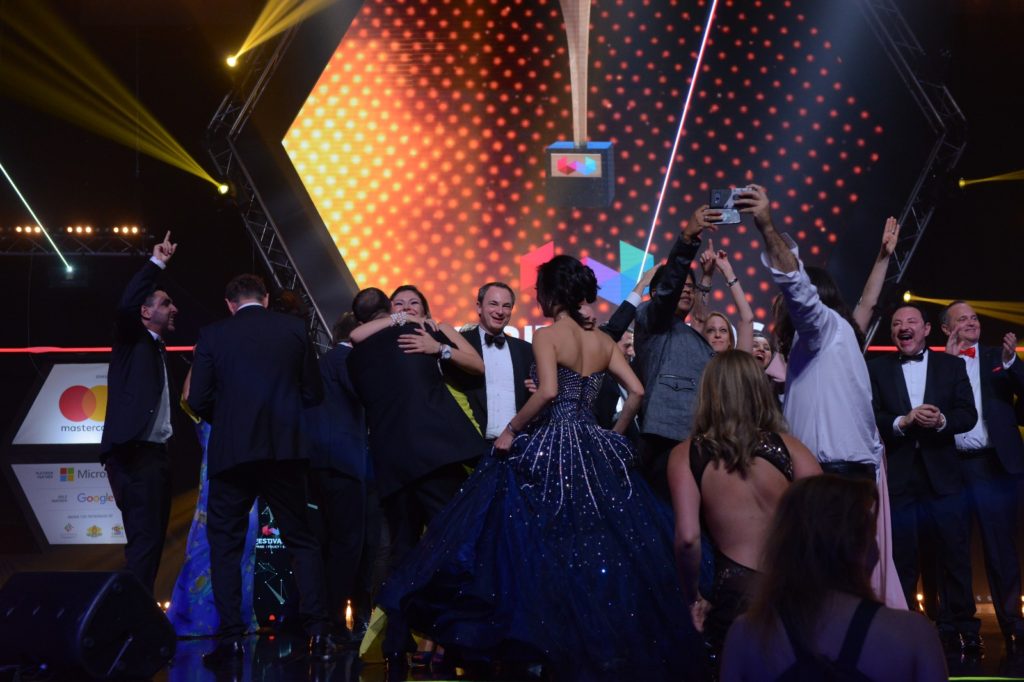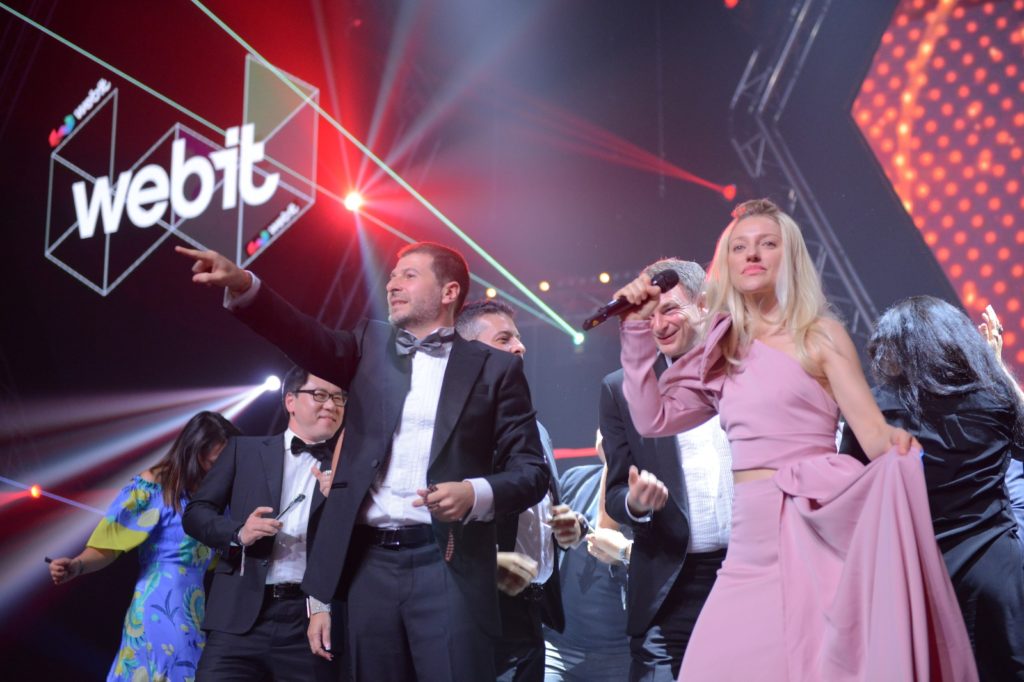 Missed the 2018 edition of Webit.Festival Europe? Don't miss the 2019! Get your super early bird 2in1 tickets – 2 for the price of 1 here!