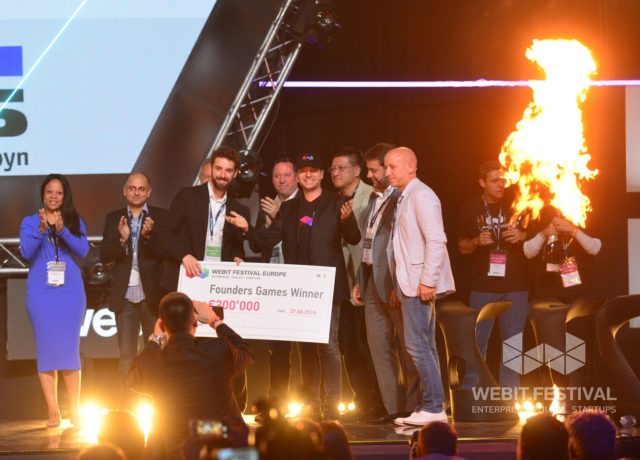 The Startup company Bioo won the big prize of € 200,000 seed investment in this year's edition of Founders Games. The event was part of the program of Webit.Festival Europe 2018 – the most influential forum for digital economy and technology in the region. An international jury of investors evaluated presentations of 150 finalists from 3000+ candidates in the specially-designed start-up zone of the largest event for digital economy and technology.
Among the advisors to the members of the jury were people like Nigel Ackland – the pioneer of World's most advanced Prosthetic Arm, Professor Shafi Ahmed (Consultant Surgeon & Co-founder, Virtual Medics & Medical Realities), Sony Wu (Founder, Misfit Wearables), Michael O'Connor (CEO of CorkBIC), Hila Cohen (International Business Development Lead, Innovation Accelerator at World Food Programme), Mark Raben (Chief Technology Officer Middle & Eastern Europe, SAP), Sabine VanderLinden (CEO for the InsurTech Business, Startupbootcamp) and a number of representatives of the largest companies in the world.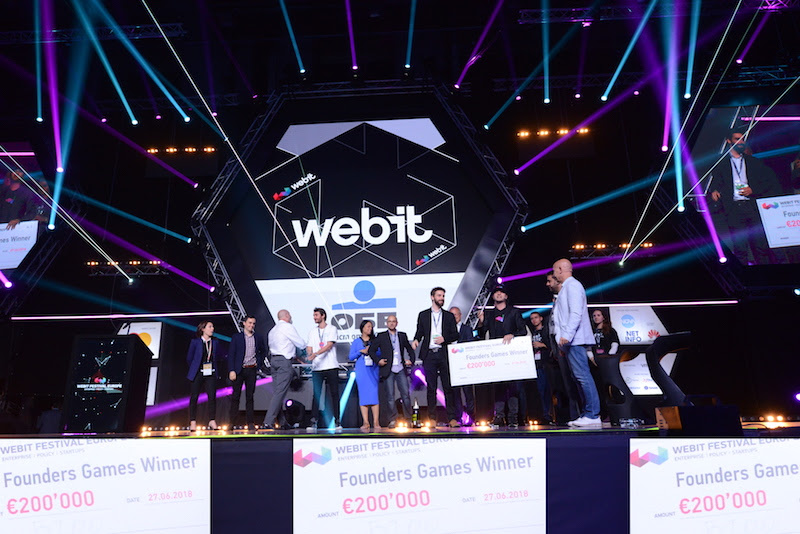 The Finalists
The top five companies "fought" for the big prize in the competition on stage at Arena Armeec Training Hall, where during the two days of the festival part of the conferences, the Plenary Session and Webit.Awards Ceremony were held. The finalists in the race were
DataSine – which offers a client segmentation tool combining big data and psychometrics to help financial institutions understand their clients;
ISCLEANAIR – a Clean-Tech innovative company that rethinks and redesigns the space we live, work and breathe in for a healthier, safer, sustainable future;
Bioo – a clean-tech company that brings nature and technology together – as they provide technology which allows the production of electricity from plant's photosynthesis in a sustainable way for daily use gadgets and
Online.io – a platform that aims at revolutionizing the browsing experience by making it faster, ad free, more reliable, secure and non-trackable, thus marking a groundbreaking change of the Internet."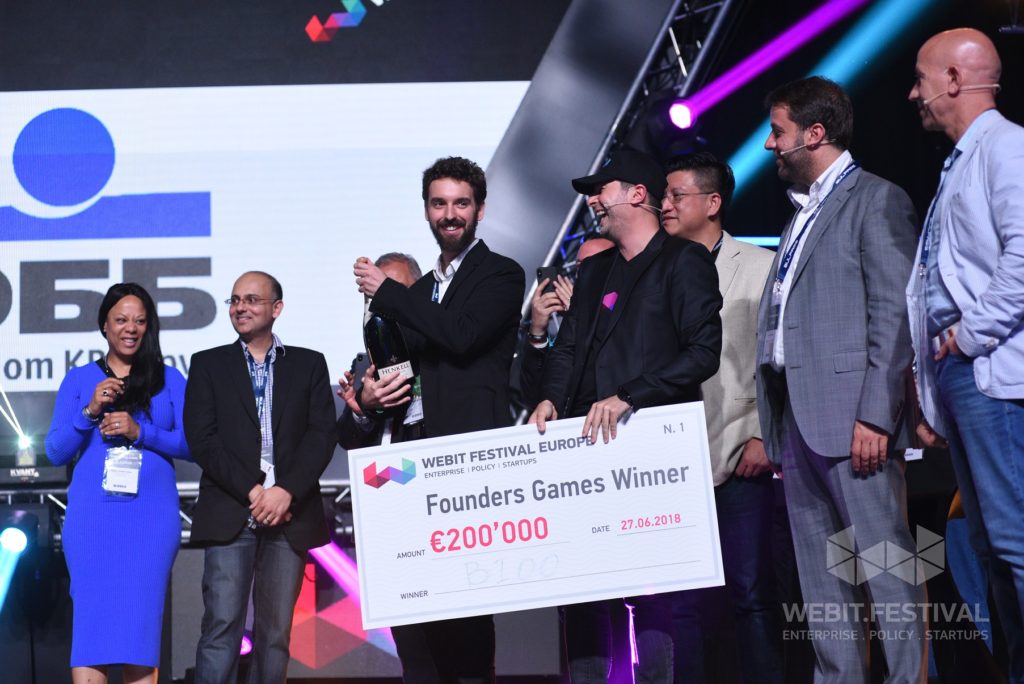 The final decision for the winner was taken by the investors providing the seed investment – Vassil Terziev – Co-founder of Telerik (260 M exit); Ivaylo Penchev – Founder of Walltopia – the largest climbing wall manufacturer in the world; Stefan Gugushev – Managing Partner and founder of Gugushev & Partners Law Office; Peter Mitev – CEO and co-founder of Chaos Group, Academy Award Oscar Trophy Winner; Plamen Russev – Investor, Executive Chairman – Webit.Foundation
They all committed 40000 EUR each to the 200'000 EUR award.
Their assessments were based on five key factors – team capacity, project development capability, business approach, marketing approach and uniqueness of the idea, as well as the answers to a series of questions asked on Webit's stage.
Missed the 2018 edition of Webit.Festival Europe? Don't miss the 2019! Get your super early bird 2in1 tickets – 2 for the price of 1 here!