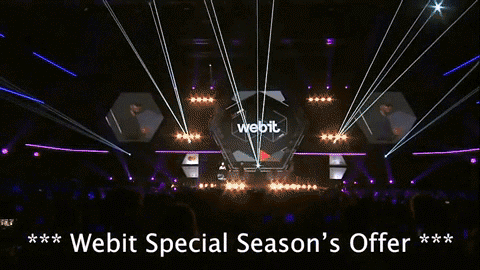 While everybody is searching for the best gift: There is ONE that stands out from all amazing others – a ticket to Webit.Festival Europe 2019 – a chance to experience the future!
Give yourself or someone you love this special present!
To make it even more joyful – we give a special 30% discount for the first 100 people who book their tickets. First come – first serve 🎁!
---
---
What makes Webit.Festival Europe so special, that people from all over the world join it?
With its 15+ parallel events and over 100 meetups, partners events, workshops and round tables, Webit gathers more than 10'000 of the worlds leaders and tech experts including heads of governments from 110 countries!
Over 73% of all the attendees are C-level executives, founders, investors or top policy makers! Whoever you rub shoulders with is a decision maker with whom you may discuss business.
The festival hosts over 300 exhibitors and sponsors.
Webit is so BIG – we build a small city to host it. Check the picture gallery.
The featured 200 startups as part of the Founders Games are selected from over 4000 applications! Unlike other events when you get lost in the "startup crowd" – at Webit you may go straight to business!
Over 60% of all selected startups as part of the Founders Games receive funding up to 5 million up to 9 months after pitching at Webit.
Ready to help shape the future?
Get your Christmas ticket now