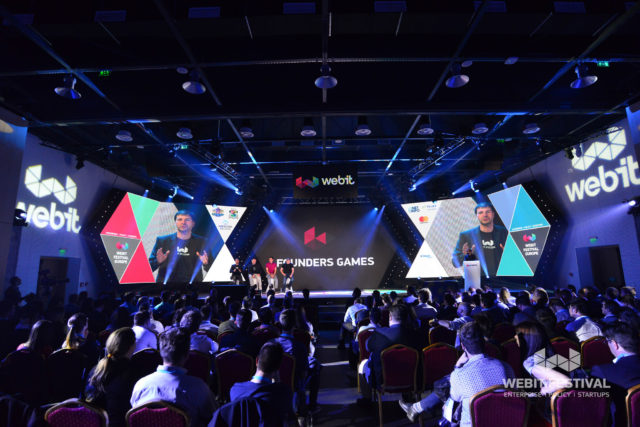 Within less than a week, Sofia will host the biggest startup event in the world – the Founders Games, part of the agenda of Webit.Festival Europe 2019. Our team chose the top 200 among 4000 candidates from all over the world. They will all be able to compete for the big prize – an investment of up to €200 000.
But the price is just a small part of the opportunities the startups get with their participation in the festival. They will not only be able to present their work to 10 000 Webit visitors, but also impress over 500 potential investors.
The event strengthens the role of Sofia as a Digital Capital – a title that Forbes gave the city in 2016 after Webit.Festival. This year 27 of the major European cities are competing to host Webit. The winner will be announced during this year's event on 14th and 15th of May.
In the latest edition of the Founders Games you can see a total of 9 startups coming to Sofia from the Silicon Valley. This is another indication that over the years Webit has succeeded in establishing itself and Bulgaria as a technological destination. Even companies that are created in the world's center of investment are inclined to travel thousands of kilometers to be part of the event.
Webit provides its startups with event tickets, exhibition spaces and an unprecedented opportunity to show their business to top audiences.
Through the years, Founders Games became an investment platform for matchmaking hand-picked early-stage/post seed stage startups and Round A scaleups with investors, corporates and media.
Webit was among the first in the world (11 years ago) to start connecting the startup and the enterprise worlds. We were the first to provide grants (over €1 million yearly) to selected startups.
A total of 65% of all startups participating in the Founders Games through the years receive the necessary funding up to 6 month after Webit. At the same time the mortality rate is just 30%, compared to an average of 95% failures in the startup sector.
"I am proud of the fact that we are changing the image of Sofia and Bulgaria all over the world. So far, 9 Silicon Valley based startups (and 4000 from around the world) have applied for the Founders Games", said the executive chairman of Webit.Foundation dr. Plamen Russev.
Webit.Foundation is more than just speaking, more than just judging. We wish to provide startups with the best tools to help them sell their idea with the encouragement and guidelines provided by our speakers.
Here you can see a full list of the confirmed speakers at Webit.Festival, while here you can get all the information you need about the tickets for the event.