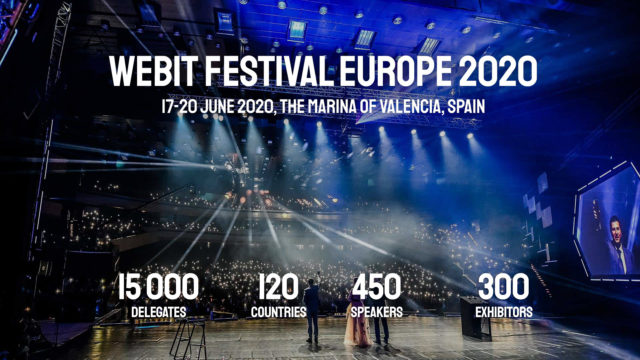 A Festival like no other!
The place to connect with the top global business executives, policy leaders, investors and media who shape the future!
The top executives (global CxOs) of the below listed companies (and thousands more) join Webit.Festival 2020 | 17-20 June at our co-hosted stages and trade show along the Marina of Valencia, Spain to co-create the desirable future and discuss how AI,  IoT, VR/AR, Next Gen Cloud, Blockchain, 5G, Biotech and Robotics change their industries and create new:
Innovate! Stage & Expo
Microsoft, Google, European Commission, United Nations, SAP,  Airbus, Mastercard, IBM, …
Mobile Innovation Stage & Expo
AT&T, Telefónica, NAGRA, Alcatel-Lucent, du, Verizon, Enel, Samsung, Movistar+, …
Brand Innovation Stage & Expo
Mars, LATAM, Unruly,  Edelman, Lamborghini, DXC Technology, IPSOS, Dubai Holding, Crispin Porter + Bogusky, Red Points, Accenture, …
Venture Forum
Tim Draper, Softbank, European Investment Fund, Balderton Capital, Earlybird Ventures, Lakestar, family offices, sovereign funds and FoF, …
Health Innovation Stage & Expo
Bayer, Cleveland Clinic, Kaiser Permanente, GE Healthcare, Humanitas, Novartis, Pfizer, Hanson robotics, …
Policy Innovation Stage & Expo
U.S. Department of State, IBM, European Parliament, Ethiopia, Latvia, Czech Republic, FTTH Council, European Commission, Israel Tech Policy Institute, …
The Future of Work and Education Stage & Expo
UNESCO, President of South Africa, European Parliament, INSEAD, Udemy, Fujitsu, Xerox, Walgreens Boots Alliance, Deloitte, THNK School of Creative Leadership,  …
CyberTech Stage & Expo
Siemens, Microsoft, Kudelski Security, Trend Micro, Bitdefender, S2 Gruppo, Europol, Uniper Energy, …
Digital Entertainment and Media Stage & Expo
ProSiebenSat.1, IHS Markit, Euronews, BBC, United Group, Time Out Group, HBO, ESL, Vionlabs, Forbes, Inc. Magazine, Verison, AT&T, NAGRA, …
Defence Innovation Stage & Expo
Airbus, The Pentagon, U.S. Air Force, U.S. Navi, Atlantic Council, …
Blockchain Stage & Expo
ConsenSys, Hyperledger, PwC, Prime Minister of Gibraltar, Blockchain Founders Fund, Japan Government Blockchain Association, Bitcoin.com, Zcoin, CryptoChicks, …
FinTech Stage & Expo
Wirecard, Ripple, Bank of Lithuania, Mastercard, VISA, Abu Dhabi Commercial Bank, Revolut, European Investment Bank, …
Planet Earth Stage & Expo
UN, UNDP, Circle of Blue, BP, Enel, …
Future of Food Stage &  Expo
Food by Robots, Aerofarms, KM0, Vector Center, …
Mobility Stage & Expo
Tech Mahindra, Ford, Bosch, Siemens, DHL, …
to name some of the thousands of C-level executives (check the ever growing speakers list here) of the companies you may connect with at Webit with a ticket to the world's premier innovation and tech Festival over 17-20 June 2020.
---
View towards Webit Festival 2020 | 17-20 June at the Marina of Valencia, Spain: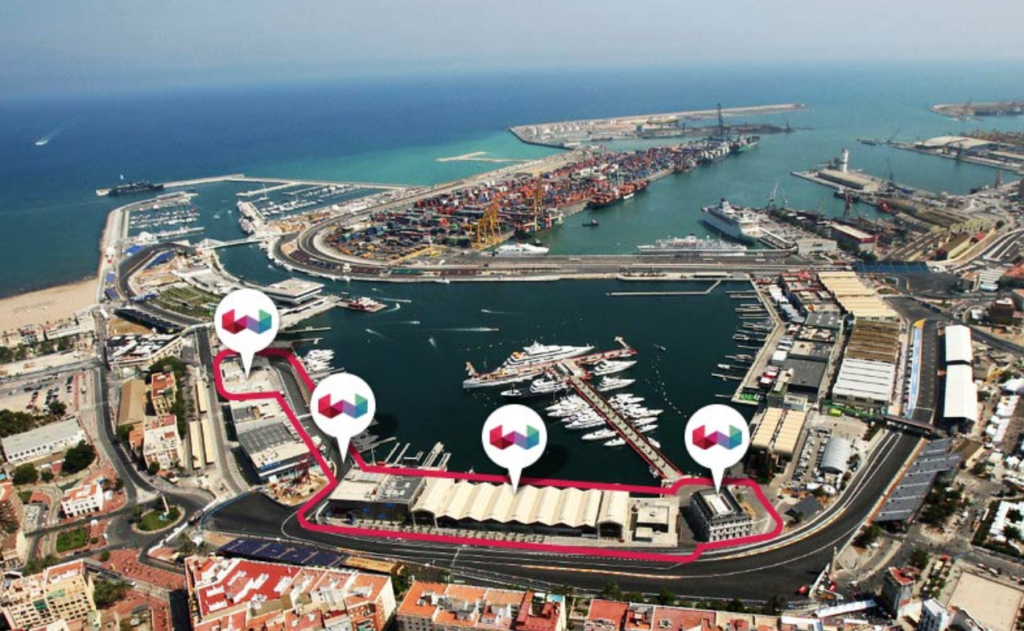 ---
Send your teams
Should you consider having your team joining Webit and invest in their professional development, have them research the market, celebrate professional connections or simply create business leads – contact us for special conditions and opportunities.
Get involved:
Speak  |  Sponsor  |  Exhibit  |  Startup? Join now  |  Attend (tickets)