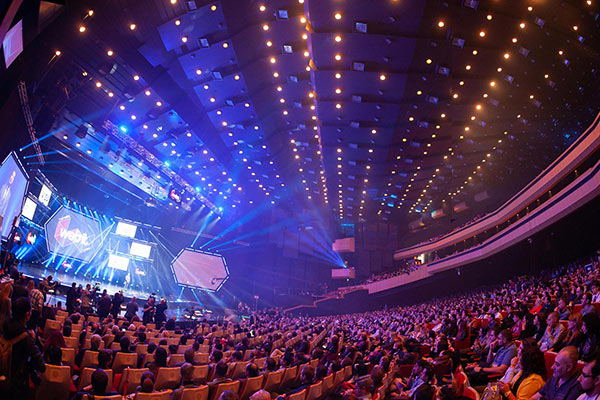 Webit is in discussions with the Global Impact Board, the city and our main partners on the possible solution scenarios and studying options for a positive outcome. We shall keep you posted in that regards in due time. All exhibitors and ticket holders shall be contacted soon to discuss next steps.
The wellbeing and the prosperity of our global community, the speakers, the partners, the visitors of the Festival, the Webit team, the volunteers and the human kind is priority #1 for us at Webit.
In this respect we have launched the Global Health Security Challenge and other initiatives. We call for solidarity and critical thinking as everyone of us is a solution to stop this health and humanitarian crisis. Our thoughts and actions are with all who have been affected and hopes are that soon this challenge shall be behind us.
Dr. Plamen Russev
Executive Chairman, Webit Foundation
Goodwill Ambassador for Digital Affairs, Republic of Bulgaria
Serial Entrepreneur / Investor
www.russev.com | www.webit.org

Webit: web site | Linkedin | Facebook | Twitter
Personal: about me | LinkedIn | Twitter